Details

Hits: 598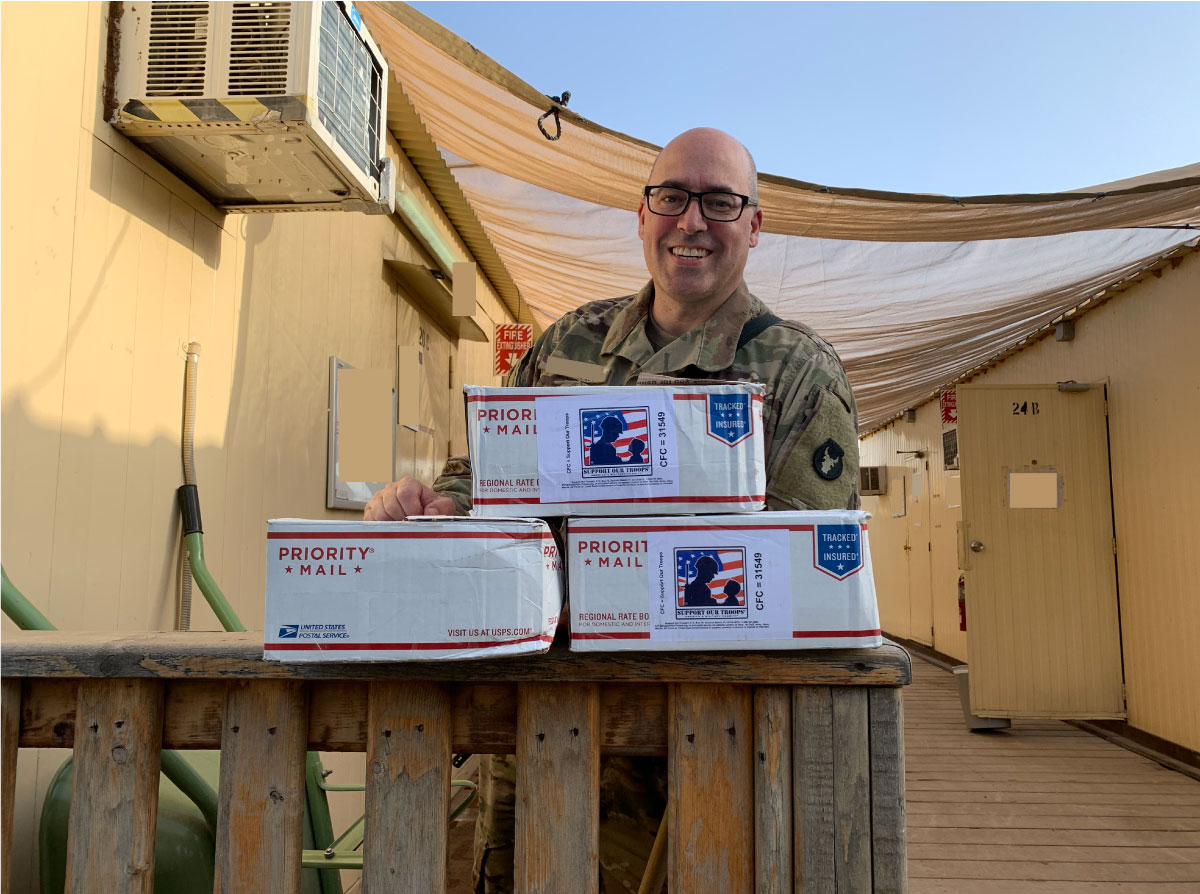 SW Asia, May, 2020-Thank you to everyone for their support and care packages. I shared them with the guys in my section and they were very grateful for the items and messages. ~~ Michael, 34th Combat Aviation Brigade
Details

Hits: 942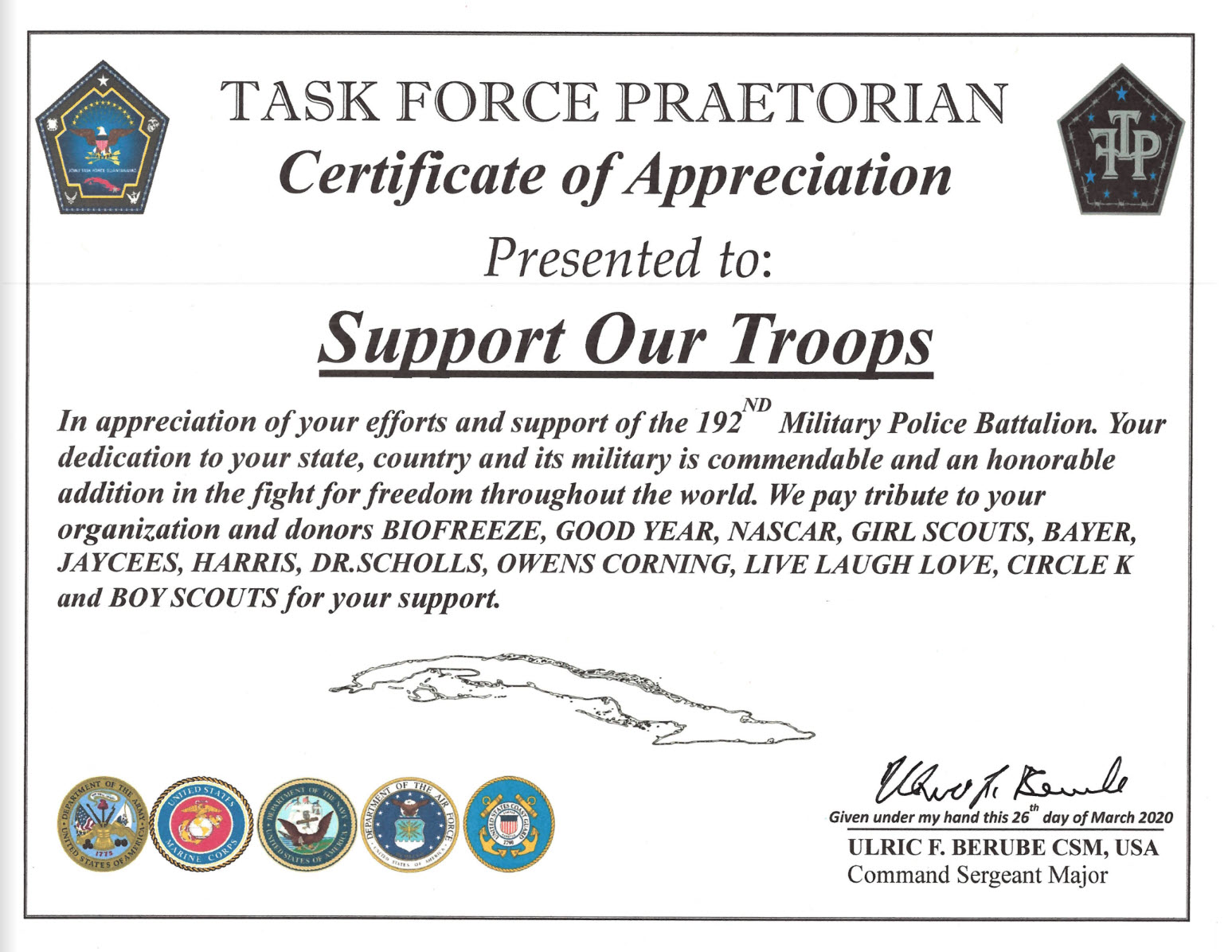 My name is Sergeant First Class Angel [ ] with the 192nd Military Police BN.
I wanted to reach out to you to say I hope this message finds you and Support Our Troops organization healthy, safe and well. I and the 192nd Military Police Battalion would like to express our gratitude and say THANK YOU for your overwhelming support, patriotism and kindness in sending us an amazing care package.
Details

Hits: 595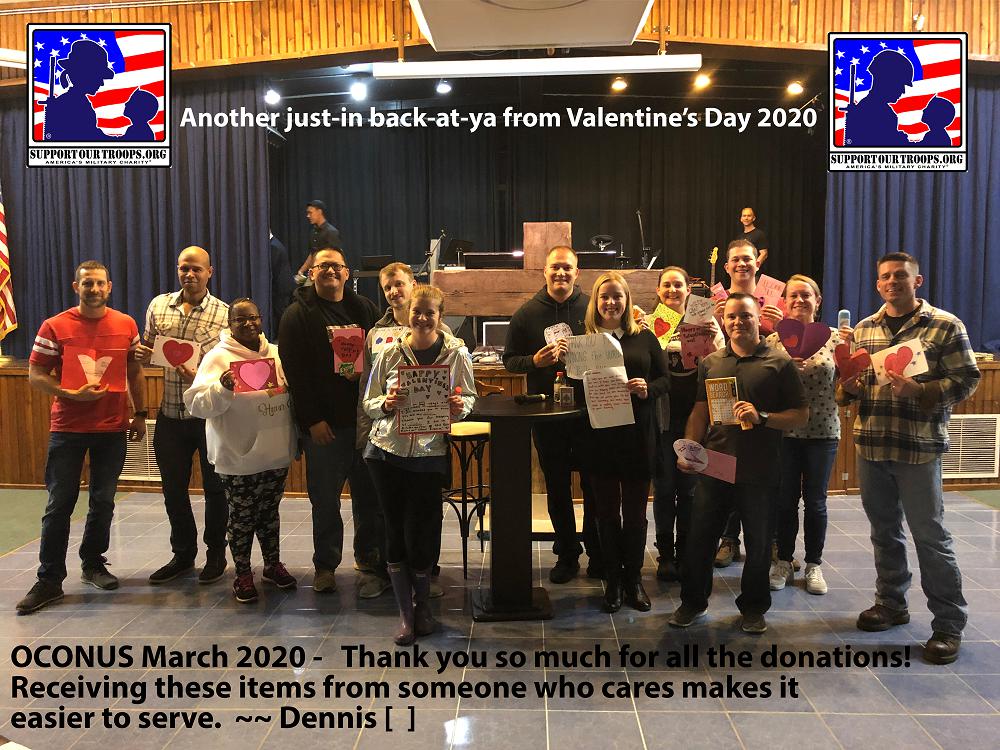 OCONUS March 2020 - Thank you so much for all the donations! Receiving these items from someone who cares makes it easier to serve. ~~ Dennis [ ]
Details

Hits: 766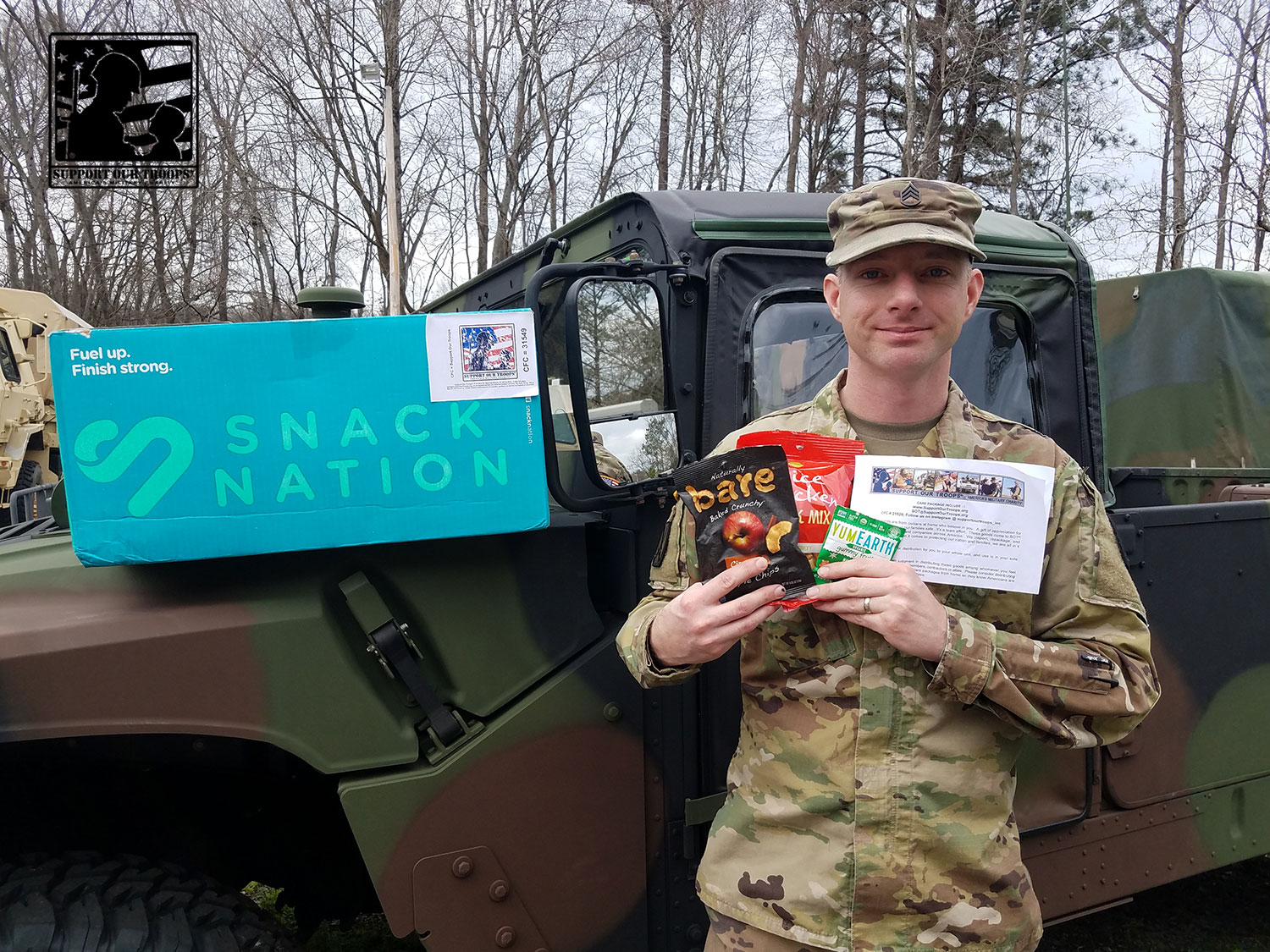 Hello, I am the Family Readiness Group Leader of a National Guard unit and I picked up boxes of your donations for our troops. I wanted to send you a picture back of one of our troops holding the box of donations from y'all. The soldier in this picture said.... This box of mixed snacks were so awesome. Especially having the healthier options of granola bars, apple chips, gummy snacks and the pork sticks. Everything is greatly appreciated. Thank you! ~~ Amanda
Details

Hits: 667
OCONUS, March, 2020 - I received your package today. Thank you so much for the support. It means so much to me. Andrae [ ]
Details

Hits: 854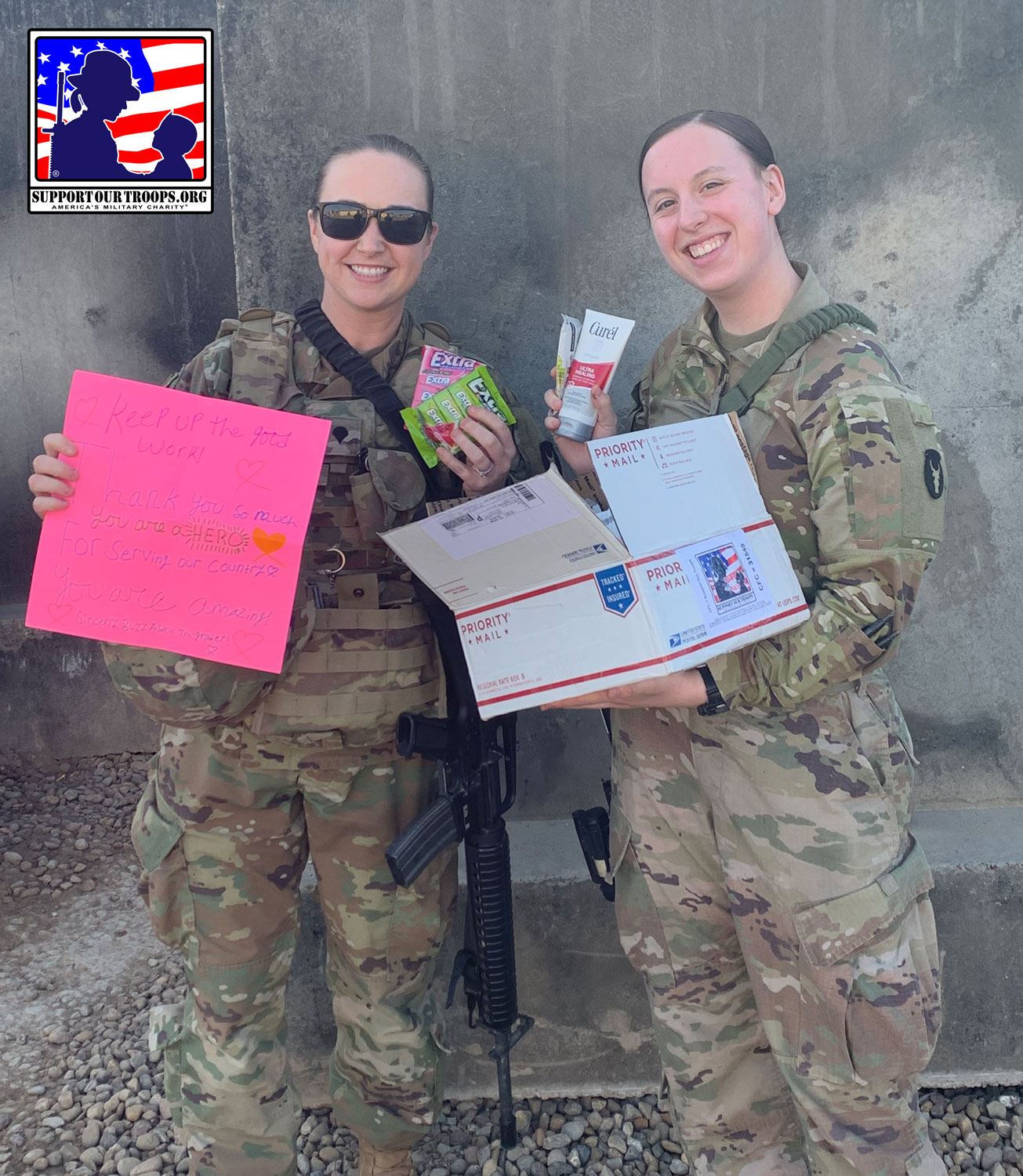 LOCATION UNDISCLOSED, April 4, 2020-Received this care package today (I'm the one in the left) and I got to share it with one of my battle buddies! Thank you so much this box was absolutely perfect! God Bless you all ❤
~~ SPC Meghan [ ]
Details

Hits: 610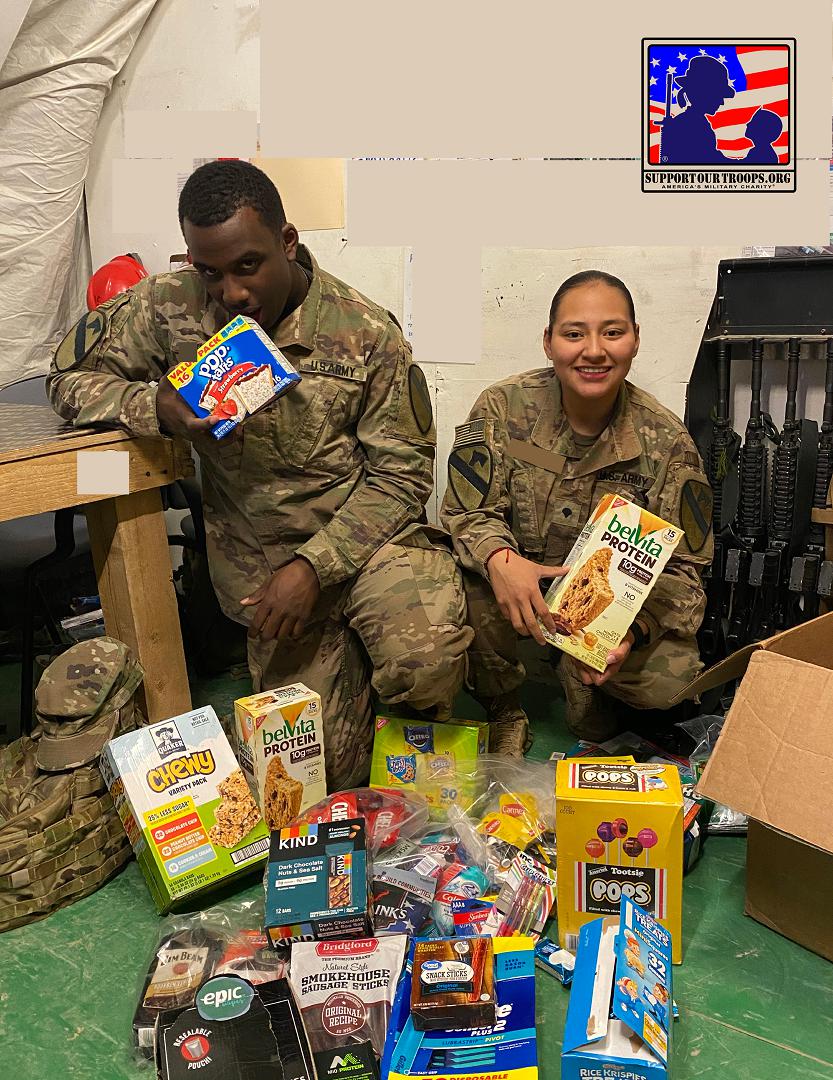 OCONUS March 2020-Thank you so much for all the goodies!! From Air Cav FIRST ATTACK 1-227. We greatly appreciate everything sent to us, God Bless you. ~~ Nancy [ ]
Did You Know?
The 1st Battalion, 227th Aviation Regiment is an AH-64 Apache attack helicopter battalion of the Combat Aviation Brigade, 1st Cavalry Division. The battalion is based Fort Hood, Texas. It's nickname is "First Attack" because 1st Cav the first into Manila in in WW2.