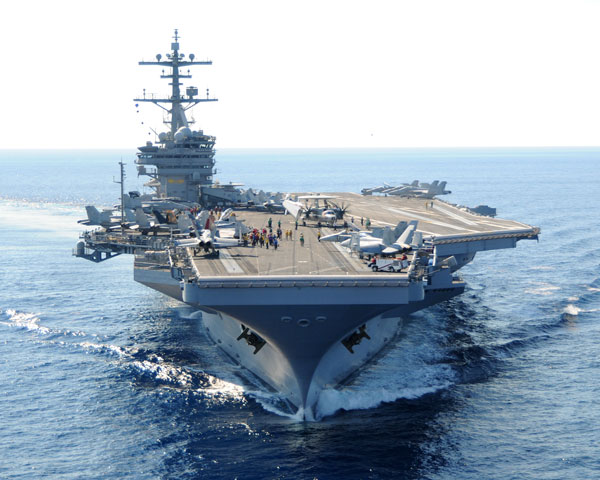 International Waters, 1-21-2017 Heather at SOT: Good evening. We just started our deployment and I received a care package from Support Our Troops today. I am extremely thankful for your generosity and support. I took a picture of what you have sent to us on my phone. I will send it out when we have service again at our next port visit.
The items you sent were just what we needed! Please continue sending the items to other troops deployed in your care packages.
We look forward to your continued support! Have a great day!
Very Respectfully, IT2(SW) Dustin ------
USS George H. W. Bush (CVN 77)
Combat Systems / CS-32