Meet Your Military
Details

Hits: 3947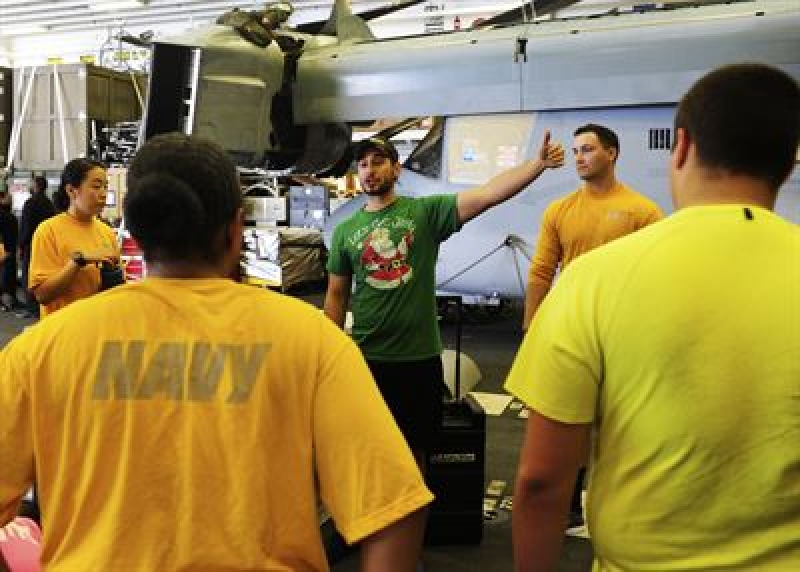 GULF OF ADEN, May 16, 2016 — The civilian fitness specialist, or "fit boss," aboard the Navy's amphibious assault ship USS Boxer helps sailors and Marines reach new fitness milestones by conducting fitness classes tailored toward promoting a health-conscious lifestyle.
Rosalio Nieto offers a fitness enhancement program for sailors who need help meeting body composition assessment and physical fitness assessment standards. He also offers five different fitness classes throughout the week for anyone interested in physical training in small group settings.
Read more: Meet Your Military: USS Boxer's "Fit Boss" Focuses on Crewâ's Physical Well-Being
Details

Hits: 3835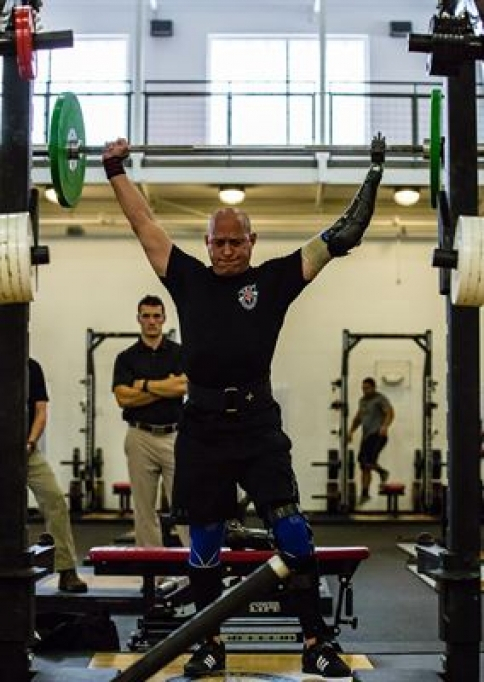 EGLIN AIR FORCE BASE, Fla., May 5, 2016 — A Special Forces noncommissioned officer has returned to full active duty service two and a half years after his hand was amputated to free him from underneath a vehicle before a suicide bomber could strike a deadly blow against him and his team. Army Sgt. 1st Class Ivan Morera, a Miami native and a Special Forces medic, continues to serve with the 7th Special Forces Group (Airborne), despite being severely wounded in a vehicle rollover in Afghanistan.
Read more: Meet Your Military: Severely Injured Special Forces Soldier Returns to Duty
Details

Hits: 3660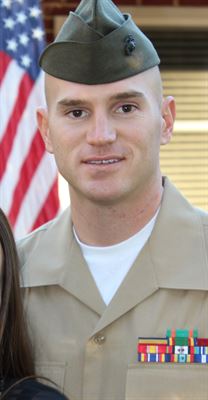 Marine Corps Sgt. Austin Brasington is the station commander for Recruiting Substation Meridian, Miss., where he works to find the future of the Marine Corps. Courtesy photoMERIDIAN, Miss., April 27, 2016 — The alarm goes off at a disquieting volume at five in the morning. Groggily, the sergeant rolls over and quiets his wake-up call. He rubs his eyes, walks to the bathroom, and takes a look at himself. Thoughts begin to fill his head about the day ahead and he begins to calculate how much time he has to do his job and still be home for dinner.
This is the life of a station commander at a recruiting substation, and the story of Marine Corps Sgt. Austin Brasington.
Brasington, a station commander with RSS Meridian, Mississippi, and a native of Montgomery, Alabama, enlisted in 2008 as an aviation ordnance systems technician.
He said that he liked the history of the Marine Corps and the fact that it was the toughest challenge out of all of the service branches.
Read more: Meet Your Military: Marine Corps Recruiter Enjoys Challenges
Details

Hits: 3621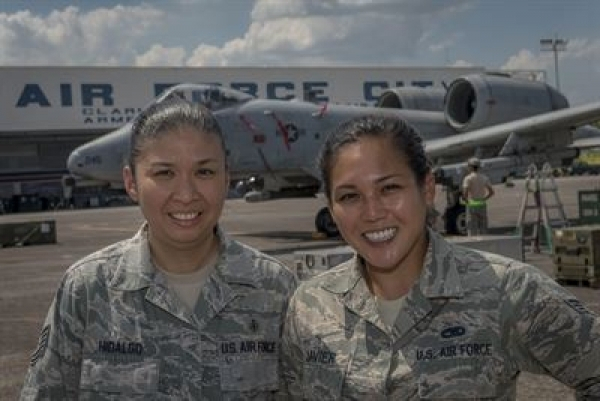 CLARK AIR BASE, Philippines, May 2, 2016 — Asian-Pacific Americans have fought and served with the U.S. military for more than a century. That legacy continues today with three Filipino-American airmen deployed with U.S. Pacific Command's Air Contingent here, where they fulfill a number of roles, ranging from medical support to aircrew flight equipment and aircraft maintenance."Knowing I am supporting the mission while working alongside the Philippine military makes me so proud of where I'm from and what I'm doing," said Air Force Staff Sgt. Jay Perocho Acasio, an aircrew flight equipment journeyman with the 51st Operations Support Squadron, Osan Air Base, South Korea. Acasio hails from from Ozamiz City in the Misamis Occidental, the Philippines. "I've had the opportunity to talk with the Philippine pilots and show them what I do. Seeing how excited and interested they were really made me glad I'm here," he said.
Similarly, Air Force Tech. Sgt. Kathlyn Hidalgo, an independent-duty medical technician with the 25th Fighter Squadron at Osan and a Guiguinto, Bulacan, Philippines, native, explained how she draws strength from her heritage while serving at home as a U.S. airman.
Read more: Meet Your Military: Filipino-American Airmen Enjoy Duty in the Philippines
Details

Hits: 5447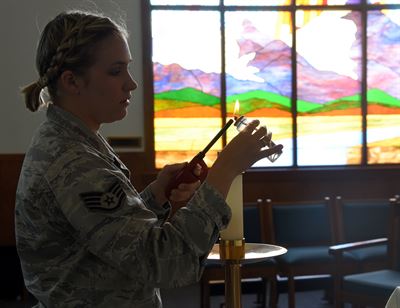 Air Force Staff Sgt. Grace Hoyt, the noncommissioned officer in charge of program support for the 341st Missile Wing's chapel at Malmstrom Air Force Base, Mont., lights a candle at the base chapel, April 14, 2016. Hoyt came into the Air Force as a space systems operator in 2009, and later cross-trained as a chaplain's assistant. Air Force photo by Senior Airman Jaeda Tookes MALMSTROM AIR FORCE BASE, Mont., April 26, 2016 — Air Force Staff Sgt. Grace Hoyt is the noncommissioned officer in charge of program support for the 341st Missile Wing's chapel here.She joined the Air Force in 2009 originally as a space systems operator stationed in Colorado Springs, Colorado."It was amazing to see how much the Air Force impacted the world," Hoyt said. "I loved my job."Hoyt later moved to Vandenberg Air Force Base, California, to work at the Joint Space Operations Center, and later did a second tour as a space systems operator technical school instructor.
"When I became an instructor it was different; the rules and regulations were so strenuous," Hoyt said. "I had to retrain my brain to realize I could only help and be involved in the lives of the [airmen] to a certain extent."She said the Air Force wanted to protect the students and the instructors from developing unprofessional relationships, but in so doing she felt they created a lot of walls where she couldn't properly mentor anymore.
Read more: Meet Your Military: Airman Helps Others as Chaplain's Assistant