Meet Your Military
Details

Hits: 187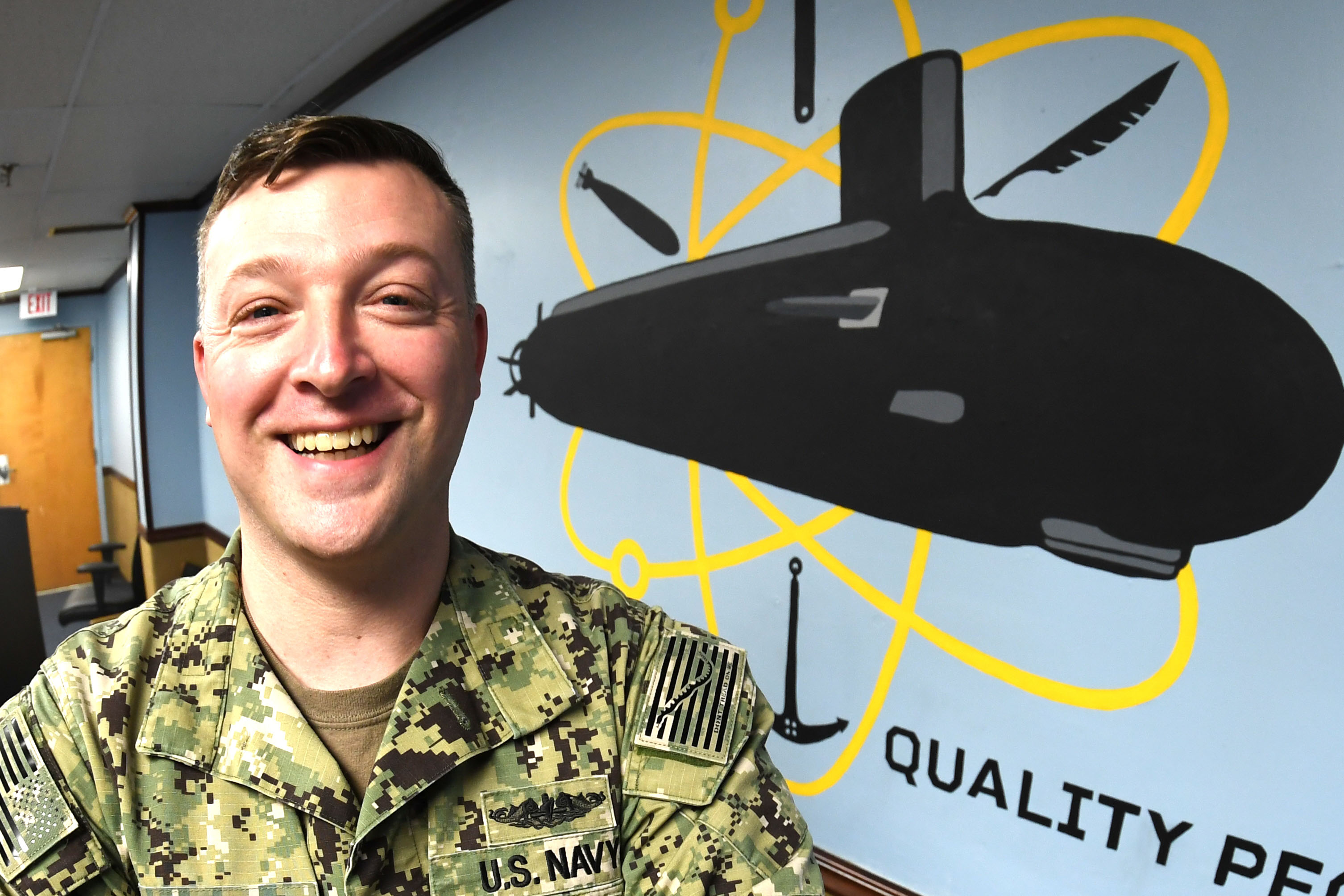 210224-N-GR655-013 GROTON, Conn. (February 24, 2021) – Petty Officer 1st Class Jamie Pearson, a Machinist's Mate (Auxiliary) assigned to Naval Submarine Support Facility New London, stands in front of a mural he painted for his command's conference room. Pearson has been moonlighting as an artist on and off base in the Groton community since 2014. (photo by Chief Petty Officer Joshua Karsten/RELEASED)
Groton, Connecticut — affectionately known as "the Submarine Capital of the World" — is known for, well, submarines. The nautical town is home to Naval Submarine Base New London; 22 submarines; and the USS Nautilus, the world's first nuclear-powered submarine.
It's also home to Navy Petty Officer 1st Class Jamie Pearson and his submarine art.
Read more: Face of Defense: Machinist's Mate Moonlights as Mural Maker
Details

Hits: 328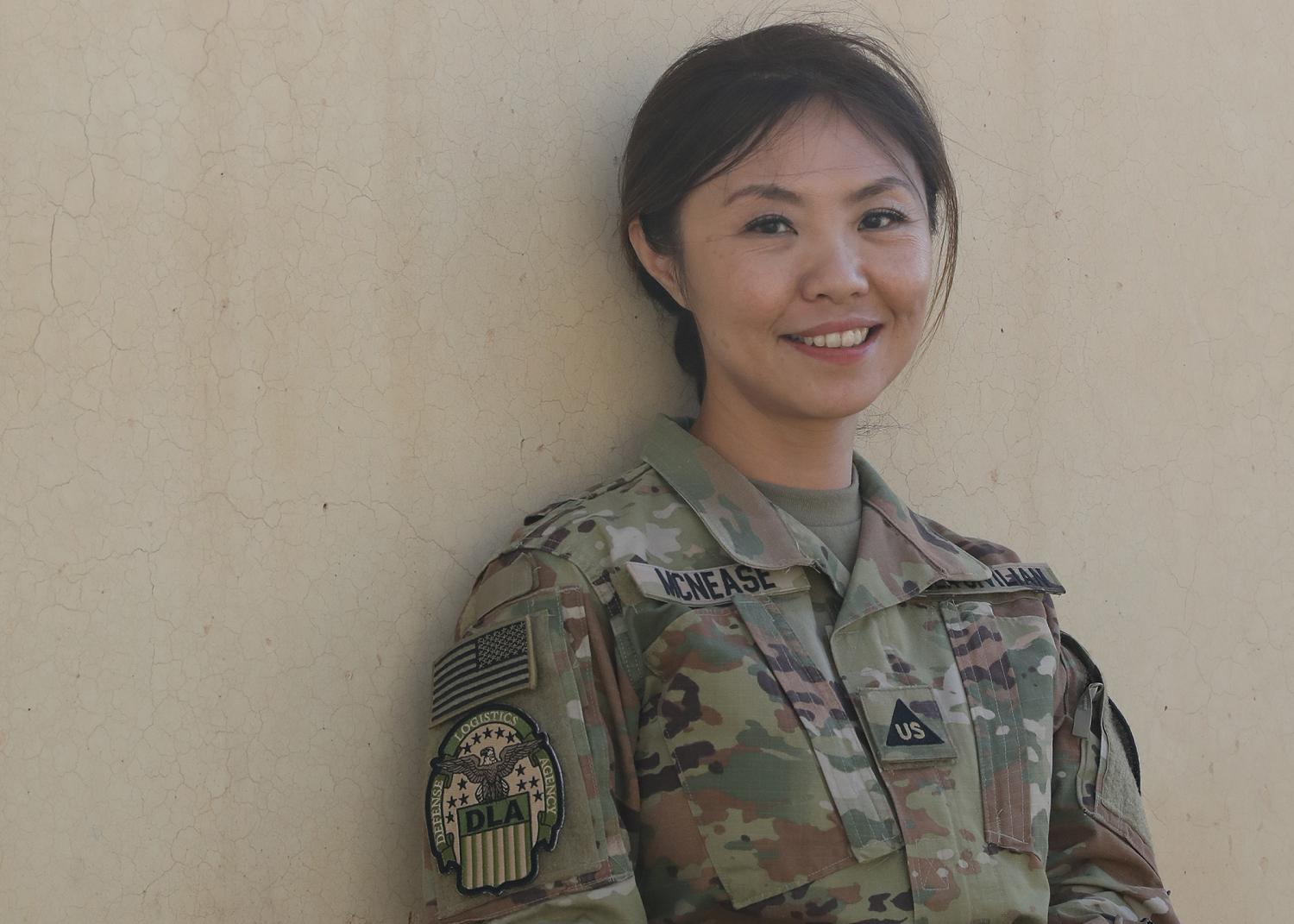 Defense Logistics Agency Civilian Gee Hyun McNease, deployed as the deputy commander of the DLA Support Team-Kuwait at Camp Arifjan, Kuwait, is a native of the Republic of Korea. McNease said her first consciousness of America was from her parents, who were grateful to American Soldiers who liberated her country from the Communists. (U.S. Army photo by Staff Sgt. Neil W. McCabe)
CAMP ARIFJAN, KUWAIT – Personnel deployed here opened up about their own personal histories and how their Asian culture influences their service to the U.S. Army for Asian American Pacific Islander Heritage month.

Sgt. 1st Class Jeremy Crawford

Army Reserve Sgt. 1st Class Jeremy Crawford, the noncommissioned officer in charge of information systems and communications shop, or G-6, for the 1st Theater Sustainment Command's operational command post, said he grew up in Wahiawa on the Hawaiian island of Oahu and he has a mixed Asian heritage.
Read more: 1st TSC personnel at Camp Arifjan reflect on their Asian culture, heritage
Details

Hits: 1606
Did you know that terms people use to describe the services collectively aren't interchangeable? For instance, "the military services" and "the armed forces" don't mean the same thing.
Here's a quick guide to the various terms:
Military Services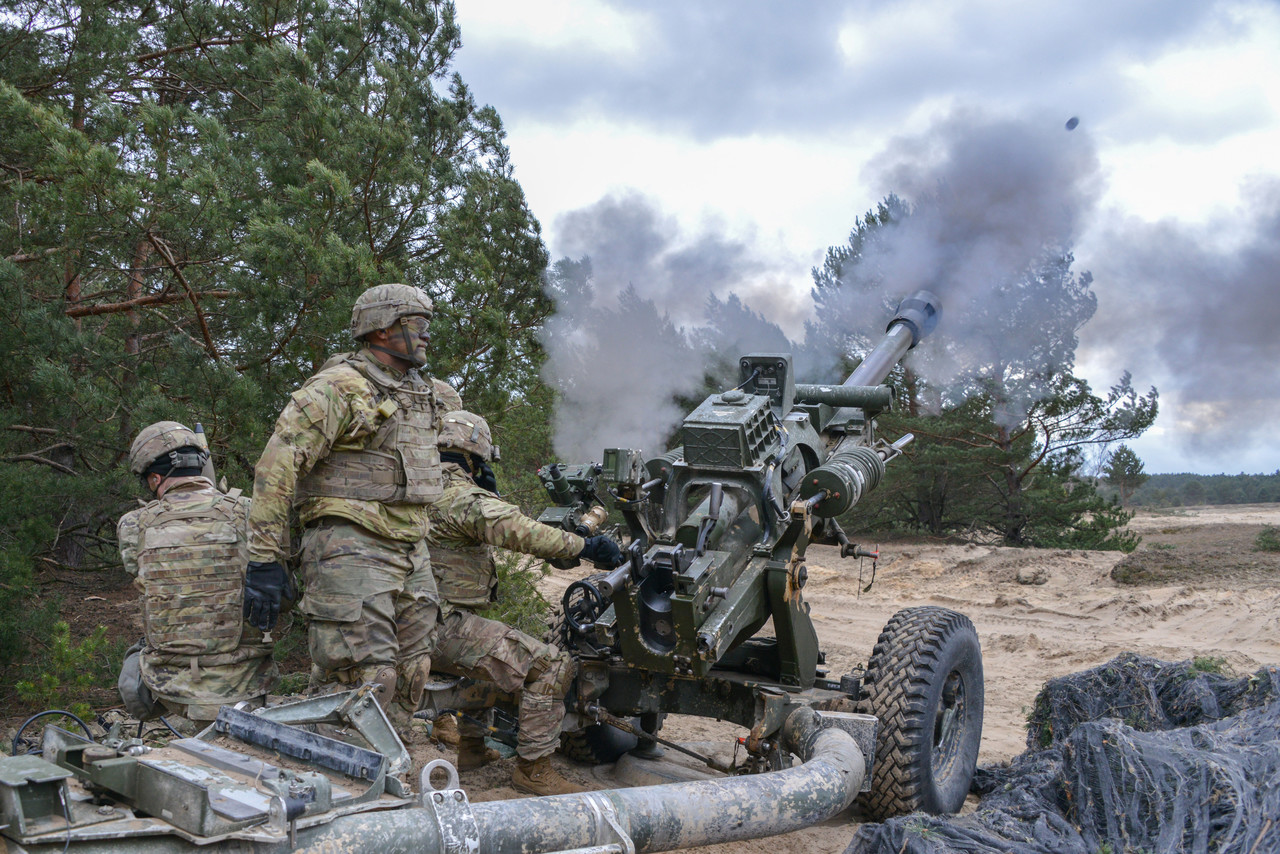 Soldiers assigned to Alpha Battery, 4th Battalion, 319th Airborne Field Artillery Regiment, fire a M119 105 mm howitzer during exercise Dynamic Front 19 at Torun, Poland, March 5, 2019.
Photo By: Army Spc. Rolyn Kropf
The military services are all part of the Defense Department.
Read more: Meet Your Military: What's in a Name? Demystifying the Collective Services
Details

Hits: 157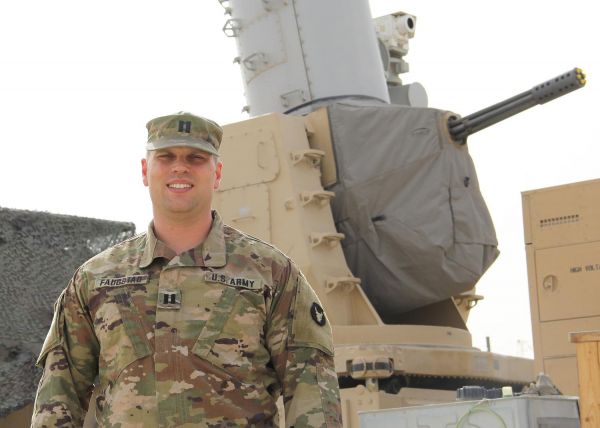 Capt. Thackery Faugstad of Lakeville, Minn., acting executive officer of Headquarters and Headquarters Battery, 1st Battalion, 194th Field Artillery, 2nd Infantry Brigade Combat Team, Iowa Army National Guard, in front of his battery's land-based phalanx weapon system (LPWS) at an undisclosed location in the U.S. Central Command (CENTCOM) area of operations on May 12, 2021. Faugstad earned a doctorate while deployed.
UNDISCLOSED LOCATION – Pursuing a doctorate usually requires countless hours dedicated to research, exams, colloquium and dissertations. Accomplishing this even in the most ideal setting can be a challenge. Imagine making the process more complex by adding an additional layer to the pursuit: Earning a doctorate while deployed to the Middle East.
This was the reality for Capt. Thackery Faugstad, a fire support officer from 1st Battalion, 194th Field Artillery, 2nd Infantry Brigade Combat Team, Iowa Army National Guard. He earned his doctorate while mobilized with the 194th FA at the U.S. Central Command (CENTCOM) forward headquarters in support of Operation Freedom's Sentinel and Operation Inherent Resolve.
Read more: Iowa Army National Guard Soldier earns PhD while deployed
Details

Hits: 1512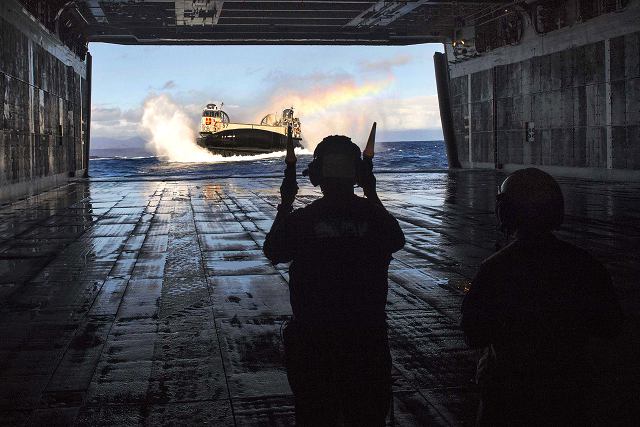 Historically, marines serve as a navy's ground troops. In fact, the word "marine" is the French word for sea, which may be why the French military historically called English troops — who all had to arrive by sea — "marines."
Did you ever wonder why the Marine Corps is part of the Department of the Navy?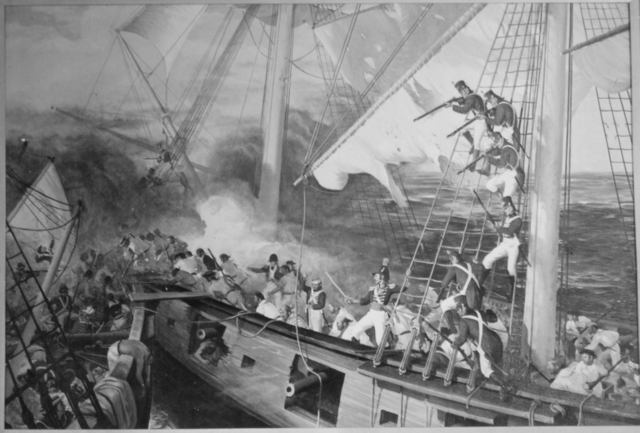 Ship crews engage in hand-to-hand combat during a mock sea battle in a flooded Roman amphitheater in an 1894 painting by Spanish painter Ulpiano Checa. The real-life sea battles such as this one imitated gave rise to today's Marine Corps.
Read more: Meet Your Military: Why Are Marines Part of the Navy?