Meet Your Military
Details

Hits: 1643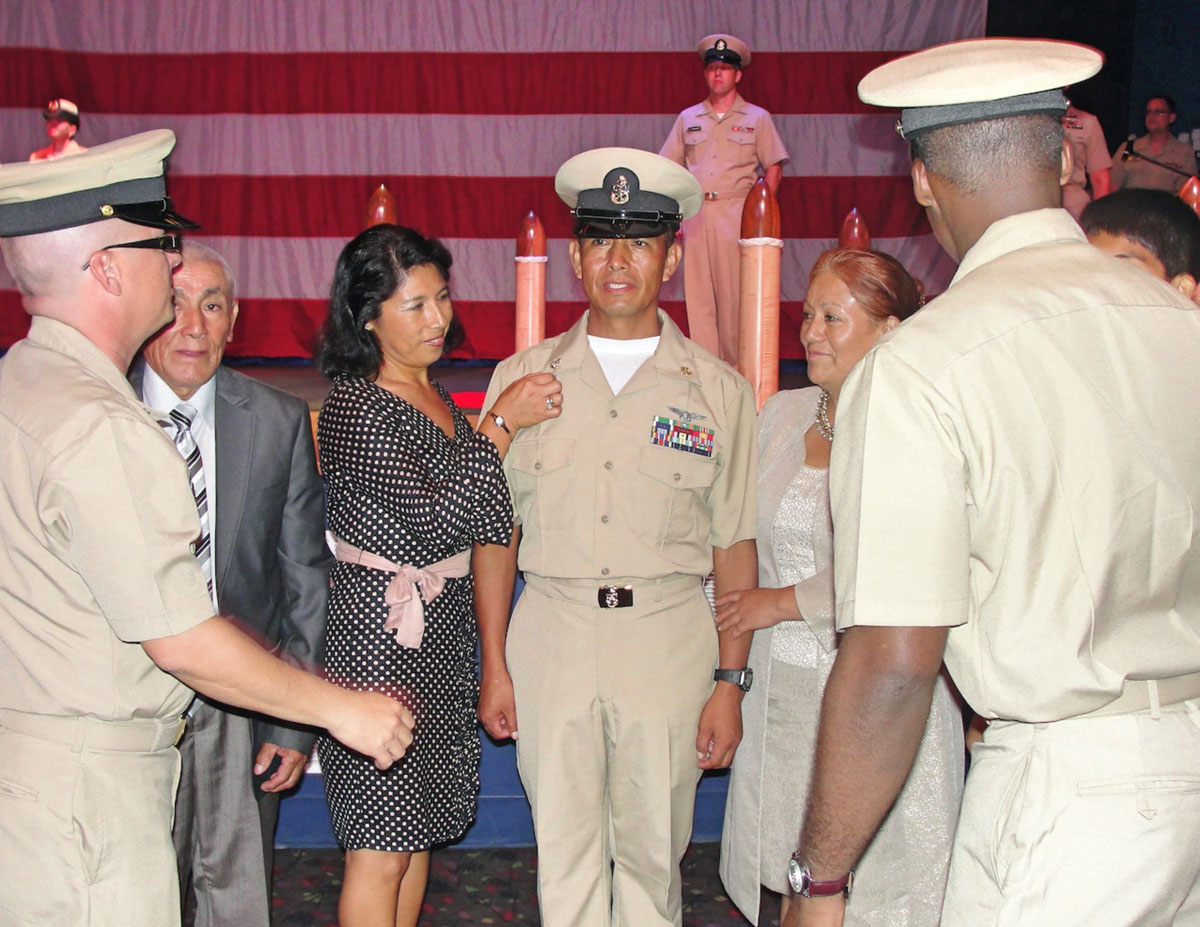 A lot of young people come to the United States looking for a better life, and many join the military as part of their journey. Navy Chief Petty Officer Ubaldo Huaromo, 54, is no exception.
Growing up in Ancash, Peru, he never expected that he'd be traveling the globe managing supplies for the world's greatest navy. While supporting his family in his home country, he was hired by a travel agency. That led to the opportunity of a lifetime. In August 1988, he picked up his life and moved to the United States. Eight years later, he joined the Navy, enabling him to bring his wife and two children into the country. His solid work ethic quickly put him on the fast track to Navy success.
Details

Hits: 1483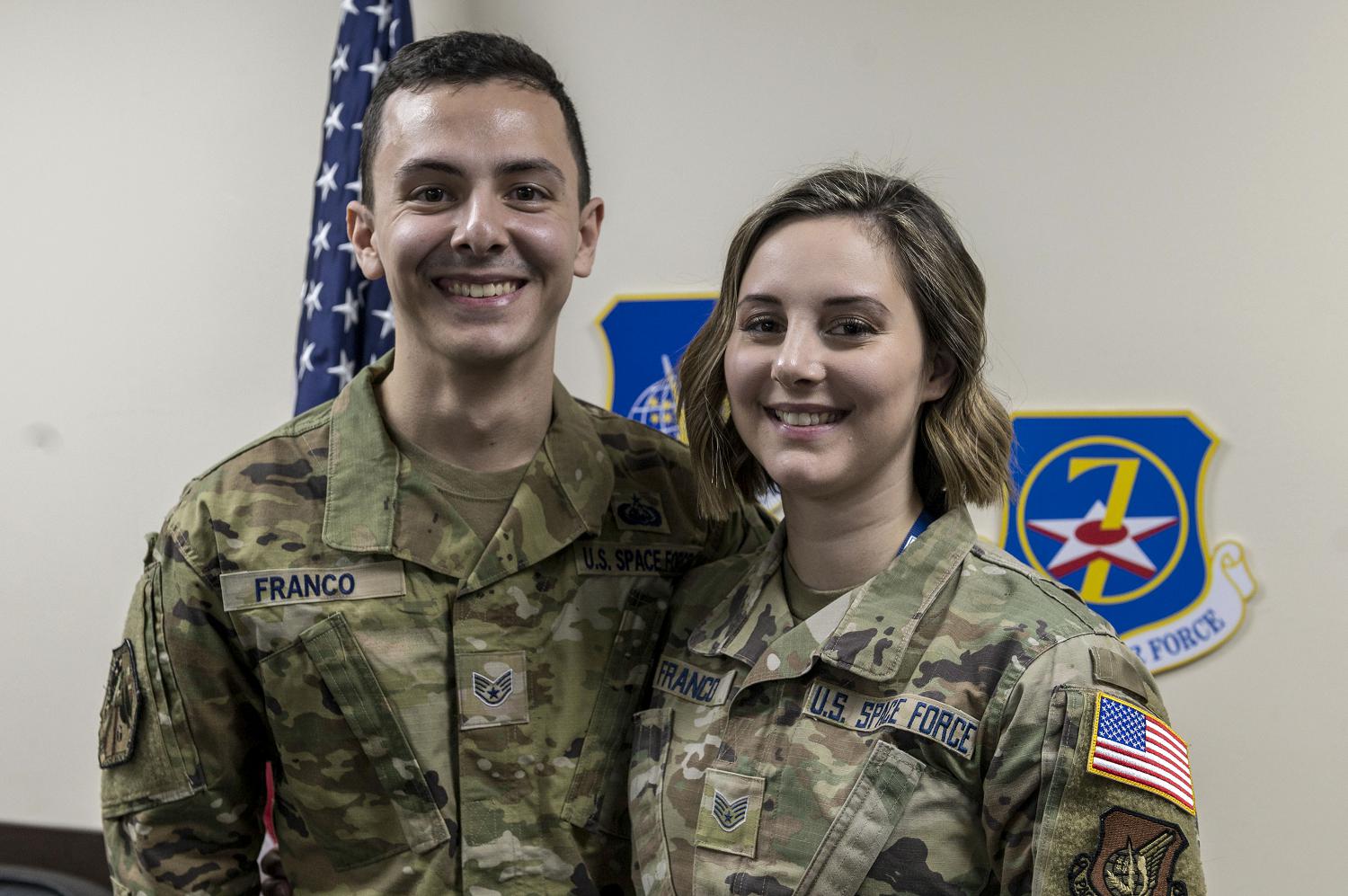 Space Force Sgts. Frank and Jamie Franco pose for a photo following a transfer ceremony at Osan Air Base, South Korea, Feb. 5, 2021. The Francos, who volunteered to switch services, were among the 5,000 initial airmen selected to help set the foundation for the Space Force. (photo by Staff Sgt. Betty R. Chevalier)
They met in the Air Force and married in the Air Force. And earlier this year, Frank and Jamie Franco ventured into a new frontier – they transferred together into the Space Force. The couple joined an early wave of airmen transferring into the military's newest branch.
It was Jamie who first took to the idea, after the Francos heard about the opportunity for people in their career field, cyber systems operations, to transfer. A call for volunteers went out in early 2020.
Read more: Couple Makes Giant Leap Into Space Force Together
Details

Hits: 1329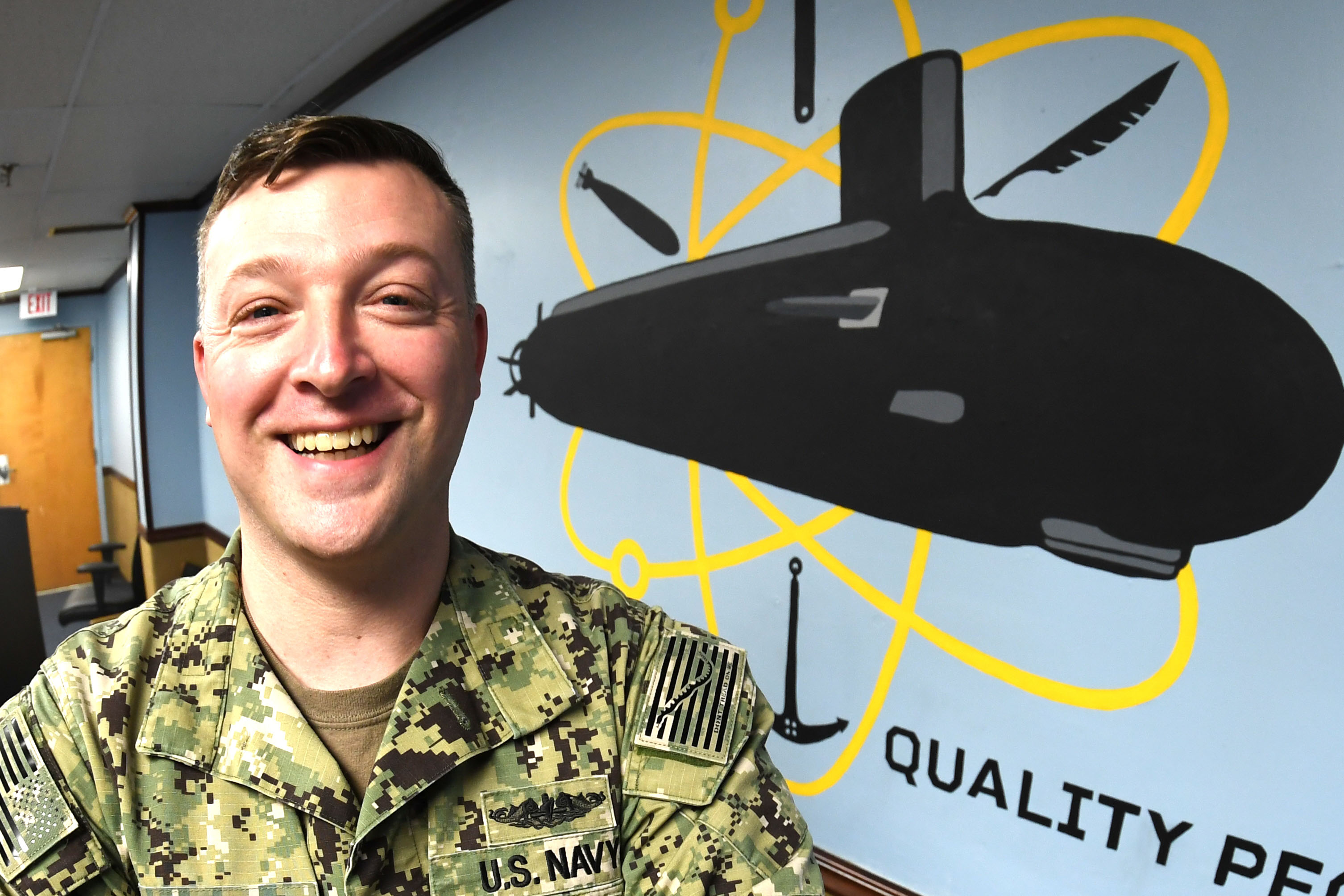 210224-N-GR655-013 GROTON, Conn. (February 24, 2021) – Petty Officer 1st Class Jamie Pearson, a Machinist's Mate (Auxiliary) assigned to Naval Submarine Support Facility New London, stands in front of a mural he painted for his command's conference room. Pearson has been moonlighting as an artist on and off base in the Groton community since 2014. (photo by Chief Petty Officer Joshua Karsten/RELEASED)
Groton, Connecticut — affectionately known as "the Submarine Capital of the World" — is known for, well, submarines. The nautical town is home to Naval Submarine Base New London; 22 submarines; and the USS Nautilus, the world's first nuclear-powered submarine.
It's also home to Navy Petty Officer 1st Class Jamie Pearson and his submarine art.
Read more: Face of Defense: Machinist's Mate Moonlights as Mural Maker
Details

Hits: 1207
Pennsylvania Army National Guard Staff Sgt. Amanda Elsenboss started shooting around the age of 8, and earned the coveted President's Hundred tab marksmanship award at age 16.
Details

Hits: 1631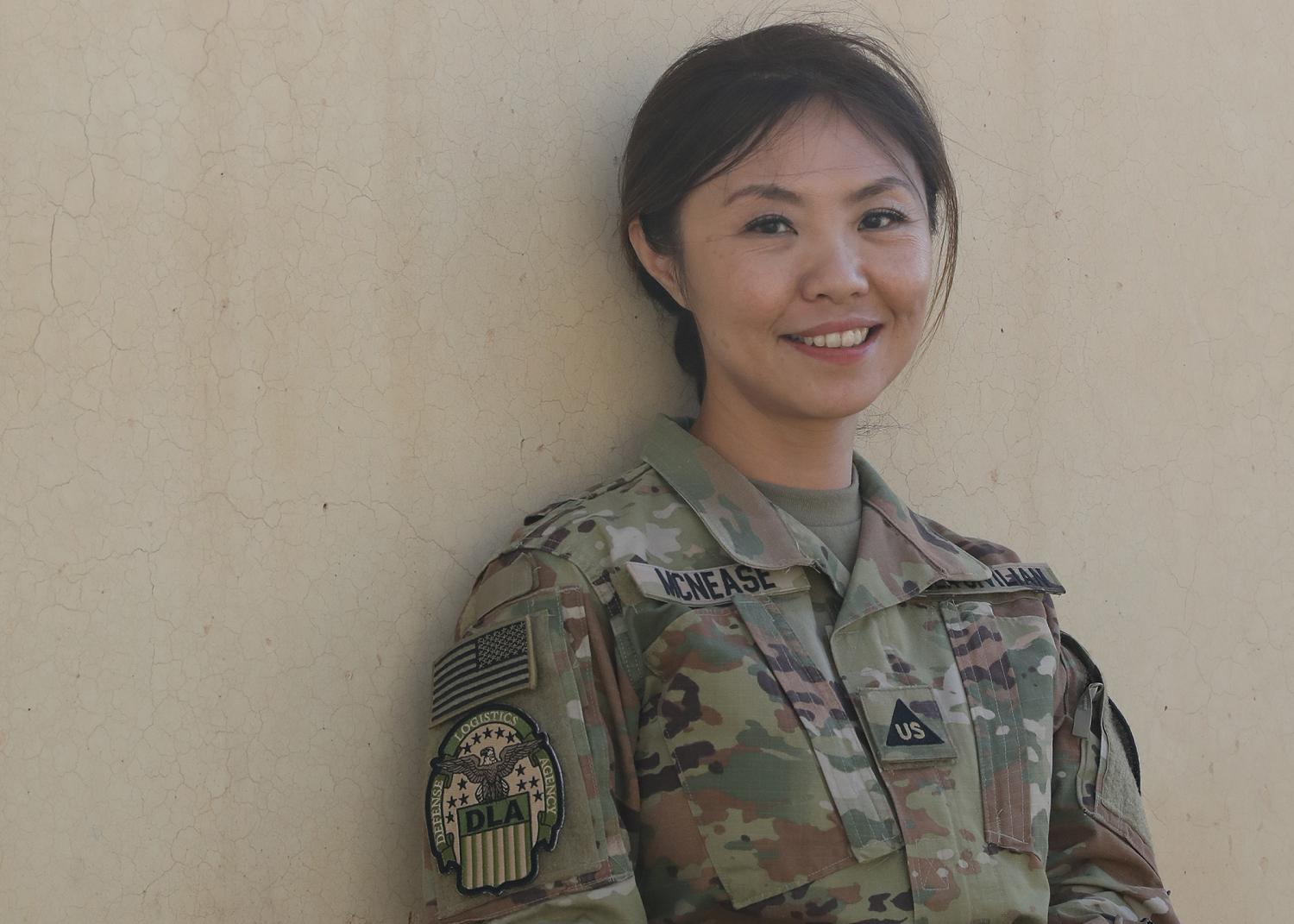 Defense Logistics Agency Civilian Gee Hyun McNease, deployed as the deputy commander of the DLA Support Team-Kuwait at Camp Arifjan, Kuwait, is a native of the Republic of Korea. McNease said her first consciousness of America was from her parents, who were grateful to American Soldiers who liberated her country from the Communists. (U.S. Army photo by Staff Sgt. Neil W. McCabe)
CAMP ARIFJAN, KUWAIT – Personnel deployed here opened up about their own personal histories and how their Asian culture influences their service to the U.S. Army for Asian American Pacific Islander Heritage month.

Sgt. 1st Class Jeremy Crawford

Army Reserve Sgt. 1st Class Jeremy Crawford, the noncommissioned officer in charge of information systems and communications shop, or G-6, for the 1st Theater Sustainment Command's operational command post, said he grew up in Wahiawa on the Hawaiian island of Oahu and he has a mixed Asian heritage.
Read more: 1st TSC personnel at Camp Arifjan reflect on their Asian culture, heritage