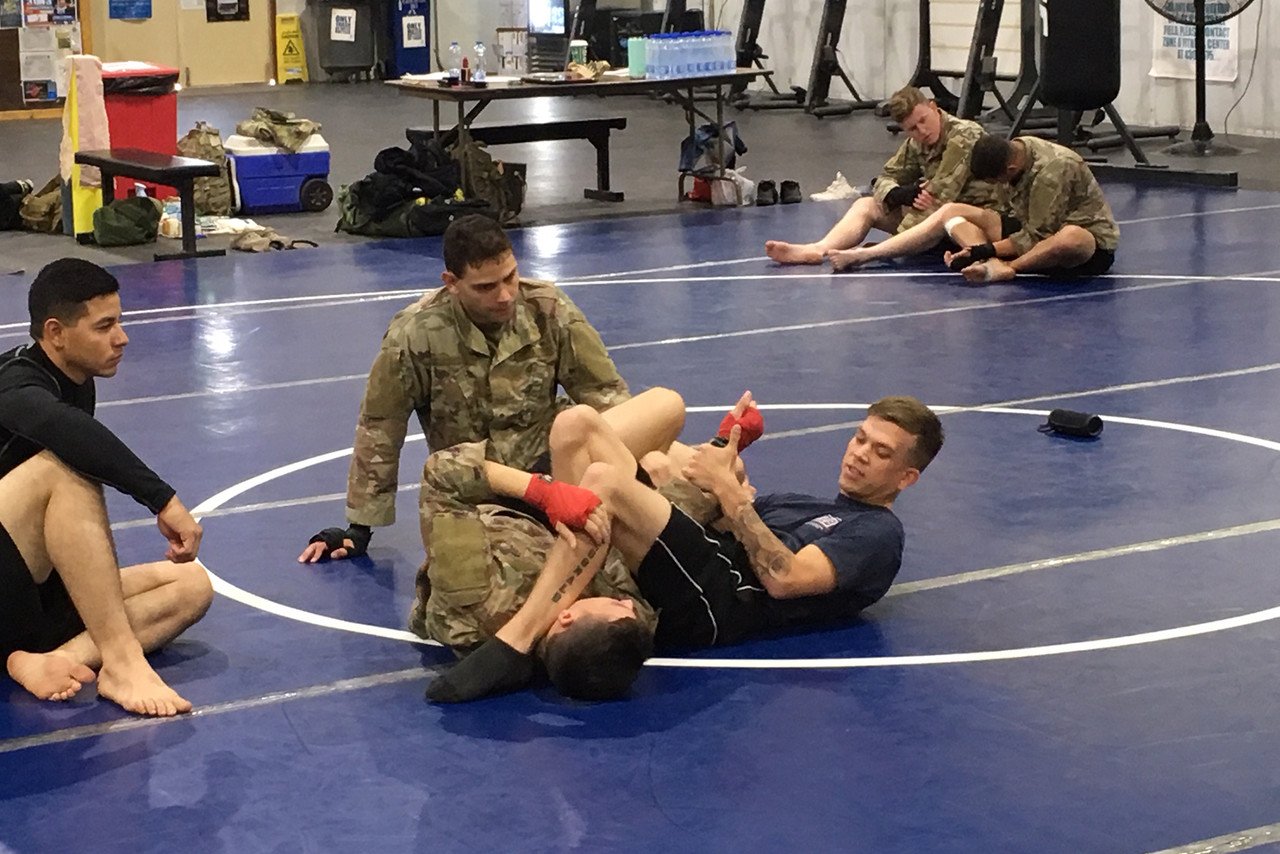 Army Sgt. Richard McDonald, a military police soldier assigned to the U.S. Army Central commander's protective service detail, was recently certified as a master combatives instructor. Now, McDonald, along with other Arcent personnel, leads a group of soldiers in obtaining their Modern Army Combatives Program Level 2 certification at Camp Arifjan, Kuwait.
Why did you join the Army?
I joined the Army to become a police officer. Ever since I was a kid I wanted to become a police officer or was very interested in their line of duty. I tried college and it wasn't my thing. I'm more hands on then anything. I figured the military was the way to go. After looking into branches, the Army caught my eye the most.
What made you decide to get into combatives?
Combatives was honestly something I've never looked to pursue. I did go to [the] Basic Combatives Course and Tactical Combatives Course, although I did enjoy it, [I'd] never even thought about going to Master Combatives Course. It's a very hard school and I didn't think I would ever be cut out for it. But when the opportunity arose, I couldn't say no. I took the chance to attend the course and succeeded in completing. It had to be the most physical and mentally demanding course I've attended in my career so far.