Meet Your Military
Details

Hits: 1995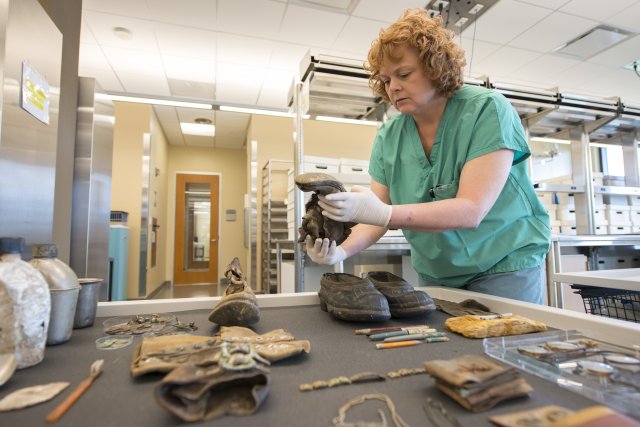 Sgt. 1st Class Jennifer Owen, a morgue NCOIC for the Defense POW/MIA Accounting Agency, examines personal effects that potentially belong to fallen service members inside a laboratory at Joint Base Pearl Harbor-Hickam, Hawaii, March 12, 2018. (Photo Credit: U.S. Army photo by Sean Kimmons)
JOINT BASE PEARL HARBOR-HICKAM, Hawaii -- When her duty day is over, Sgt. 1st Class Jennifer Owen often reflects on if she did enough to help identify fallen service members.
As the morgue noncommissioned officer in charge at the Defense POW/MIA Accounting Agency, which is tasked to account for more than 82,000 Americans still missing from past conflicts, she analyzes human remains and personal effects in hopes to close a cold case.
Read more: Meet Your Military: In unique mission, Soldiers give identity back to fallen troops
Details

Hits: 2482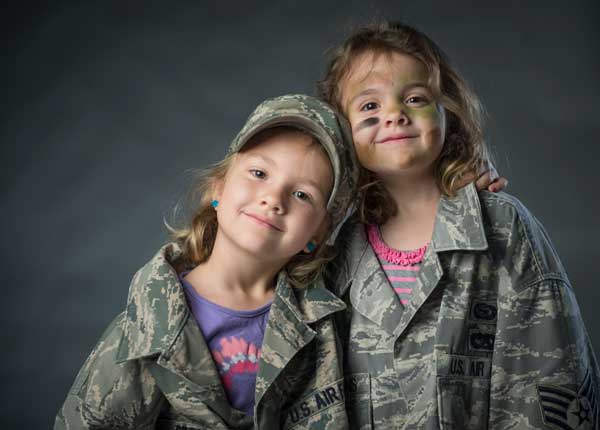 Ava and Sierra, daughters of Staff Sgt. Andrew Stevens, embrace each other on Fort Meade, Md. U.S. Photo by Staff Sgt. Vernon Young Jr.
July 31, 2018 | By DoD's Katie Lange
Military children endure unique challenges — saying goodbye to deployed parents, moving often, changing schools, making new friends frequently and adapting constantly. For that, they deserve our respect and admiration.
To show your support, everyone is encouraged to wear purple Wednesday as part of the annual Purple Up! campaign, which gives thanks to military kids for their strength and sacrifice.
Read more: Meet Your Military: Reasons Why It's Cool to Be A Military Kid
Details

Hits: 1976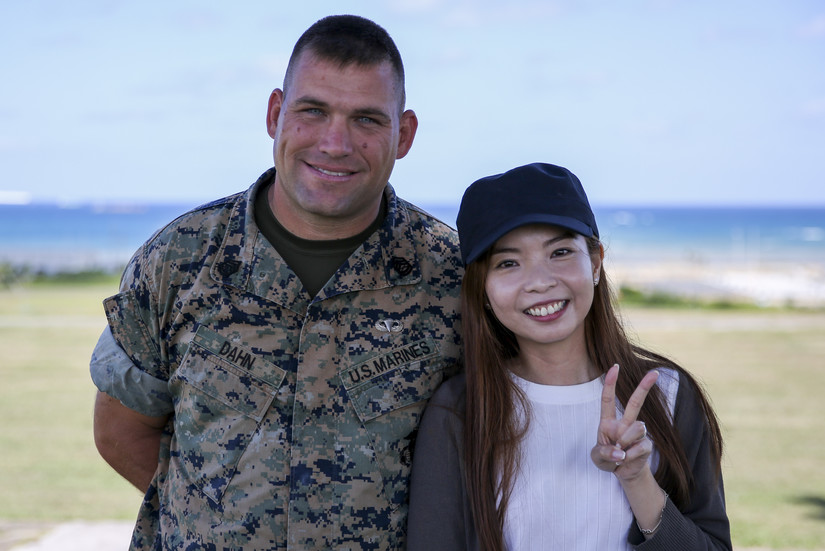 Marine Corps Gunnery Sgt. Scott Michael Dahn and Ching-Yi Sze pose for a photo in Okinawa, Japan, May 24, 2018. Dahn rescued Ching-Yi while she was scuba diving at Okinawa's Maeda Point, May 20, 2018. Photo by Cpl. Andrew Neumann
OKINAWA, Japan -- By Cpl. Andrew Neumann
An expert Marine Corps diver came to the rescue of a Hong Kong woman who was scuba diving on her honeymoon here, May 20. Marine Corps Gunnery Sgt. Scott Dahn was practicing rescue diving at Maeda Point when he saw the woman, Ching-Yi Sze, start to panic.
Read more: Meet Your Military: Marine Saves Scuba Diver in Okinawa
Details

Hits: 2172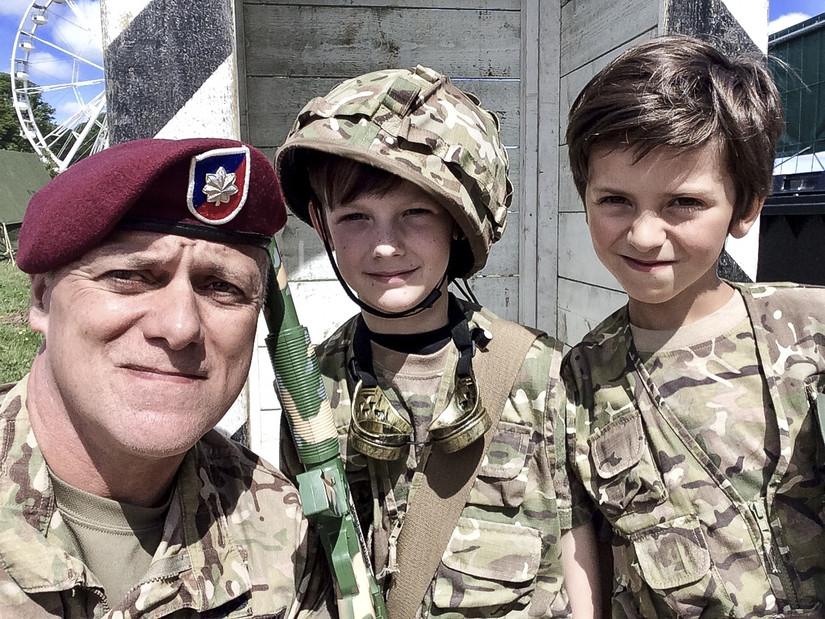 Army Lt. Col. John Hall, a public affairs officer with the 173rd Airborne Brigade Combat Team in Vicenza, Italy, takes a selfie with French boys dressed as soldiers in Sainte-Mere-Eglise, France, June 2, 2018. Hall was participating in the D-Day commemoration and the boys were playing as guards at a campground near the American forces. Photo by Lt. Col. John Hall
Read more: Meet Your Military: 'Sky Soldier' Jumps Off Cliff to Save Drowning Man
Details

Hits: 1754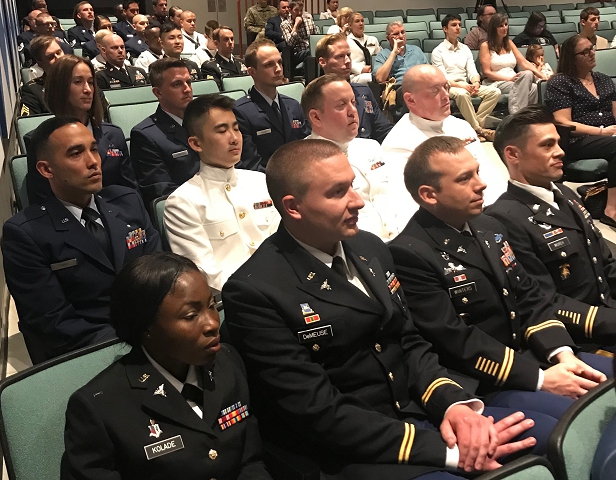 Former contemporary Christian singer-songwriter and Navy linguist Paden Smith sits in the center row as one of 15 graduates of the Uniformed Services University's Enlisted to Medical Degree Preparatory Program at George Mason University in Fairfax, Va., May 16, 2018. Photo by Staff Sgt. Joseph Pagan
Read more: Meet Your Military: Former Recording Artist Pursues Career as Military Doctor