Meet Your Military
Details

Hits: 1877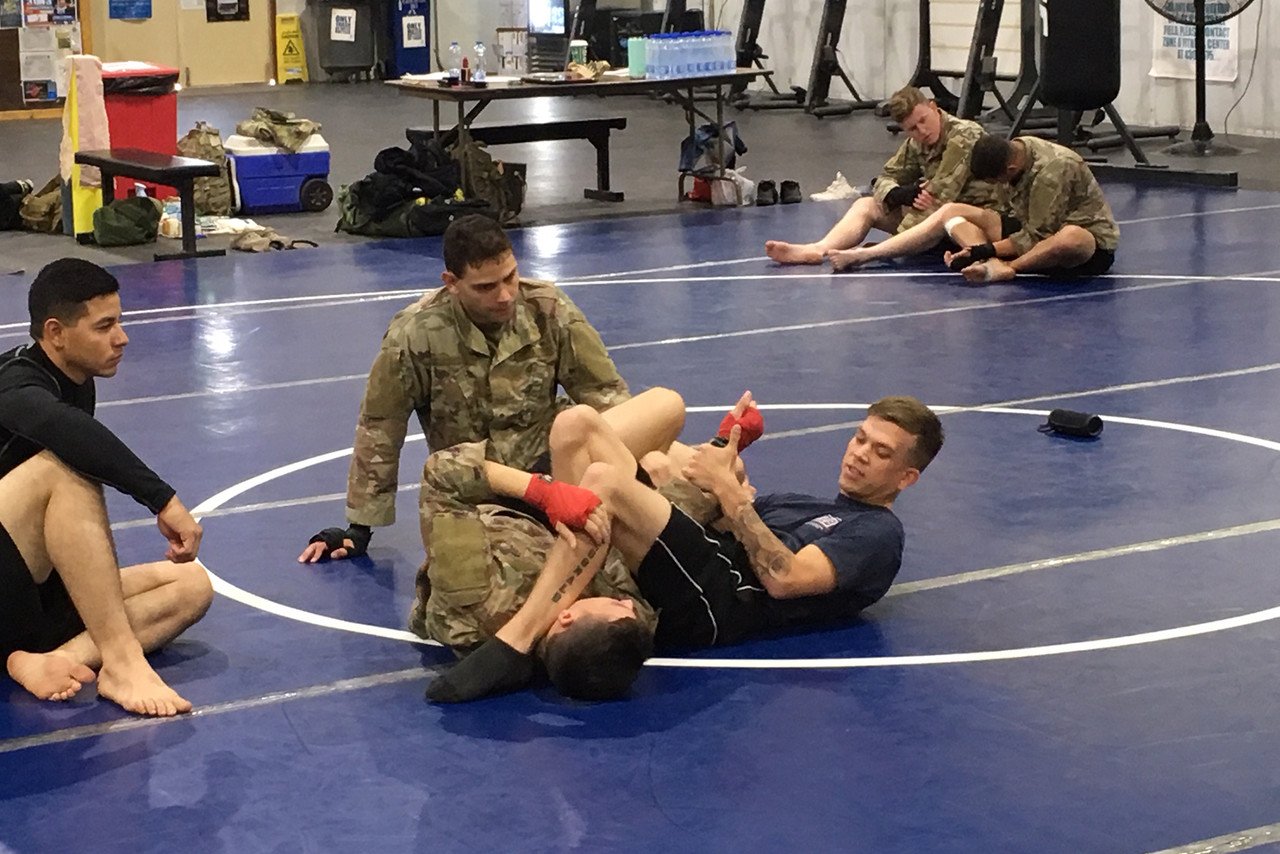 Army Sgt. Richard McDonald, a military police soldier assigned to the U.S. Army Central commander's protective service detail, was recently certified as a master combatives instructor. Now, McDonald, along with other Arcent personnel, leads a group of soldiers in obtaining their Modern Army Combatives Program Level 2 certification at Camp Arifjan, Kuwait.
Why did you join the Army?
I joined the Army to become a police officer. Ever since I was a kid I wanted to become a police officer or was very interested in their line of duty. I tried college and it wasn't my thing. I'm more hands on then anything. I figured the military was the way to go. After looking into branches, the Army caught my eye the most.
What made you decide to get into combatives?
Combatives was honestly something I've never looked to pursue. I did go to [the] Basic Combatives Course and Tactical Combatives Course, although I did enjoy it, [I'd] never even thought about going to Master Combatives Course. It's a very hard school and I didn't think I would ever be cut out for it. But when the opportunity arose, I couldn't say no. I took the chance to attend the course and succeeded in completing. It had to be the most physical and mentally demanding course I've attended in my career so far.
Details

Hits: 2001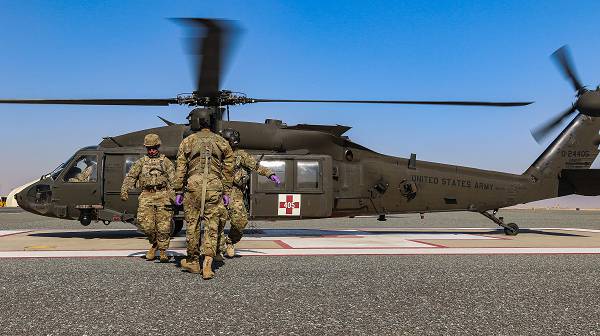 U.S. Army Soldiers assigned to the 2-211th General Support Aviation Battalion, Minnesota Army National Guard, and the 155th Armored Brigade Combat Team, Mississippi Army National Guard, pull a patient from a UH-60L Black Hawk helicopter during an aeromedical evacuation rehearsal at Camp Buehring, Kuwait, Dec. 11, 2018. Photo by Sgt. Emily Finn
CAMP BUEHRING, Kuwait – Looking out to a vast horizon, where the brown, sandy dunes of Kuwait's desert meet the blue sky, appears a UH-60L Black Hawk helicopter with a red cross on the door. The red cross is an international sign of medical assistance and a sign of hope for those in need.
Read more: Meet Your Military: Middle East medevac mission is 'best in the military'
Details

Hits: 1655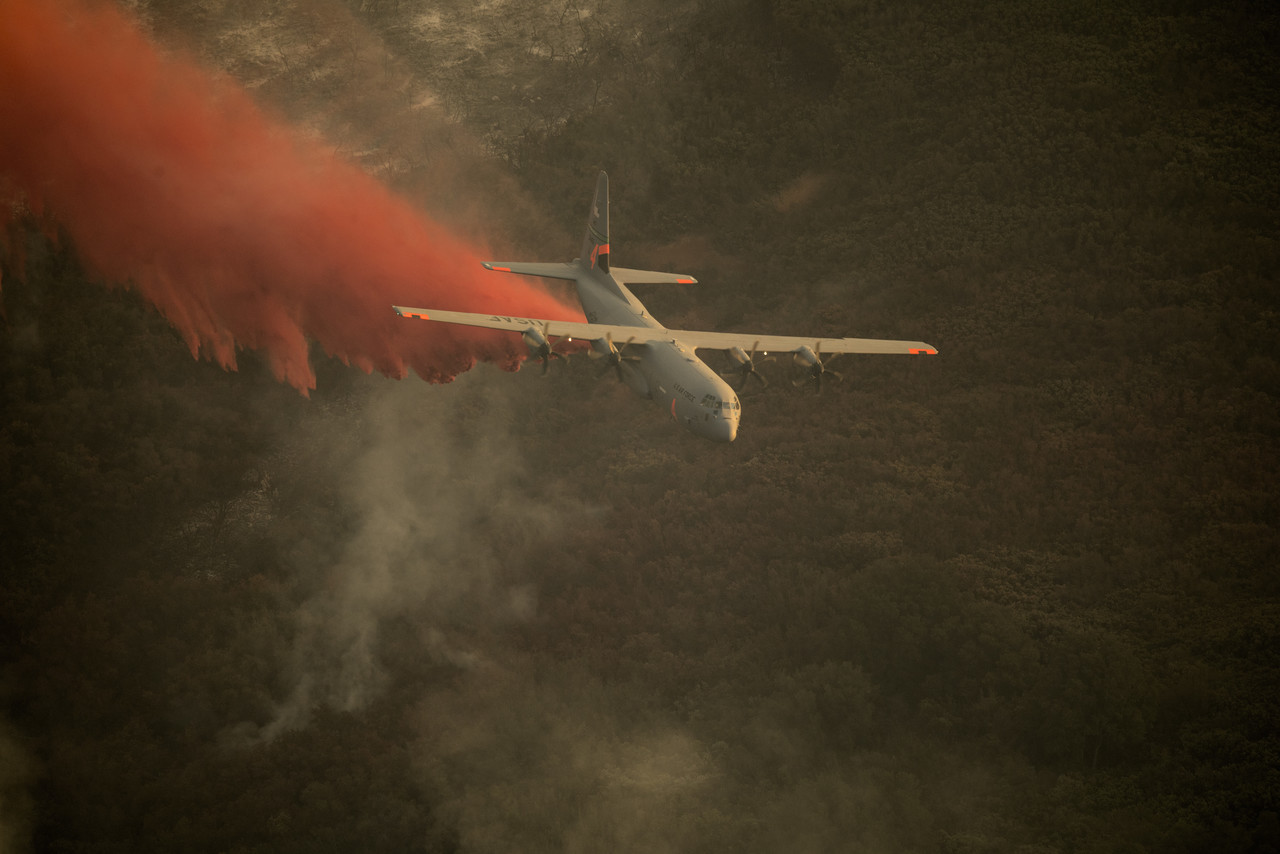 An Air National Guard C-130J Super Hercules aircraft, equipped with the Modular Airborne Fire Fighting System, drops a chemical fire retardant on the Thomas Fire in the hills above the city of Santa Barbara, Calif., Dec. 13, 2017. The C-130J from the 146th Airlift Wing supported Cal Fire's efforts to battle the Thomas Fire raging in Southern California last year.
Photo By: DOD photo
Air Force Reserve Staff Sgt. Annie Lepillez volunteered to help fight fires from the sky. As a loadmaster for the C-130 Hercules, she gets the opportunity to fly above wildfires and drop chemical retardant to help keep the fires from spreading as firefighters on the ground battle the flames.
Details

Hits: 1618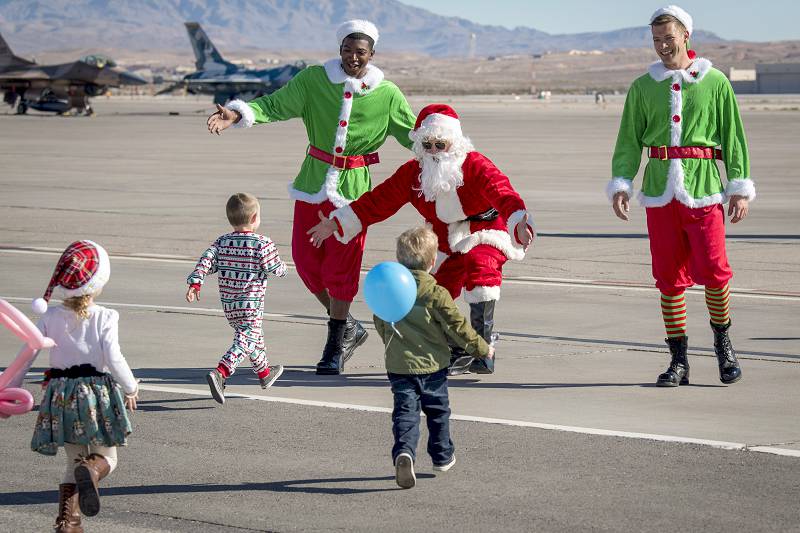 Nellis Air Force Base, Nev., Dec. 15, 2018 – Santa Claus pays a surprise visit to family members of the Thunderbirds, the Air Force's air demonstration squadron, during the team's holiday party at Nellis Air Force Base.
Details

Hits: 1747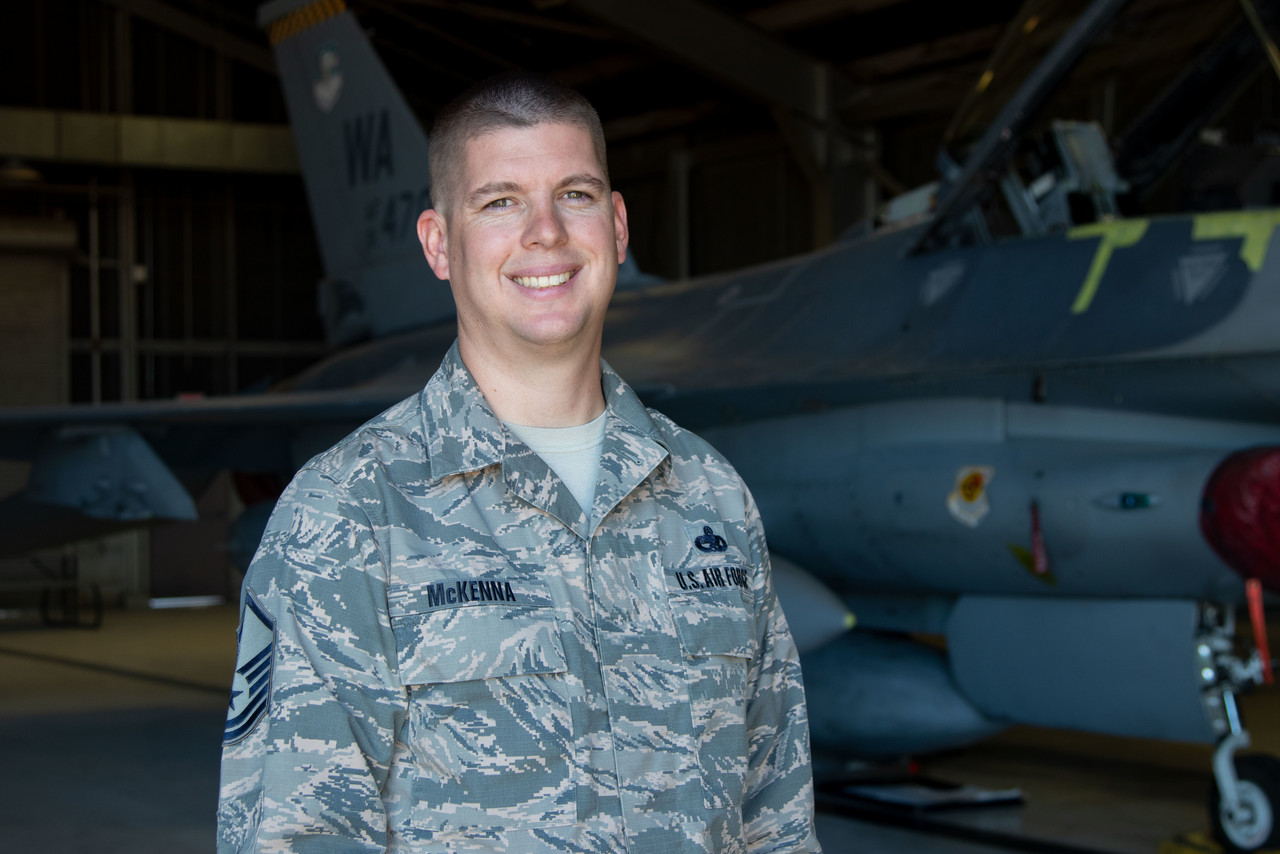 Air Force Master Sgt. Patrick McKenna loves being able to work with his hands. He's been doing just that for the Air Force for the past 13 years while serving as a crew chief for F-16 Fighting Falcon jets.
This is his story.
What do you remember about your first day working with the aircraft?
"I had never seen a fighter aircraft in person before and I remember the first day that our class walked into the hanger and you have an F-15 and an F-16 staring at you. It was pretty surreal to know that's what I would be working on every day."