Meet Your Military
Details

Hits: 882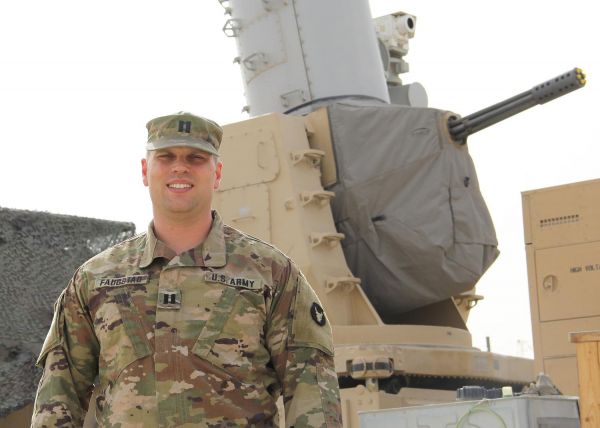 Capt. Thackery Faugstad of Lakeville, Minn., acting executive officer of Headquarters and Headquarters Battery, 1st Battalion, 194th Field Artillery, 2nd Infantry Brigade Combat Team, Iowa Army National Guard, in front of his battery's land-based phalanx weapon system (LPWS) at an undisclosed location in the U.S. Central Command (CENTCOM) area of operations on May 12, 2021. Faugstad earned a doctorate while deployed.
UNDISCLOSED LOCATION – Pursuing a doctorate usually requires countless hours dedicated to research, exams, colloquium and dissertations. Accomplishing this even in the most ideal setting can be a challenge. Imagine making the process more complex by adding an additional layer to the pursuit: Earning a doctorate while deployed to the Middle East.
This was the reality for Capt. Thackery Faugstad, a fire support officer from 1st Battalion, 194th Field Artillery, 2nd Infantry Brigade Combat Team, Iowa Army National Guard. He earned his doctorate while mobilized with the 194th FA at the U.S. Central Command (CENTCOM) forward headquarters in support of Operation Freedom's Sentinel and Operation Inherent Resolve.
Read more: Iowa Army National Guard Soldier earns PhD while deployed
Details

Hits: 2582
Did you know that terms people use to describe the services collectively aren't interchangeable? For instance, "the military services" and "the armed forces" don't mean the same thing.
Here's a quick guide to the various terms:
Military Services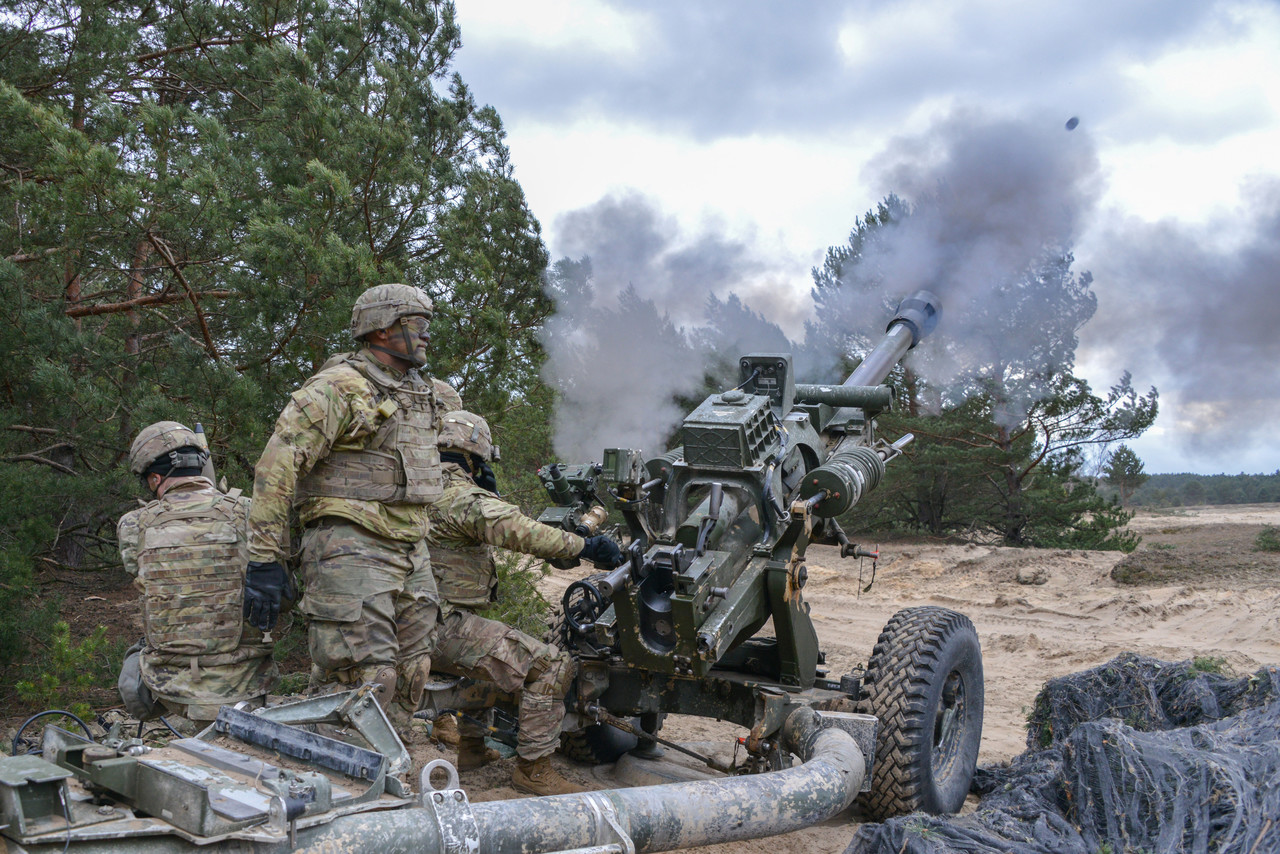 Soldiers assigned to Alpha Battery, 4th Battalion, 319th Airborne Field Artillery Regiment, fire a M119 105 mm howitzer during exercise Dynamic Front 19 at Torun, Poland, March 5, 2019.
Photo By: Army Spc. Rolyn Kropf
The military services are all part of the Defense Department.
Read more: Meet Your Military: What's in a Name? Demystifying the Collective Services
Details

Hits: 2774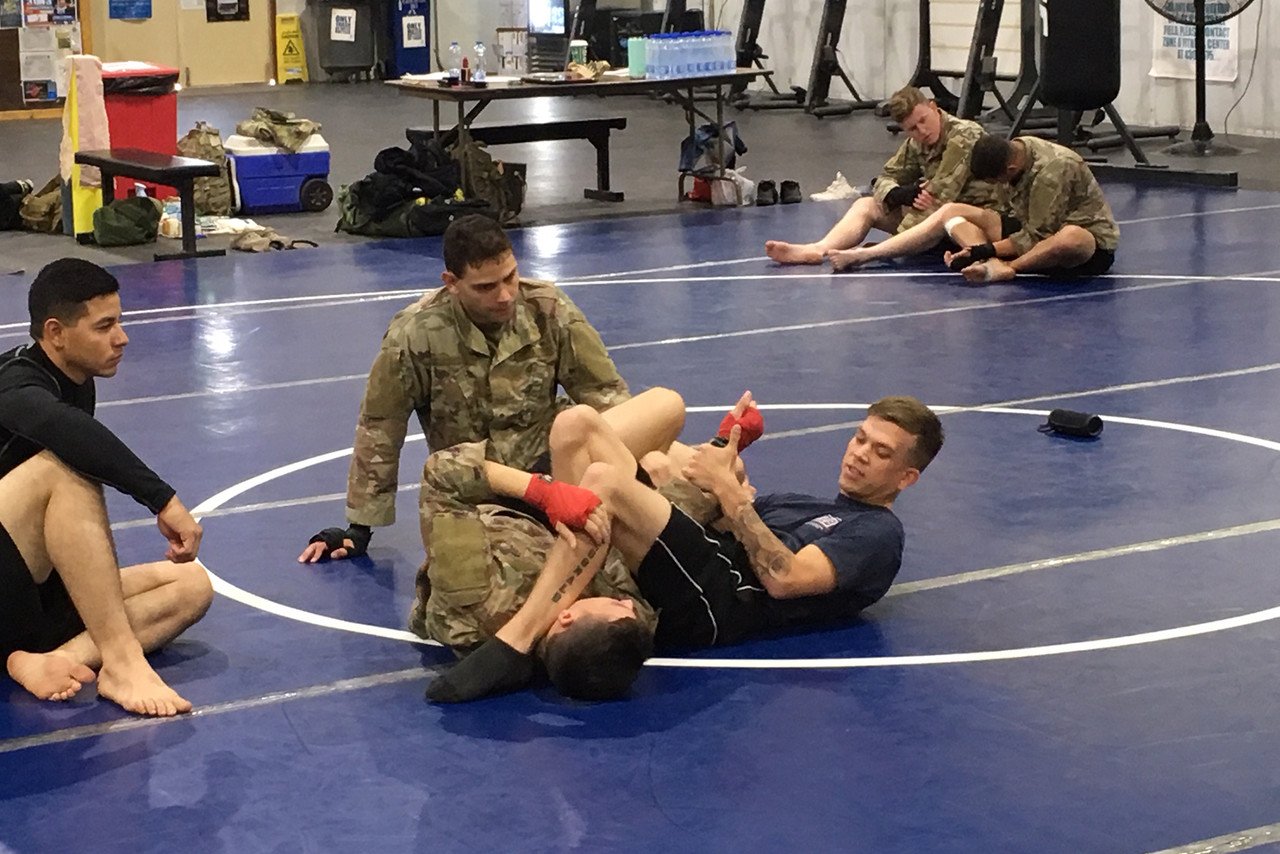 Army Sgt. Richard McDonald, a military police soldier assigned to the U.S. Army Central commander's protective service detail, was recently certified as a master combatives instructor. Now, McDonald, along with other Arcent personnel, leads a group of soldiers in obtaining their Modern Army Combatives Program Level 2 certification at Camp Arifjan, Kuwait.
Why did you join the Army?
I joined the Army to become a police officer. Ever since I was a kid I wanted to become a police officer or was very interested in their line of duty. I tried college and it wasn't my thing. I'm more hands on then anything. I figured the military was the way to go. After looking into branches, the Army caught my eye the most.
What made you decide to get into combatives?
Combatives was honestly something I've never looked to pursue. I did go to [the] Basic Combatives Course and Tactical Combatives Course, although I did enjoy it, [I'd] never even thought about going to Master Combatives Course. It's a very hard school and I didn't think I would ever be cut out for it. But when the opportunity arose, I couldn't say no. I took the chance to attend the course and succeeded in completing. It had to be the most physical and mentally demanding course I've attended in my career so far.
Details

Hits: 2520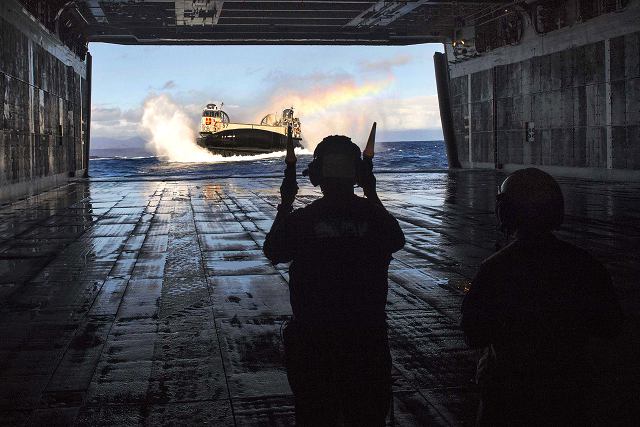 Historically, marines serve as a navy's ground troops. In fact, the word "marine" is the French word for sea, which may be why the French military historically called English troops — who all had to arrive by sea — "marines."
Did you ever wonder why the Marine Corps is part of the Department of the Navy?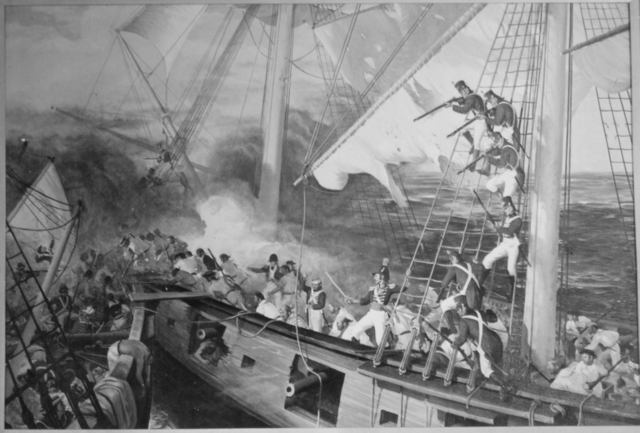 Ship crews engage in hand-to-hand combat during a mock sea battle in a flooded Roman amphitheater in an 1894 painting by Spanish painter Ulpiano Checa. The real-life sea battles such as this one imitated gave rise to today's Marine Corps.
Read more: Meet Your Military: Why Are Marines Part of the Navy?
Details

Hits: 2954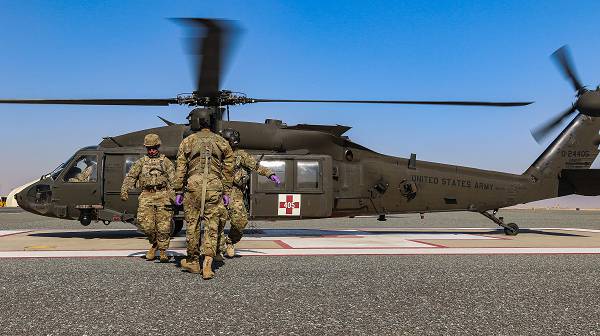 U.S. Army Soldiers assigned to the 2-211th General Support Aviation Battalion, Minnesota Army National Guard, and the 155th Armored Brigade Combat Team, Mississippi Army National Guard, pull a patient from a UH-60L Black Hawk helicopter during an aeromedical evacuation rehearsal at Camp Buehring, Kuwait, Dec. 11, 2018. Photo by Sgt. Emily Finn
CAMP BUEHRING, Kuwait – Looking out to a vast horizon, where the brown, sandy dunes of Kuwait's desert meet the blue sky, appears a UH-60L Black Hawk helicopter with a red cross on the door. The red cross is an international sign of medical assistance and a sign of hope for those in need.
Read more: Meet Your Military: Middle East medevac mission is 'best in the military'