Details

Hits: 1849
February 28, 2008 Gunnery Sgt. Gibson went back to active duty in Iraq with a new prosthetic leg, saying that is part to show appreciation to my fallen Marines and also to tell the people of Iraq I'm back to help them any way I can. 
Learn More.
Details

Hits: 1701
February 20, 2008 Pacific Ocean - The Navy confirmed it hit a failing US satellite using an SM-3 missile fired from the deck of the USS Lake Erie in the Northern Pacific.
Learn More.
Details

Hits: 2848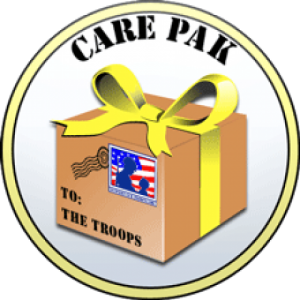 February 10, 2009-
The troops are always writing thanking us for the care packages we send them. The best care packages we send over are those that come to us from our fellow average folks across America.  It's average folks who are deployed, and it's average folks who are doing the bulk of good for them. We're just helping to get it done. So here are some of the beautiful people in different states who have spent their time and money to do something wonderful for absolute strangers -- whom they respect and care about very deeply.  The picture quality isn't great because they're scans of digital pictures included in the care packages so the troops know who is looking out for them, but you get the point.  May God Bless them, and may God Bless each and every one of our amazing troops.  
                    Just look at their faces.   These are America's true "beautiful people."   Don't you wish you knew people like this?   Well you do.  They're all around you.   And by the way -- just look in the mirror.   If you weren't one of them, you wouldn't be reading this. You too can be a hero to the troops!  Just follow the instructions for Care Packages on the front page of our website.          
Details

Hits: 1687
HONOLULU - November 7, 2007 - The developing U.S. missile defense system intercepted 2 test ballistic missiles for the first time today.  The engineers report it is a technological first.  The missile defense system destroyed two test ballistic missile targets simultaneously in space 100 miles above the Pacific Ocean. The USS Lake Erie fired two interceptors to shoot down two short-range ballistic missiles fired within minutes of one another from a testing range on the Hawaiian island of Kauai.  
Learn More
.
Details

Hits: 1734
Tuesday, October 30, 2007 MANAMA, Bahrain American warships fought pirates who seized a tanker off the coast of Somalia and another vessel northeast of Mogadishu. They sank  two pirate vessels and pursued a hijacked skiff carrying some of the fleeing hijackers. 
Learn More.
Details

Hits: 2618
Monday, October 29, 2007 KANDAHAR, Afghanistan - In a six-hour battle in southern Afghanistan more than 50 Taliban fighters were killed or wounded. U.S.-led coalition forces raided a compound in the northeast suspected of housing Al Qaeda facilitators, killing several militants on Sunday. "More than 50 enemies were killed or wounded" and 13 others detained during the operation, said Afghanistan's Defense Ministry.
Learn More
.
Subcategories