Details

Hits: 3350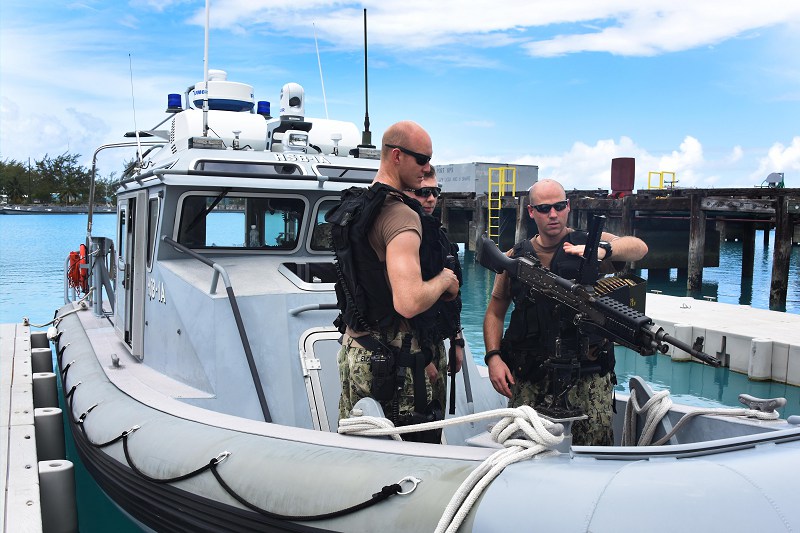 Indian Ocean, Diego Garcia April 3, 2018 - The high cost of calling home and internet use here becomes substantial making it harder to keep in touch with my wife and kids back home. Anything is much appreciated
~~ Evan ----
Details

Hits: 3620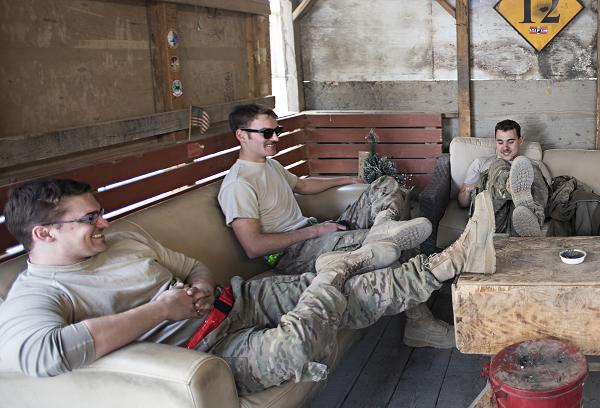 SW Asia – January 20, 2018
We are 5 soldiers to a plywood room and have to pay $60 a month for phone home satellite internet. It is only a few gigs a month and sadly the remaining data doesn't roll over to the next month. If there was any way we could get some help on this is would be greatly appreciated. Thank you for helping out. CPL Marcos ------
Details

Hits: 3262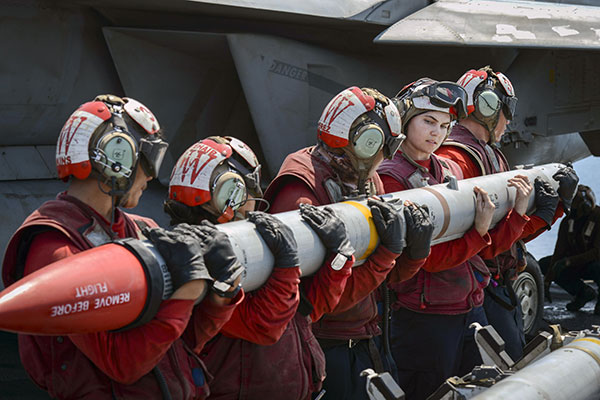 Sailors load a missile onto an F/A-18E Super Hornet aboard the USS Nimitz in the Persian Gulf, Aug. 8, 2017. The aircraft carrier is deployed in the U.S. 5th Fleet area of responsibility to support Operation Inherent Resolve.
Photo by Petty Officer 3rd Class Weston A. Mohr
Persian Gulf, September 8, 2017: I received the care package a few days ago and wanted you and your volunteers to know how excited and happy it made me. It's just so nice to hear my name during mail call, and being able to know that strangers care so much to support us out here. I loved all the snacks, letters, personal items, and other nice things that we just can't get here out on the ship. It really makes me feel like a piece of home is with me during this long deployment.
Details

Hits: 3416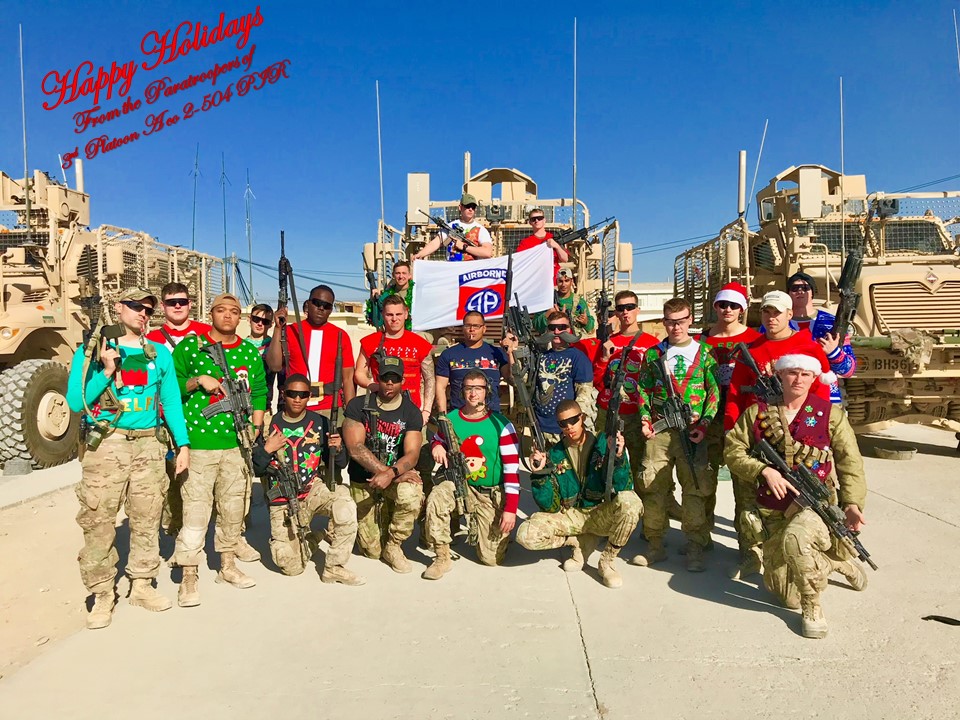 Kandahar Airfield, Afghanistan, December 6, 2017 –
The Paratroopers of 3rd Platoon, A Co 2-504PIR would like to take this opportunity to express how extremely grateful they are for all of the backing from the Support Our Troops organization and the employees of the Tallahassee, Florida Costco Store
#1026.
Thank you Very Much!
v/r 1LT John -- -- -, TF Devil Strike- Blackhearts 3rd PLT
Details

Hits: 3347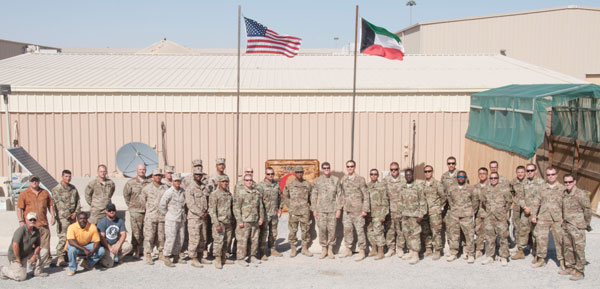 Kuwait, July 28, 2017: Support Our Troops Team and Janet, I wanted to let you know that we've received tremendous support from your team in the form of care packages over the last several weeks. We feel truly blessed here. Your efforts have made an impact on each and every one of our team members, Military and Civilian, and it has brought a touch of home to them.
On behalf of our team, a huge thank you and we can't say enough how much it means to us. All the packages made it here safely and everything is being put to good use! We love it. We also really enjoyed all the personal notes that are within the packages and are writing back to those who wrote/crafted them. Please find attached a few photos of our team and I will also upload them to the Support Our Troops link! Once we get a printed version of the photos, we will mail your way with a token to express our sincere thanks.
V/R, Jeffrey -----, Capt, USAF (JSSD-K)  
Details

Hits: 4357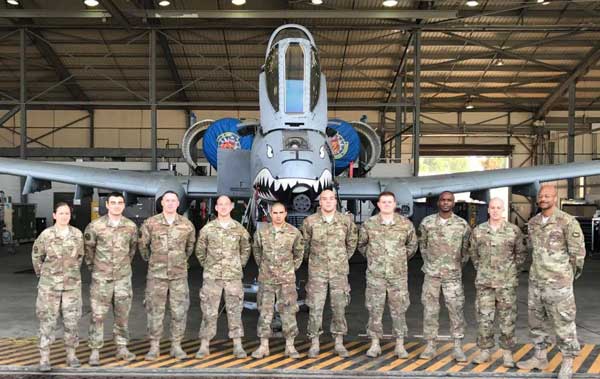 Incirlik AB, Turkey, October 15, 2017: Good Morning, I just wanted to know we received the boxes yesterday, and we appreciate the pens, magazines, notebooks and playing cards. It's the little things that make deployment time go by faster. I have attached a couple pictures of some of my unit here.
MSgt Kianta ----
The 74 EAMXS out of Moody AB Georgia is deployed to Incirlik AB.
Details

Hits: 4467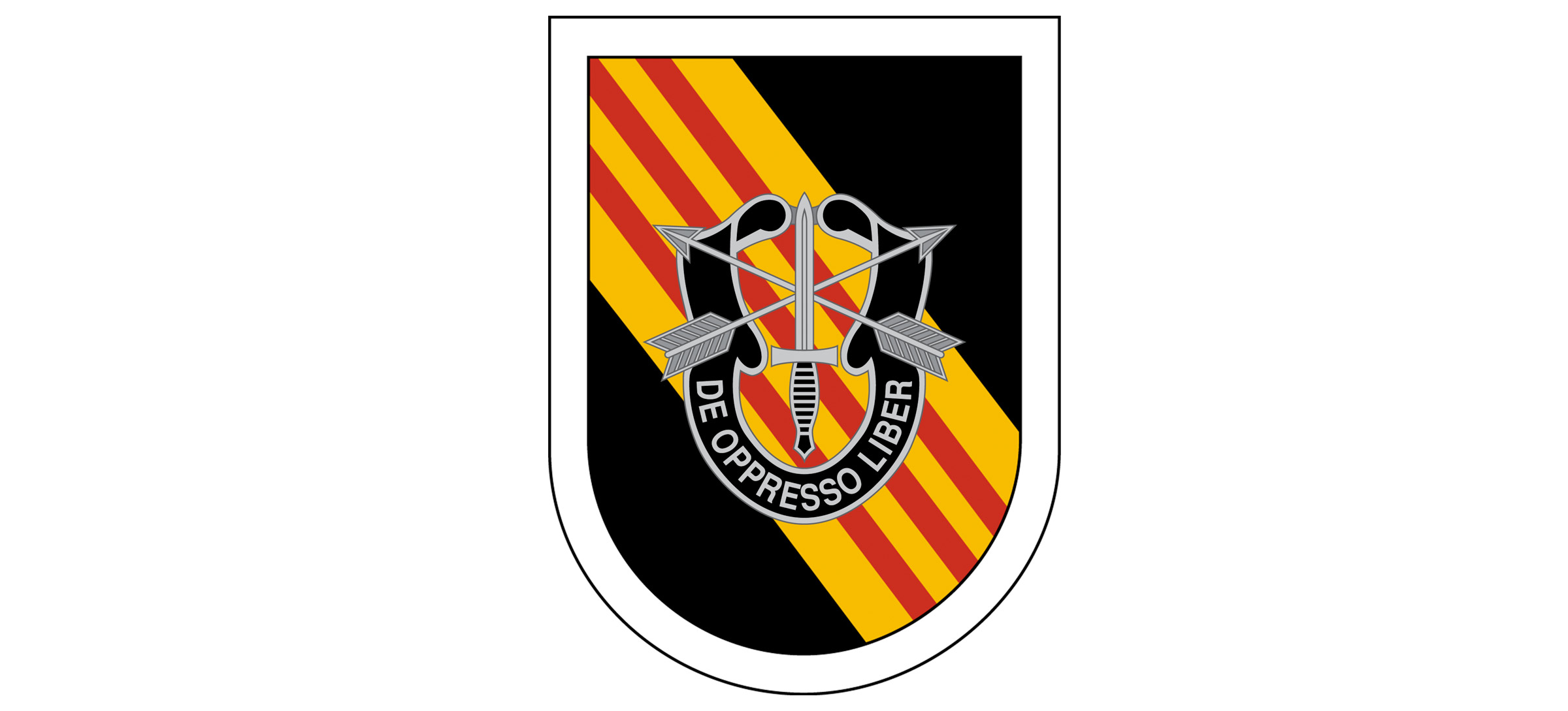 SW Asia, July 28, 2017- Good morning, I would like to take this opportunity to say thank you very much for your kind and thoughtful care packages and your letters that you send to all of us soldiers, airmen and corpsmen who are currently serving downrange in different parts of the world.I am a part of 5th Special Forces Group (Airborne) and we currently have soldiers posted in all lot of different countries.
The generosity and caring for all of us is much appreciated. I am trying to track down some pictures and/or videos that I can send you that don't give away too much information of exactly where we are at, but I just wanted to say personally, thank you all.
Receiving anything from the beautiful people back home really helps our morale and reminds us that what we do is for the greater good for our wonderful Country.
Thank you again and I hope you all have a blessed day.
Very Respectfully, ~~ SSG Justin ----, 5th SFG(A)