Details

Hits: 7006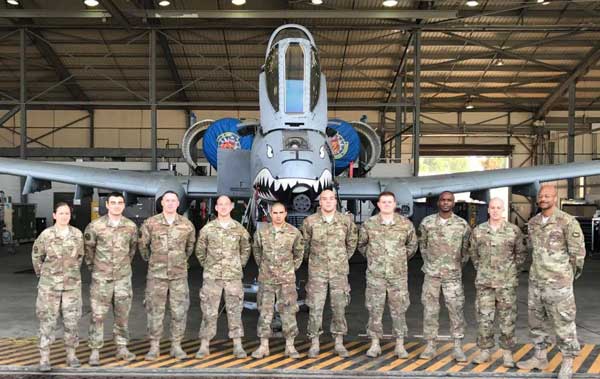 Incirlik AB, Turkey, October 15, 2017: Good Morning, I just wanted to know we received the boxes yesterday, and we appreciate the pens, magazines, notebooks and playing cards. It's the little things that make deployment time go by faster. I have attached a couple pictures of some of my unit here.
MSgt Kianta ----
The 74 EAMXS out of Moody AB Georgia is deployed to Incirlik AB.
Details

Hits: 3774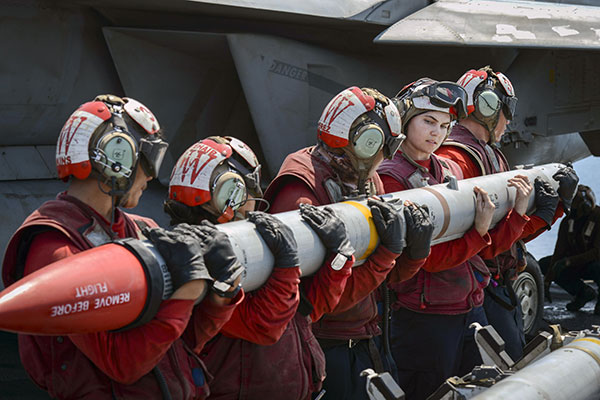 Sailors load a missile onto an F/A-18E Super Hornet aboard the USS Nimitz in the Persian Gulf, Aug. 8, 2017. The aircraft carrier is deployed in the U.S. 5th Fleet area of responsibility to support Operation Inherent Resolve.
Photo by Petty Officer 3rd Class Weston A. Mohr
Persian Gulf, September 8, 2017: I received the care package a few days ago and wanted you and your volunteers to know how excited and happy it made me. It's just so nice to hear my name during mail call, and being able to know that strangers care so much to support us out here. I loved all the snacks, letters, personal items, and other nice things that we just can't get here out on the ship. It really makes me feel like a piece of home is with me during this long deployment.
Details

Hits: 5860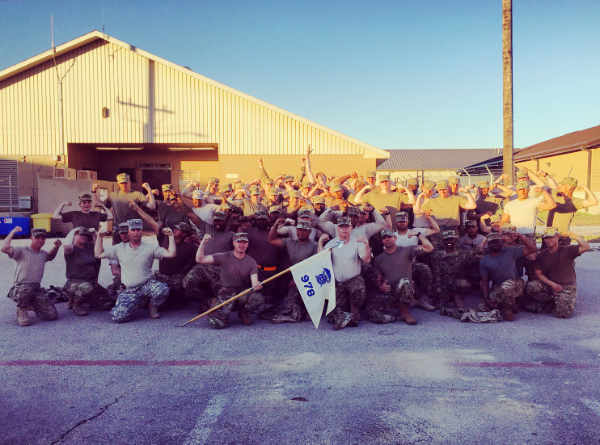 CAMP ARIFJAN, KUWAIT, June 25, 2017 – Greetings from Camp Arifjan, Kuwait and from the Soldiers of the 978th CSC, We are writing this message as a personal thank you and as a sign of our appreciation. We want to personally thank you for the tremendous amount of support that your organization gives us. We especially want to thank you for the wonderful care package that your organization of civilians sent our unit.
Details

Hits: 3876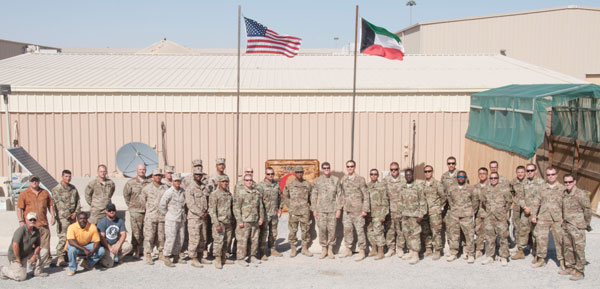 Kuwait, July 28, 2017: Support Our Troops Team and Janet, I wanted to let you know that we've received tremendous support from your team in the form of care packages over the last several weeks. We feel truly blessed here. Your efforts have made an impact on each and every one of our team members, Military and Civilian, and it has brought a touch of home to them.
On behalf of our team, a huge thank you and we can't say enough how much it means to us. All the packages made it here safely and everything is being put to good use! We love it. We also really enjoyed all the personal notes that are within the packages and are writing back to those who wrote/crafted them. Please find attached a few photos of our team and I will also upload them to the Support Our Troops link! Once we get a printed version of the photos, we will mail your way with a token to express our sincere thanks.
V/R, Jeffrey -----, Capt, USAF (JSSD-K)  
Details

Hits: 4737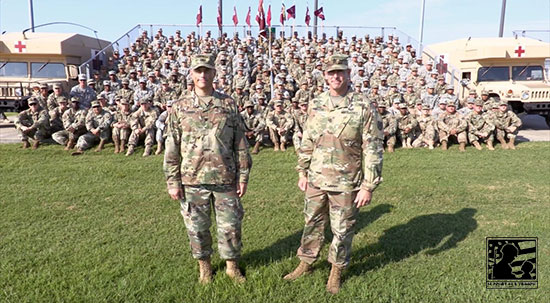 Kuwait – May 22, 2017, I just want to say thank you for them bottom of my heart! Thank you all for everything you all do. I shared the box with my Soldiers and they were so thrilled and felt loved. The look on their eyes.... there is no words that describe that feeling. I truly appreciate everything and may God continue to bless you and your families. The letter from the kid Ariel that was sent in the box was kind and very heart felt.
V/r SGT Mariano -----
86th Combat Support Hospital
Camp Arifjan
~A River cuts through rock not because of its power, but because of its persistence.~
~Don't Stop when you're tired. Stop when you are Done!~
Details

Hits: 5224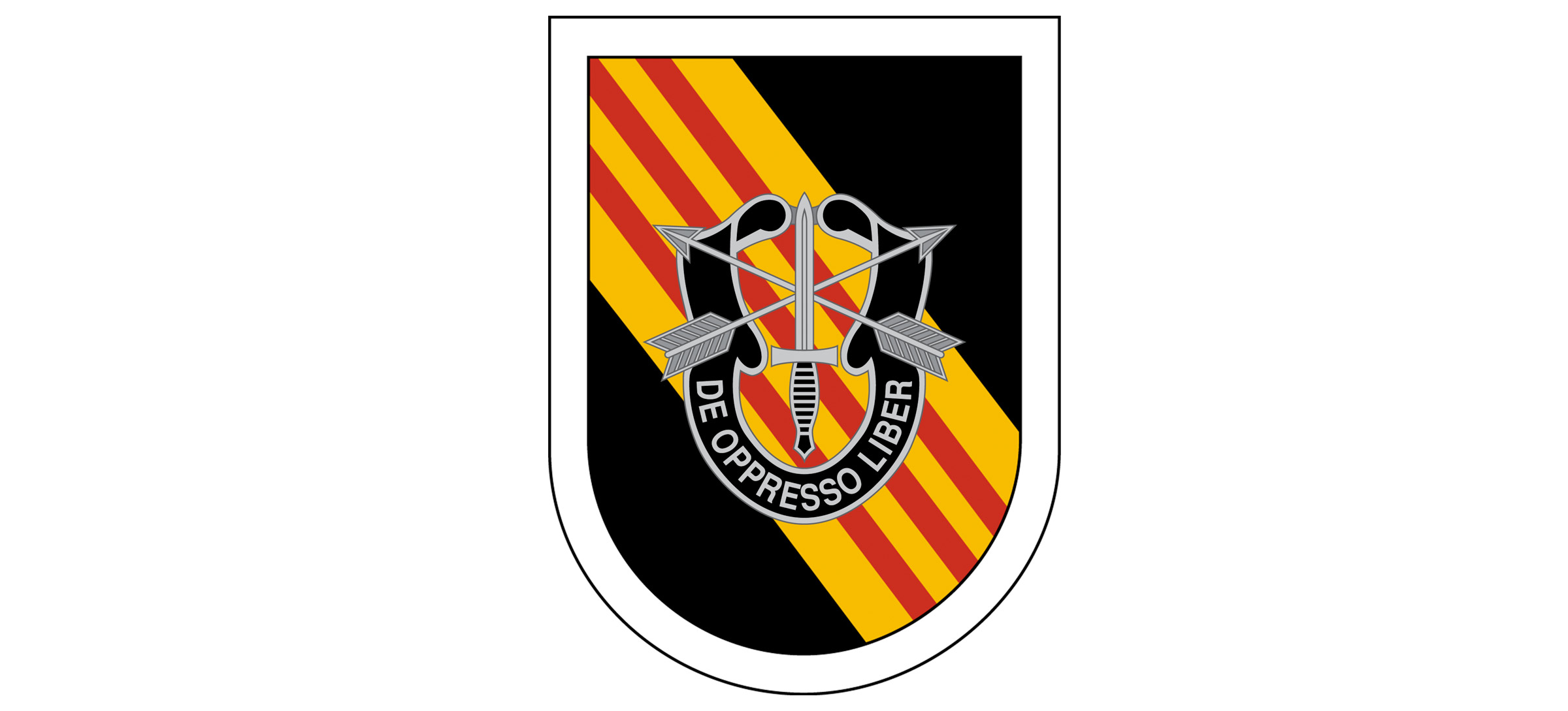 SW Asia, July 28, 2017- Good morning, I would like to take this opportunity to say thank you very much for your kind and thoughtful care packages and your letters that you send to all of us soldiers, airmen and corpsmen who are currently serving downrange in different parts of the world.I am a part of 5th Special Forces Group (Airborne) and we currently have soldiers posted in all lot of different countries.
The generosity and caring for all of us is much appreciated. I am trying to track down some pictures and/or videos that I can send you that don't give away too much information of exactly where we are at, but I just wanted to say personally, thank you all.
Receiving anything from the beautiful people back home really helps our morale and reminds us that what we do is for the greater good for our wonderful Country.
Thank you again and I hope you all have a blessed day.
Very Respectfully, ~~ SSG Justin ----, 5th SFG(A)
Details

Hits: 3042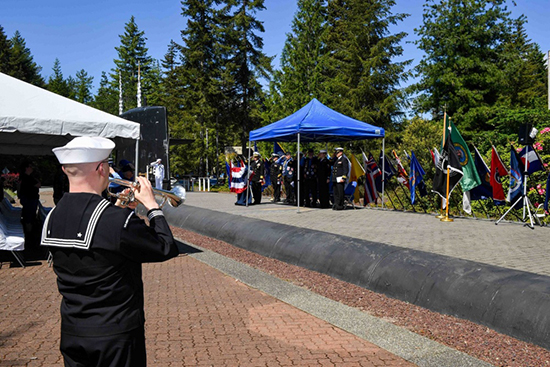 SILVERDALE, Wash., May 26, 2017 —
By Navy Petty Officer 3rd Class Charles Gaddis IV, Navy Public Affairs Support Element, Detachment Northwest
Submarine Group 9 sailors, veterans and visitors gathered in remembrance of the sailors and submarines that were lost during war at a "Tolling the Boats" observance held at Naval Base Kitsap's Deterrent Park.
Navy Petty Officer 1st Class Christopher Hodges, assigned to Navy Band Northwest, plays "Taps" during the annual Memorial Day "Tolling the Boats" observance at Deterrent Park on Naval Base Kitsap in Washington, May 25, 2017. A total of 65 U.S. submarines have been lost since 1915, with 52 lost during World War II. Photo by Petty Officer 3rd Class Charles D. Gaddis IV.
Read more: Submarine Group 9 Conducts 'Tolling the Boats' Observance