Details

Hits: 3771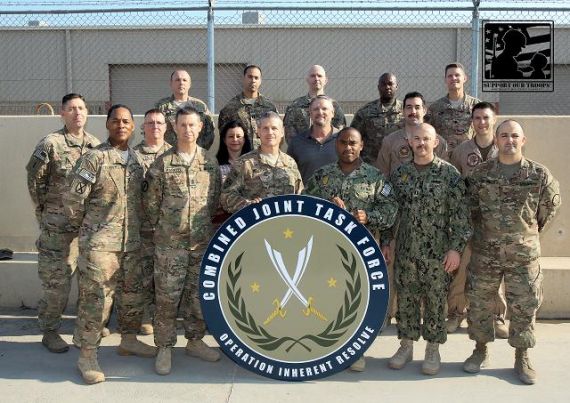 OCONUS, May 15, 2016 - We just received 5 packages from you and we wanted to give our thanks to the men, women, and children that took the time in sending these packages to us. We were over whelmed as we opened each box and distributed the contents throughout the Soldiers in our unit/team. We all found it very hard to come up with the words that could describe the gratitude and thankfulness that we all experienced in receiving the gifts. It is because of concerned citizens such as yourself that we continue to serve and protect our great Nation, the United States of America. The love and generosity you have shown us will stay with us for our remaining time of deployment, and even for many years after our re-deployment. The picture I am sending was taken back in November of 2015. Since then, we have grown in numbers and some have changed out with other members of the service. We will be sending an updated photo in the near future. God Bless each and every one of you, God Bless our Families, and God Bless the Greatest Nation on the face of the earth, the United States of America! ~~ SGM Seann ------
Read more: So how far does a simple box of toiletries, treats, and a kind note really go?
Details

Hits: 2722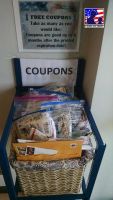 Osan AB, Korea, May 1, 2016 - Thank you so much for remembering Osan AB when you send coupons! We especially appreciate the time you have all taken to separate the coupons into groups and place them into baggies. That is such a huge help to us here at the Center. The Osan community welcomes and appreciates the coupons, making great use of them. We wish you all the best and offer our sincerest thanks.
Respectfully, Rebecca ------, Community Readiness
Details

Hits: 3914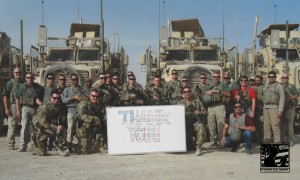 us army soldiers prepare parachute jumpKandahar, Afghanistan –
Hey Support Our Troops – this is Captain Marc —– 2nd Brigade Combat Team, 10th Mountain Division, in Kandahar, Afghanistan. I'm writing this to express sincere appreciation from all the members of the Afghanistan National Security Forces Advise and Assist Team.
The Team is comprised of soldiers from the 10th Mountain Division's Second Brigade Combat Team. The team deployed with the mission to make Afghanistan a self-reliant nation — for the safety of America. We work hand in hand with Afghan locals and service members on a daily basis, to make the Afghanistan National Security Forces ready to defend the freedoms of their citizens.
Our team has received great material goods from Support Our Troops, and the items received have really increased morale. Some of the items used daily include Under-Armor athletic apparel, soccer balls, shaving cream, and protein supplements. Of note, the soccer balls have been used for soccer practice many times a week as our team prepared for a game against the Afghanistan Uniformed Police.
The police took a victory on the soccer field, but lasting relationships were formed between us and the Afghanistan police, and these relationships have built the trust and confidence needed for mission success. Know that the effort and equipment Support Our Troops provided is appreciated by all team members, and that Support Our Troops directly aided in the national mission.
The enclosed flag was flown for you on a combat mission on an M-rap. Due to all the support you have provided, please accept this flag as a small token of appreciation for all the backing Americans have provided our service members and our team through Support Our Troops!
~~Sincerely, Captain Marc —
– 2nd Brigade Combat Team
Kandahar
Details

Hits: 2781
OCONUS UNDISCLOSED, April 20, 2016,
Hello!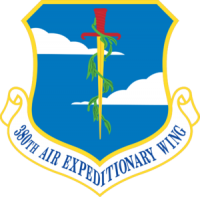 We received a shipment of packages from you yesterday - we were blown away by your awesome support! Thank you so much for the gift card, knives, snacks, toiletries, batteries, , etc - we will definitely make good use of them. It's good to see that little bit on home in those boxes, we appreciate the time you took to put them together, package them, and send them. Nothing but positive feedback from us!
Thank you again! We will work on uploading pictures for you, but that will take some time, due to the nature of our mission and location.
V/r
MSgt Matt ----, USAF
380 ECONS
Details

Hits: 2552
Afghanistan, December 26, 2014 - Dear Supporters, On December 24th we received your care packages full of personal hygiene items, coffee, candies, Underarmour shirts and iPads! What fantastic gifts just hours before Christmas day. The Christmas morning was celebrated with an 8 mile Jingle Bell Ruck in honor of our fallen heroes, SFC Mike Cathcart and SSG Matt Ammerman. We had 25 participants and everyone received an Under Armour T-shirt that you sent over. Each one of the Soldiers plays a special role in our mission either as a Support Soldier, or as a Special Forces Soldiers. All were extremely grateful to rummage through the care packages and to receive a T-shirt! (I also gave one to the Commander, XO and CSM of our unit!)
Read more: Christmas Morning Care Packages, Somewhere in Afghanistan
Details

Hits: 3622
South China Sea, USS JOHN C. STENNIS (CVN-74), March 4, 2016: We received all of your packages today and just wanted to reach out and say thank you from the bottom of our hearts!
There was so much in the boxes we were able to share with everyone!
Very Respectfully, MA1 Keith ------
Details

Hits: 2962
Writing Supplies Received By Soldiers
Afghanistan, recently – CW3 Thomas —–, of D Company, 3-82 AVN Regt, recently expressed his gratitude for a generous donation of care packages, including writing supplies, to his fellow soldiers given by Americans through SOT. According to its Facebook page, D Company "DARKHORSE" deploys world-wide and executes field-level aviation maintenance in support of United States joint forces and its allies. The company is also the winner of the Master of Readiness Award for CY2010 and 2011.