Details

Hits: 3277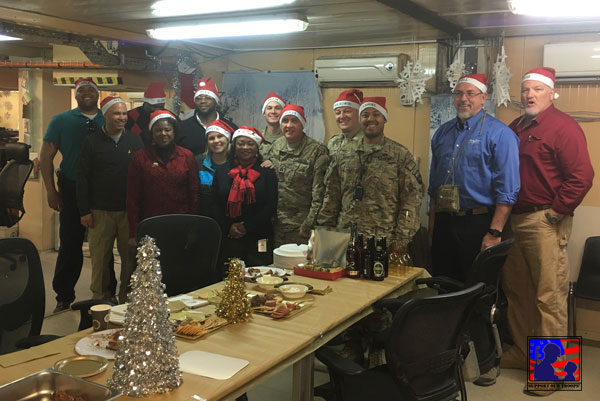 SW Asia, December 26, 2016 - Dear SOT team, We received your tokens of appreciation and as an entire team felt the love each and every person put into creating it. After reading through every card and heart felt note we made it our mission to pull every soldier in eye sight to take a picture. Unfortunately there were only for in eye sight so we made sure to grab every civilian as well. So on behalf of the Automated Information Management (AIM) Team we thank you from the bottom of our heart. I can only hope the attached picture conveys the many thanks we have for your acts of kindness.
v/r SFC GABRIEL ----, USARMY HQDA
Details

Hits: 4265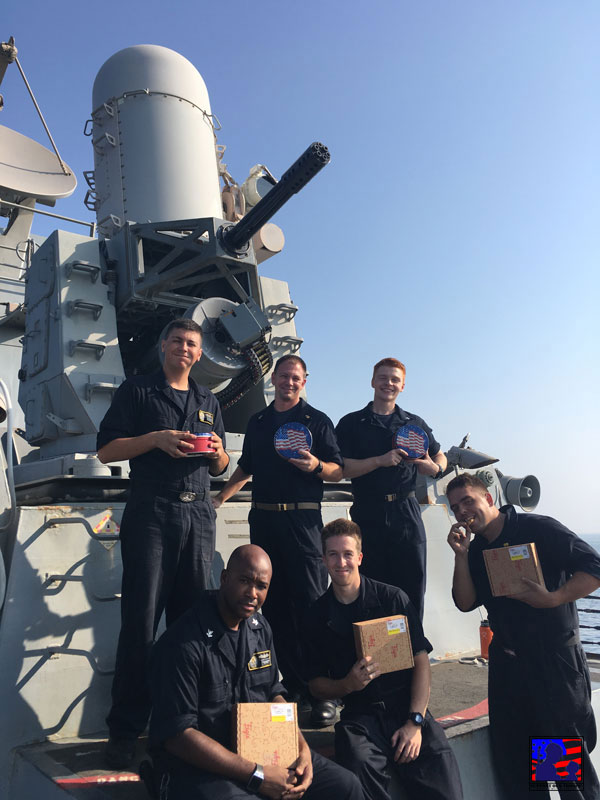 USS Roosevelt, December 10, 2016 –
To Whom It May Concern:
Thanks so much for your box of delightful cookies! I've attached a few photos of the Sailors per your request. Please let me know if you have any questions and thanks again for your care and support!
Very respectfully,
LT Rebecca -----, Weapons Officer
Did You Know?
Read more: Thanks from USS ROOSEVELT (DDG 80) Weapons Department Sailors!
Details

Hits: 3427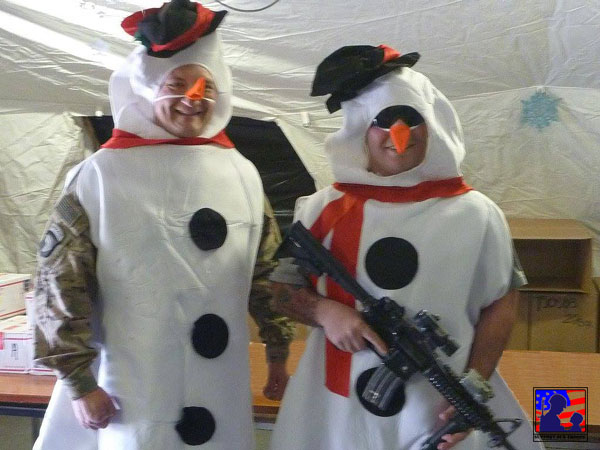 Helmand Province Afghanistan, December 25, 2016
Thank you Americans from the 3-320th Field Artillery Command Team stationed in Helmand Province, Afghanistan. We received your "unit care package" on Kandahar Air Field and could not have been more excited and blessed with the continued support we get from the community and dedicated Patriots like yourself. Because of you every Soldier on base, to include our German Partners, was able to get a least one gift. As we continue to engage in America's longest war it is the support from home that keeps the mission going. Thank you all for what you do to support us.
We have attached several photos from our Christmas morning events.v/r LTC Bryan ----- (OF-4), FA
3-320th FAR Commander
Details

Hits: 3037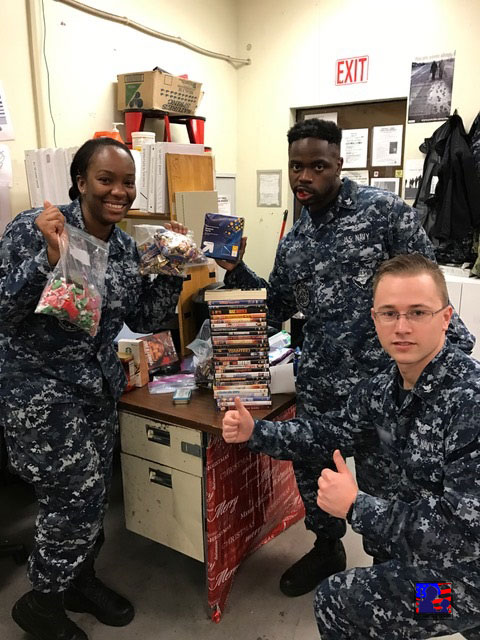 OCONUS, location undisclosed, December 29, 2016
Thank you on behalf of the military for sending us wonderful care package. The guys and gals here were ecstatic when the packages arrive. It felt like Christmas to us when we opened up all the goodies. I also want to thank all the volunteers and the one who donated to us. Have a happy holiday and God Bless!
~~ AME3 (AW) Lau ------, USN
Details

Hits: 3142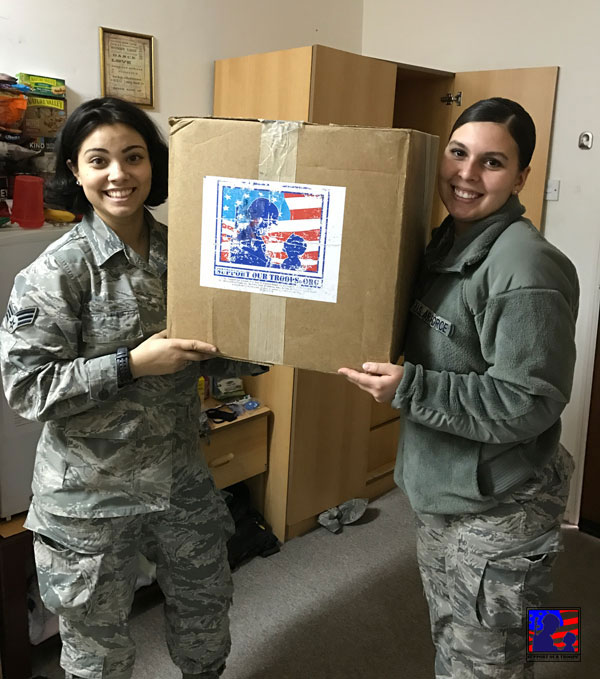 OCONUS SW Asia, location undisclosed January 10, 2017 -
Words cannot express how grateful we are!!! Thank you exponentially to SUPPORTOURTROOPS for your time and dedication!!! Unfortunately we work in an area where phones aren't allowed and that's where we also receive our mail, so pictures are difficult to acquire, but I also try to write as many folks back as I can as well. Thank you again for your support!!! You all are amazing!!! ~~ SrA Stephanie -----, USAF
Details

Hits: 3282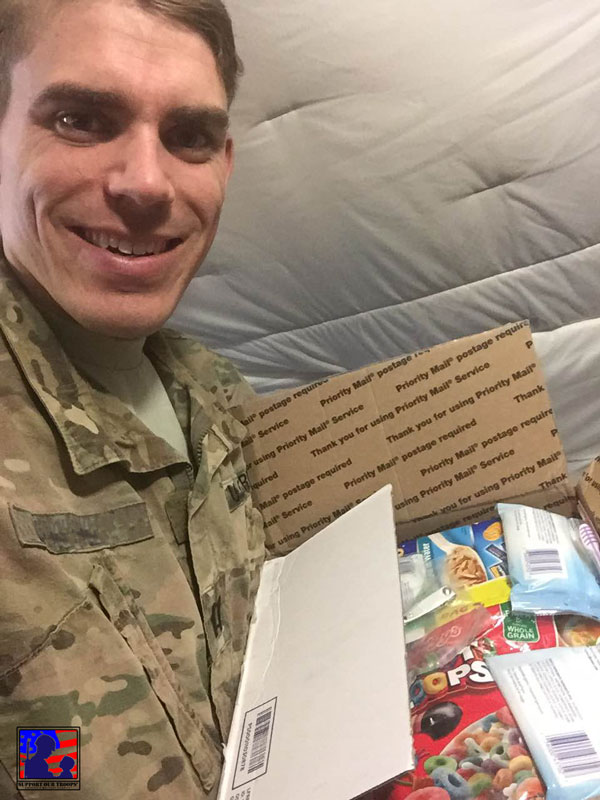 Iraq, December 28, 2016 – Hello! I'm CPT Hartley with the 39th Brigade Engineer Battalion, 101st Airborne Division in Iraq. I got your package!
Thank you! CPT Zackary -----
Details

Hits: 2652
Afghanistan, December 12, 2016 - SOT, Thank you for having such a caring and wonderful organization.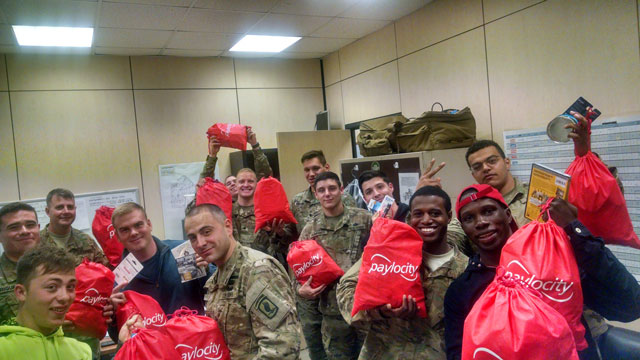 Also, Thank you too all the volunteers for being so grateful. We appreciate all the support you have given us and we look forward to someday give back. Our Leadership separated and distributed the items to all of our soldiers.
We also arranged the bags sent from Paylocity with all the awesome extra care items received. Again I could not thank you enough for all the love and support.
Very Respectfully,
1LT Andy ------
Platoon Leader
1/D/1-503 IN(ABN), 173D IBCT(A)