Details

Hits: 1420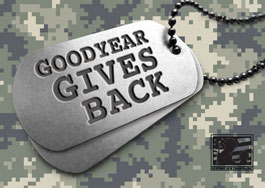 AKRON, Ohio, July 5, 2012 As a further reflection of its decades of military support, The Goodyear Tire & Rubber Company, exclusive tire supplier of NASCAR's three major national series and NHRA Racing's Top Fuel and Funny Car classes, is honoring and supporting U.S. Armed Forces with the launch of the "Goodyear Gives Back" campaign, a fund-raising effort designed to generate support for the U.S. Armed Forces and their families who make sacrifices to protect Americans' freedom.
Details

Hits: 1133
Legacy. Strange, isn't it? Each man's life touches so many other lives. When he isn't around he leaves an awful hole, doesn't he? ~~ Clarence, Angel 2nd Class, It's a Wonderful Life.
On a starless night on a desolate mountain top a soldier peers into the darkness. It's his third tour and his thoughts wander to his home, family and the friends he left behind. He worries about his wife and young child, how they are holding up without him, and he dreams about his homecoming celebration. It's in lonely moments like this that he wonders, "Does America realize what we are going through over here? Does anyone even care?" From Valley Forge to today, our neighbors have deployed as America's military to secure and protect our freedom.
Details

Hits: 1621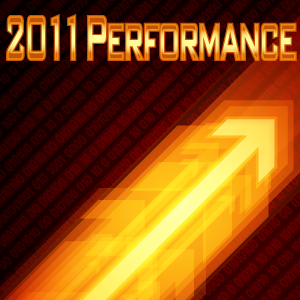 February 7, 2012 " The numbers are in and 2011 overhead was 0.85% and over $23,800,000 in goods and services was delivered to the troops. Good job America! That is $11,200,000 MORE than in 2010. With less than one percent overhead. I thought there was a recession on. I guess people's appreciation for what the troops do just outshines everything else. So much so that goods and services delivered to the troops in 2010 increased 88% over 2010! And all of it is good-will to the troops from the American people through SupportOurTroops.Org.
On behalf of the troops and their families, thank-you to all the good Americans and Patriotic Partners® who make this possible. Support Our Troops® is the charity through which we Americans bolster the morale and well-being of our active duty troops and their families by highly effective programs that deliver millions of dollars a year in morale and well-being to the front lines, positive public support at home, kids' camp assistance, and more.
Read more: Support Our Troops® Delivered Over $23,000,000 of Support to the Troops in 2011
Details

Hits: 1119
When some people in the public arena open their mouths and blurt out "America is an empire!" they spit in the faces of the troops. And insult all Americans. America is not an empire. It is ignorant to say so. And it is tiring to hear public figures repeat it without thinking.
Details

Hits: 1599
December 15, 2011- The liberal media was the troops' adversary throughout the entire Iraq war and has no place in now worrying about the final troops returning home and needing to get plugged back in to work and life here at home. The troops can rely on those who have been with them all the way, and do not need those who intentionally did them harm during the war.
Throughout the war the liberal media did everything it could to undermine the troops' mission. They were as fast as our enemies to jump to conclusions against the troops, and first to offer excuses for our adversaries. They promoted a culture of lack of support at home, which caused many companies to do nothing for the troops out of fear that they would offend a few customers and lose a sale.
For many companies a dollar became more important than American moral loyalty. They hung out the red, white and blue on the 4th, but did nothing of practical value for those who the 4th of July honors. Not much on independent thought, the uniform story across all of the liberal commentators, media outlets, channels, shows, commentators, and hosts, activated nothing in the form of tangible support for the troops during the conflict. This storyline caused a chilling effect among most of America's major public companies. In fact one grocery store chain with stores in Florida declined to even put up an advertisement on their community bulletin boards telling their customers about a way to show their support for and provide assistance to the deployed troops.
Read more: The Troops, Media Falsity, and the Conclusion of the Iraq War
Details

Hits: 1002
December 27, 2011
$425,072.88  worth of product is heading to troops in Afghanistan.  And $135,388.77 worth of product is heading to military families here at home.  That's a lot of vitamin brainpower!   Thank you
FactorNutrition.com
!
Subcategories