Details

Hits: 364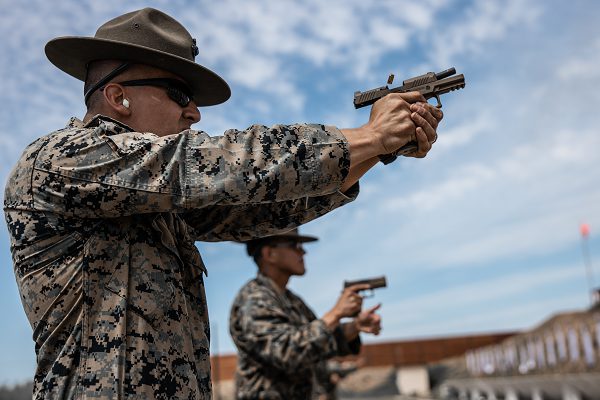 Paris Island, South Carolina (April 28, 2022): The most terrifying, and yet most reassuring figure a Marine recruit encounters when they "step on the yellow footprints" on their first day in Basic Training is the Marine Drill Instructor.
Unlike Hollywood portrayals of sadistic sergeants abusing trainees, today's Marine Corps Drill Instructors are consummate professionals who, despite their stern bravado, are there to encourage and protect their charges.
The honor of shaping the "future of the Marine Corps" is not bestowed easily.
Only elite Marines are selected to attend the grueling 11-week Drill Instructor Course at the Marine Corps Recruit Depot, Paris Island, South Carolina. They are the Marines' best and brightest, eager to continue the 238-year tradition of "making Marines" by instilling the values and ethos that make the Corps the finest seaborne infantry in the world.
This is serious business.
Details

Hits: 288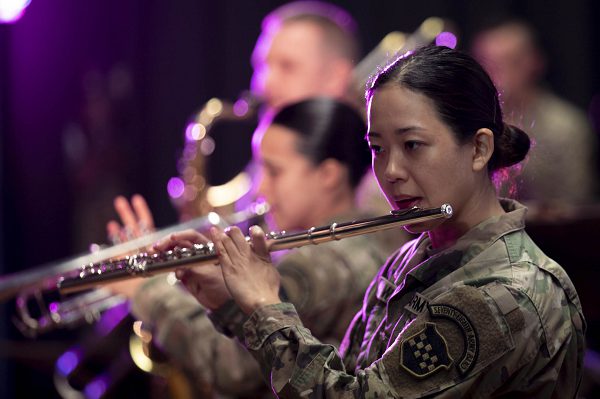 The first recorded performance of a military band in America occurred in 1756 when fife players and drummers marched alongside the 1,000 strong Regimental Artillery Company of Philadelphia commanded by Colonel Benjamin Franklin.*
(* Yes, THAT Ben Franklin. In a strange historical twist, this founder of our nation was in his fifties, both rich and famous for his inventions, yet volunteered to lead troops during the French and Indian Wars (1754-1763). Although he lacked any military experience, Colonel Franklin became the highest ranked American military commander at the time. (Source: Smithsonian Institution Magazine article by Brooke C. Stoddard, October 7, 2010).
Some might question the need for soldiers to serve as musicians in military bands as a waste of taxpayer money.
Details

Hits: 1067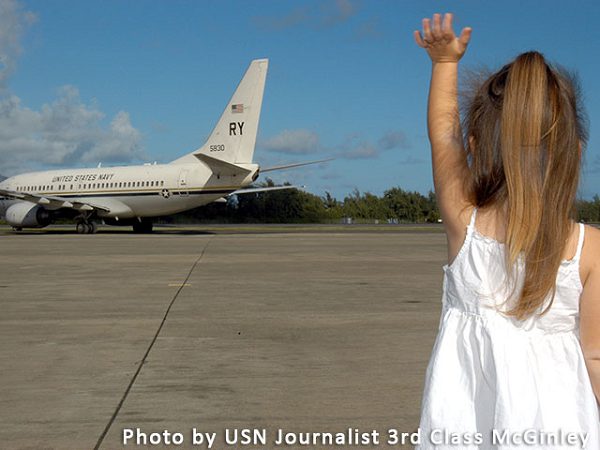 Ask anyone on active military service, they will tell you that loneliness and isolation is a silent enemy that comes with serving our nation in far flung locations around the world. Distance from family and loved ones weighs heavily on our troops so the ability to call home or to connect on-line with loved ones is priceless.
Here is how YOU can help.
SupportOurTroops.Org operates a Satellite Communications Support program that lets our servicemembers call home, access the internet, and even do a video chat with their loved ones. Our network, funded by patriotic Americans like you, connects thousands of soldiers, sailors, airmen, Marines and Coastguard members to their families and friends no matter where they are, from remote Pacific Islands to the Arabian Desert. True operational yellow ribbon soldier support.
Read more: LONELINESS… AN ENEMY YOU CAN DEFEAT FOR OUR TROOPS
Details

Hits: 273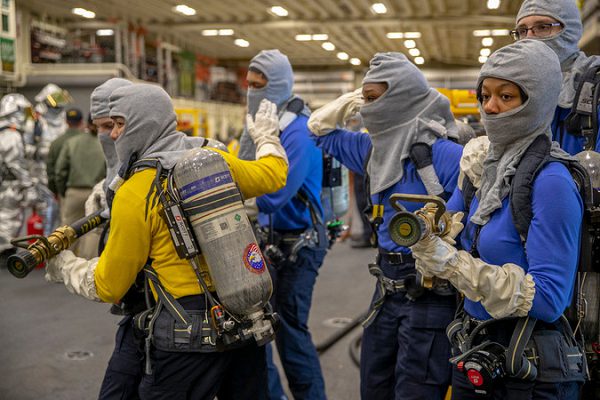 Aboard the U.S.S. Tripoli, Pacific Ocean. May 10, 2022: One of the biggest hazards our nation's sailors face at sea, a sudden is an uncontrollable fire. Unlike on land, there is no place to run from a fire aboard a ship, especially a warship full of explosives.
Imagine yourself on a modern aircraft carrier with fighter jets taking off, helicopters landing on a deck with tons of high explosives below. Any accident could cause an explosion threatening thousands of lives in mere minutes. The fate of the crew lies in the hands of its highly trained Damage Controlmen. Yes, they fight fires, but are capable of so much more.
Danger is ever present in naval operations, on ships as well as submarines.
All American sailors receive training on damage control and basic emergency medical skills in such an emergency, Damage Controlmen are the Navy version of "first responders," trained in firefighting, chemical, radiological, and biographical warfare, and the steps necessary to stabilize a ship on fire.
Details

Hits: 232

Poor Vladmir. The Russian dictator had such big legacy plans. First, he would charge into defenseless Ukraine, sweeping aside its puny army, and capture the Capital in a matter of days. Second, he thought he could divide NATO and intimidate other nations into not joining the alliance. Then he would move on to absorb other east European countries into his resurrected old Soviet-style block, all part of his recent compact of territorial expansion with China.
It isn't working out that way. It turns out the world's pesky individuals do so dearly love their freedom and sovereignty.
Instead, it is the Russian Army that appears puny, losing over ONE-THIRD of its soldiers since the invasion began according to British Intelligence. It appears the Russians are retreating after suffering grievous casualties, losing hundreds of tanks, and dozens of aircraft.
Read more: The Best Laid Plans of Mice and Men… Tend to Go Astray.
Details

Hits: 388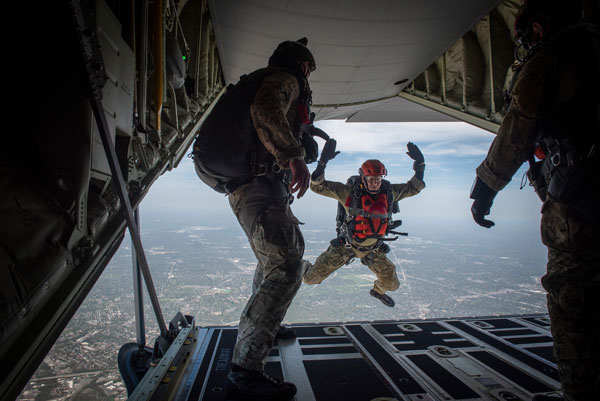 KENTUKY AIR NATIONAL GUARD, 123rd SPECIAL TACTICS SQUADRON, LOUISVILLE, KY. - MAY 2, 2022 - One of the Air Force's most specialized warriors is the Combat Controller (CCT) Specialist, a one-person attachment to other Special Forces Units, whose job is to establish air traffic control in remote, often hostile environments.
Part of the Air Force's Special Warfare Program, these CCT's are FAA certified Air Traffic Controllers who accompany special operators on dangerous missions to establish control of the skies in a battle zone. Each CCT must be a jack of all trades, able to parachute, scuba dive and even snowmobile their way to desolate locations to quickly establishing air traffic control to support highly dangerous special operations missions.
Read more: AIR FORCE COMBAT CONTROLLERS ARE THE FIRST ONES IN
Subcategories