Details

Hits: 831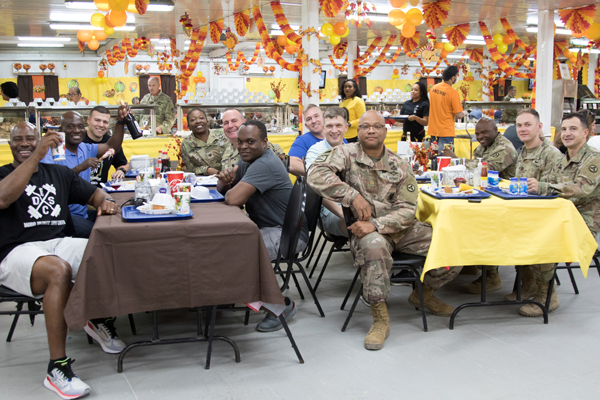 CAMP ARIFJAN, KUWAIT, Nov 25, 2021 - "Spears Ready" Soldiers assigned to the Fort Bragg, N.C., based 3rd Expeditionary Sustainment Command enjoy their Thanksgiving meal at Camp Arifjan, Kuwait, on Nov. 25, 2021. 3rd ESC Soldiers have been deployed since August serving in support of the 1st Theater Sustainment Command.
Photo by Sgt. 1st Class Mary Katzenberger
Details

Hits: 769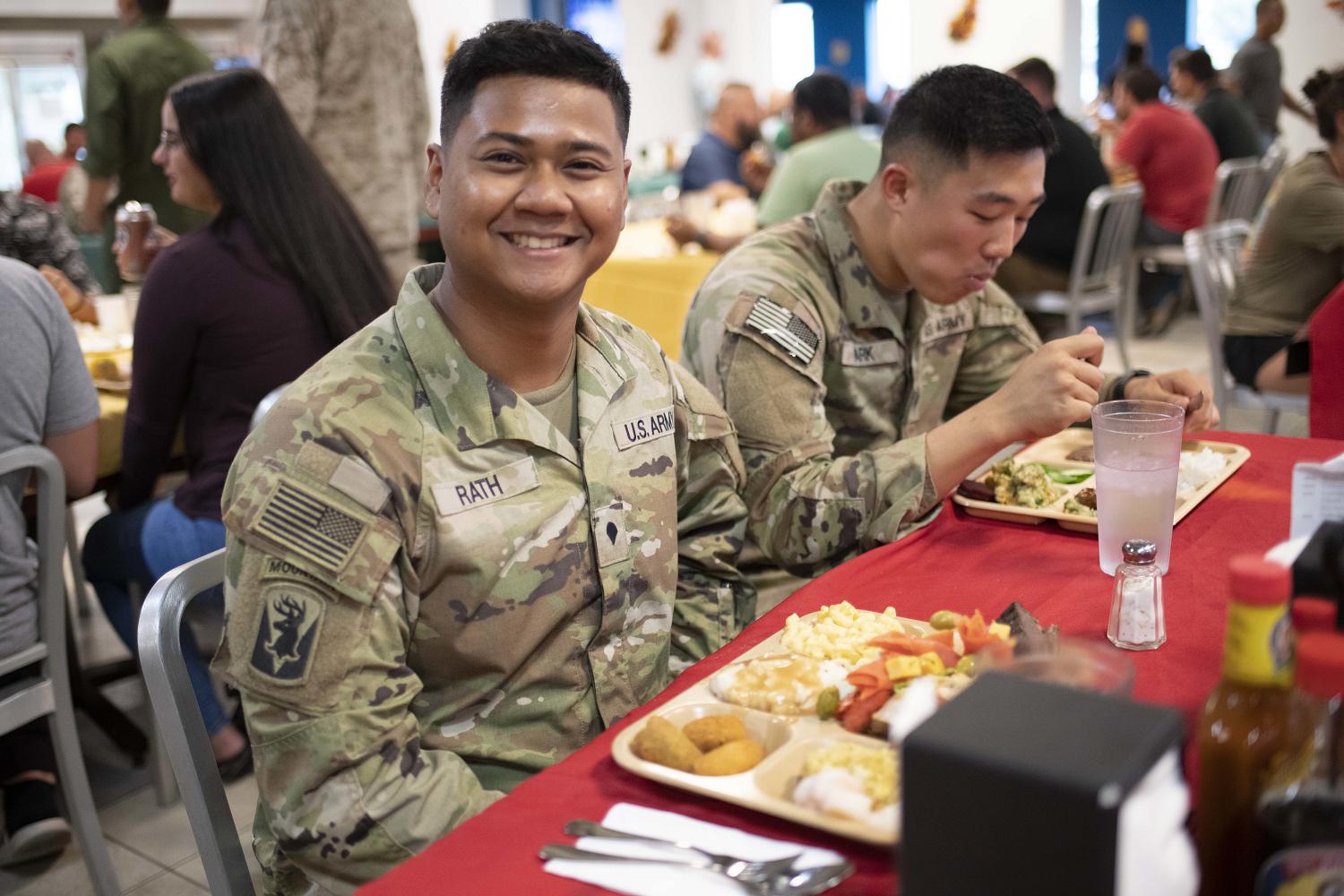 CAMP LEMONNIER, Djibouti (Nov. 25, 2021) – U.S. Army Spc. Patrick Rath, from Danbury, Conn., enjoys a Thanksgiving meal. Camp Lemonnier, Djibouti (CLDJ) serves as an expeditionary base for U.S. military forces providing support to ships, aircraft and personnel that ensure security throughout Europe, Africa and Southwest Asia. The base enables maritime and combat operations in the Horn of Africa while fostering positive U.S.-Africa relations.
Details

Hits: 465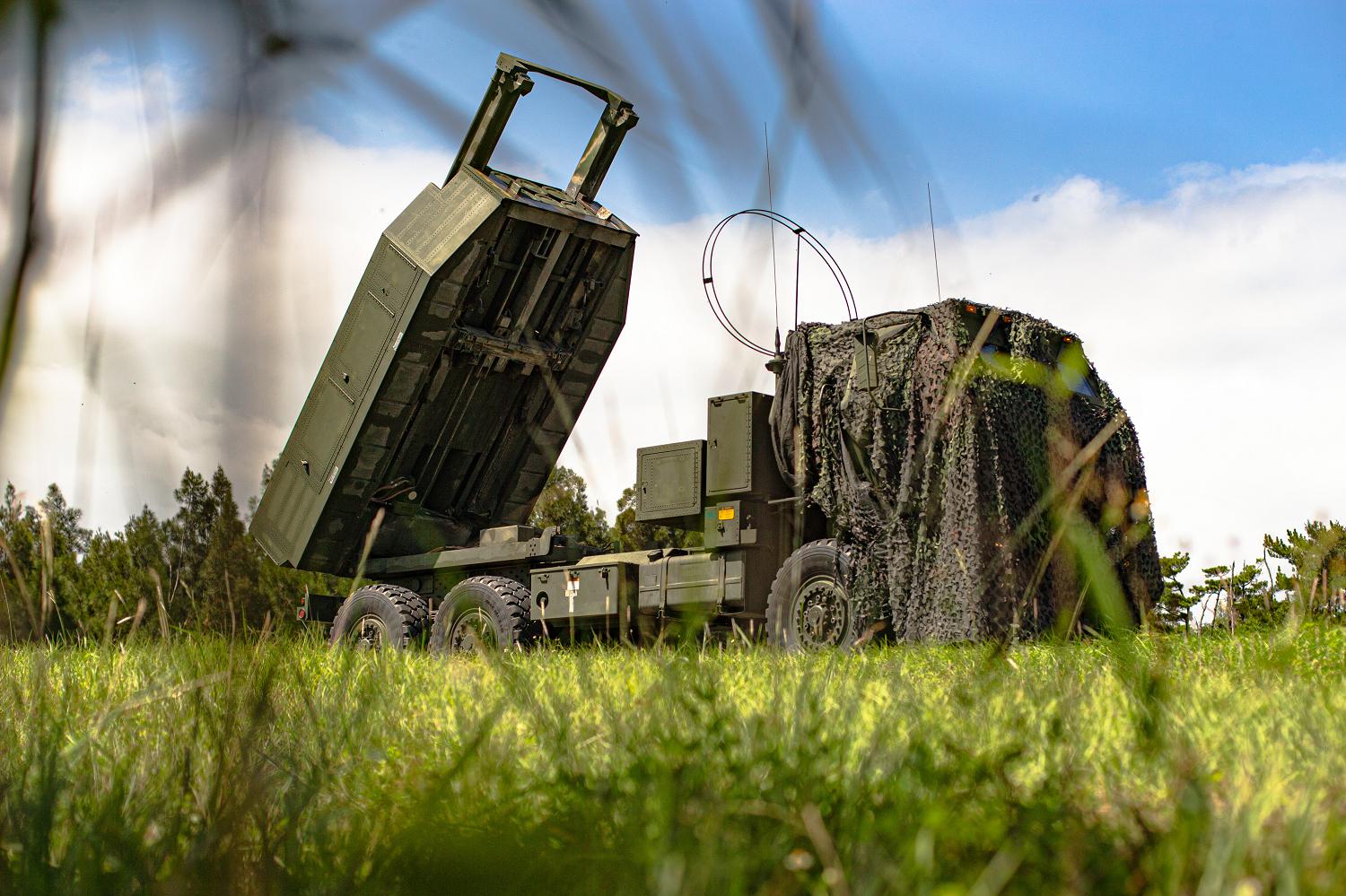 U.S. Marine Corps High Mobility Artillery Rocket Systems with 3rd Battalion, 12th Marines conduct a fire mission during Exercise Noble Jaguar 2021 within the Central Training Area on Okinawa, Japan, Sept. 30, 2021. The Marine Corps and Navy leveraged integrated command and control and joint sensors to expand battlefield awareness, share targeting data, and conduct long-range precision strikes in support of sea control and sea denial in contested maritime environments. III Marine Expeditionary Force executed these actions as a part of an integrated operation with 7th Fleet to maintain readiness and demonstrate U.S. resolve to preserve regional security. Photo by Lance Cpl. Ujian Gosun. Your donations for yellow ribbon care package support boosts the morale of active duty deployed service members like these worldwide.
OKINAWA, Japan October 6, 2021- U.S. Marines and Sailors from across III Marine Expeditionary Force and elements of U.S. 7th Fleet executed Noble Jaguar, an integrated naval exercise in and around Japan, Sept. 27-30.
While closely monitoring simulated adversary activities, these forces received the order to rapidly mobilize and immediately began to move.
Read more: Exercise Noble Jaguar: Navy-Marine Corps team brings integrated lethality in the littorals
Details

Hits: 800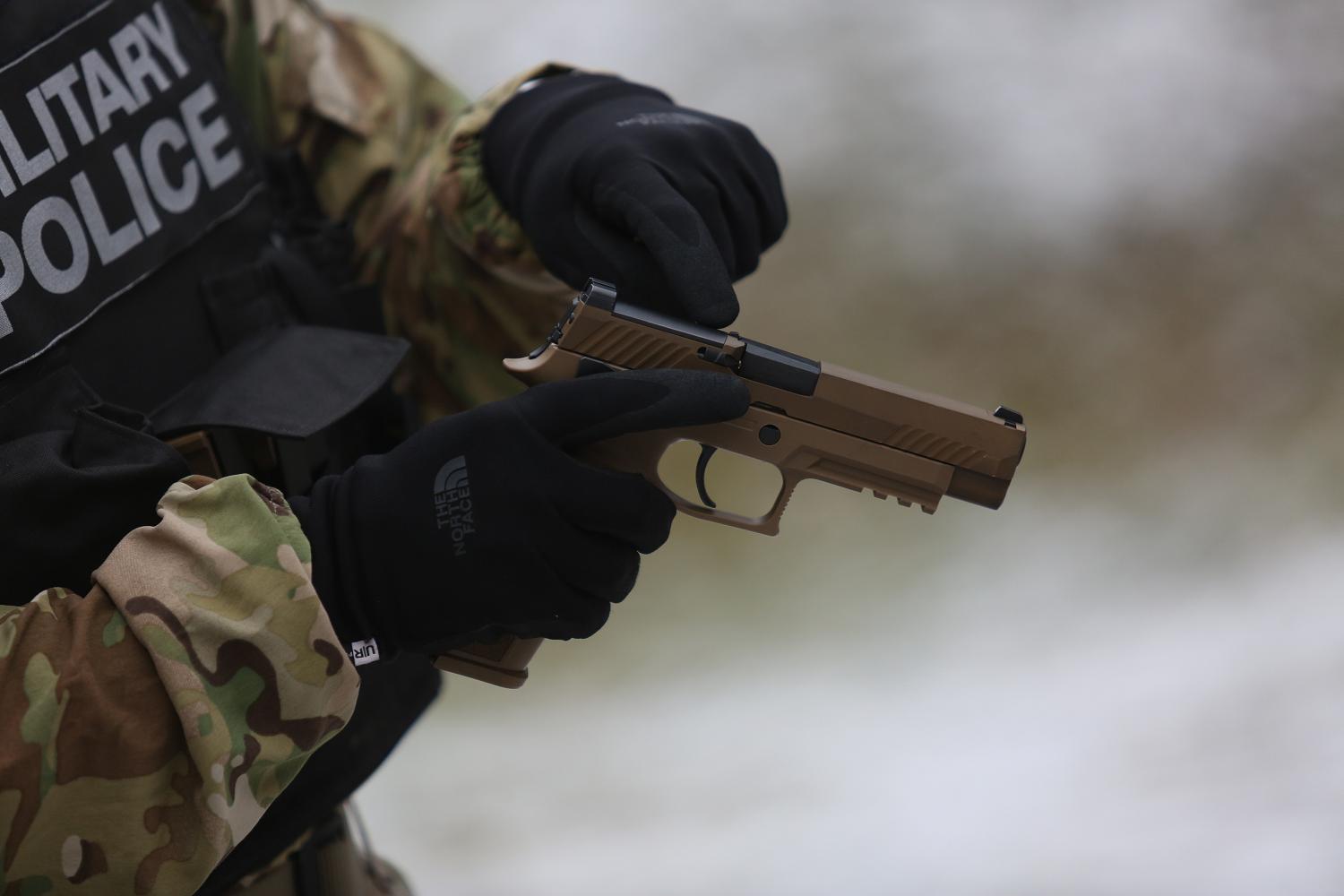 HOHENFELS, Germany - 1st Lt. Anna Kretzer, a platoon leader assigned to the 527th Military Police Company, qualifies on the new M17. The U.S. Army started fielding Military Police units with the new SIG Sauer M17 pistol to replace the M9 Beretta. Photo by Sgt. Tristin Maximilian
COLCHESTER, Vt. September 28, 2021 – Shortly after the U.S. Army adopted the M17 service pistol in 2017 for active duty military troops and guard, new individual weapons qualifications required the use of dummy, drilled, inert (DDI) practice rounds before live-fire qualification - many of which jammed.
In November 2020, while helping snipers from 3rd Battalion, 172nd Infantry (Mountain), prepare for a national competition, Vermont Army National Guard Warrant Officer 3 Cara Krauss, state ammunition manager, noticed that DDI rounds failed to extract. The pistol upper receivers became inoperable "and could only be pushed back by applying force to the front of the pistol," Knauss said.
Read more: Vermont Guardsman Solves M17 Training Round Jamming Issue
Details

Hits: 494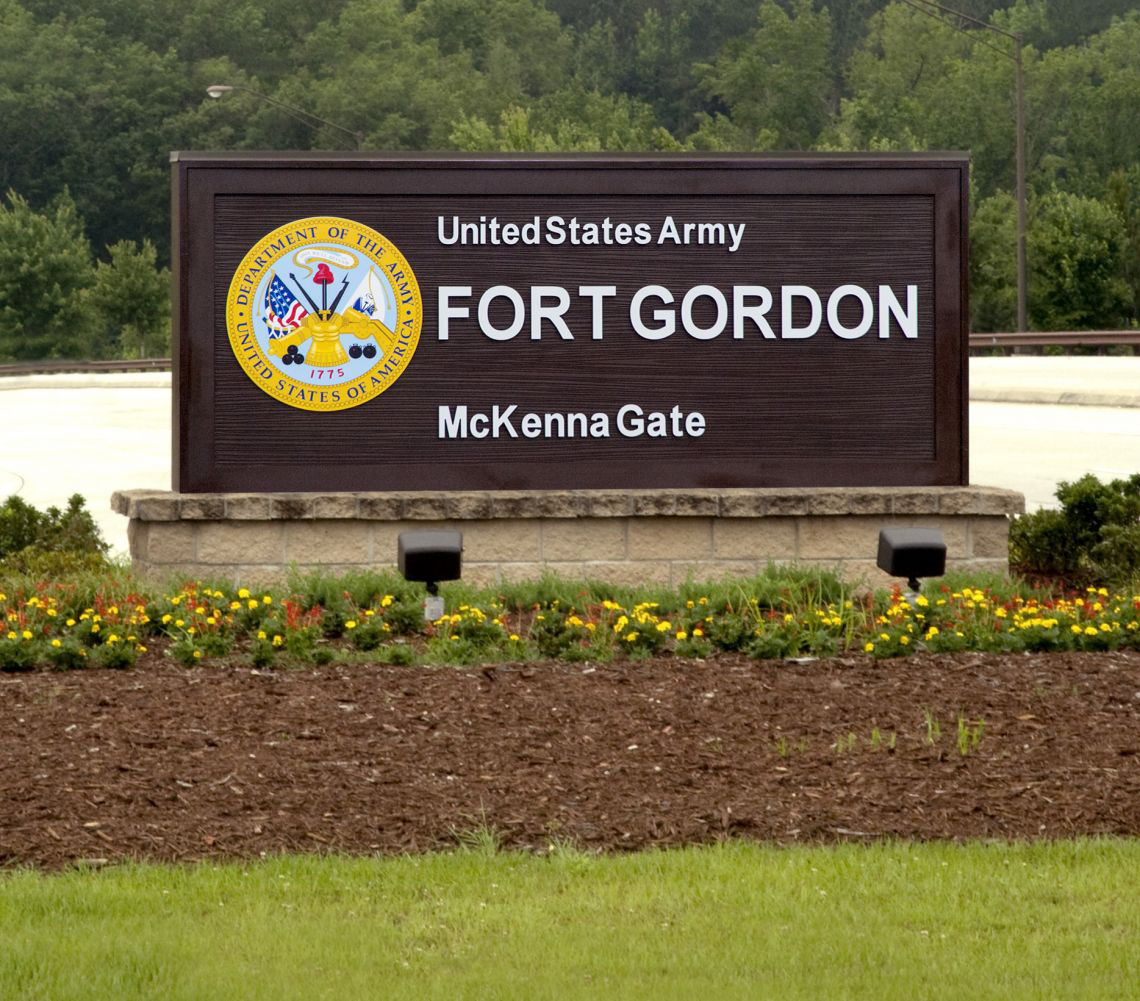 Fort Gordon, Georgia, August 2021- SupportOurTroops.Org was privileged to provide at no cost, including delivery, $196,784.64 of requested PPE to the servicemembers at Fort Gordon, Georgia. 44,928 8 oz. plastic bottles of gel hand sanitizer were delivered by the SOT Team to the base for servicemembers. A full tractor-trailer load of yellow ribbon troop support.
Read more: Fort Gordon Receives $196,784.64 of Free PPE from SupportOurTroops.Org!
Details

Hits: 468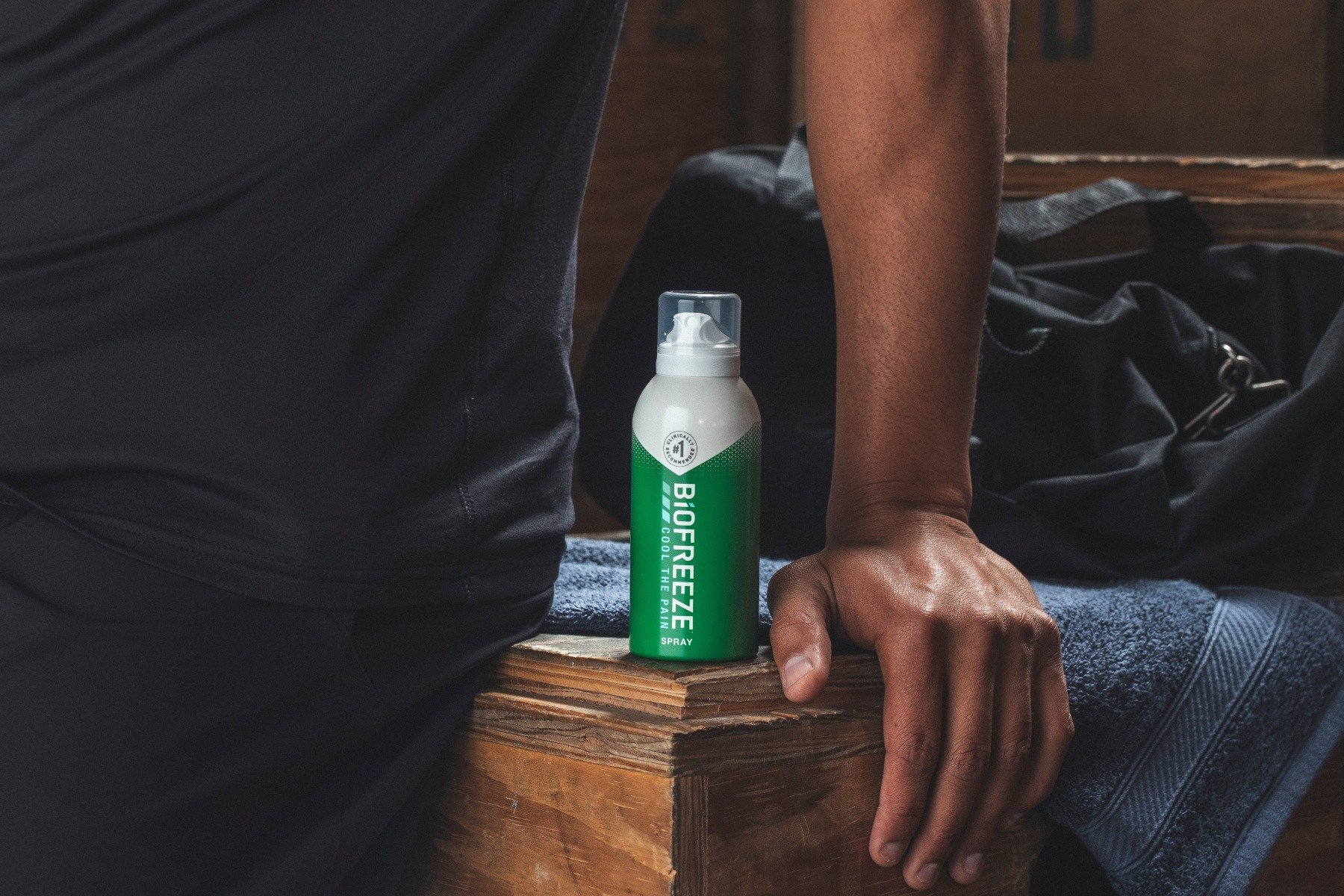 Fort Hood, Texas, 2021 - SupportOurTroops.Org was privileged to provide at no cost, including delivery, $39,534 of Biofreeze® Pain Relief Muscle Balm 3 oz gel tubes to the active duty military servicemembers at Fort Hood, Texas. 3,300 tubes! The same great stuff we put into care packages the go to deployed troops all around the globe. Is this a great country or what?
Fort Hood is the Army's foremost installation training and deploying heavy forces. It is the only post in the United States capable of stationing and training two Armored Divisions from its 214,968 acre installation.
From the Donor-Manufacturer
Biofreeze® is Alternate Pain Management - Your First Line of Defense Against Musculoskeletal Pain.
With the rising abuse of opioids as well as the risks and side effects of pain medication, many people are searching for non-pharmacological solutions to address their acute and chronic pain.
Learn more at performancehealthacademy.com
Subcategories