Details

Hits: 685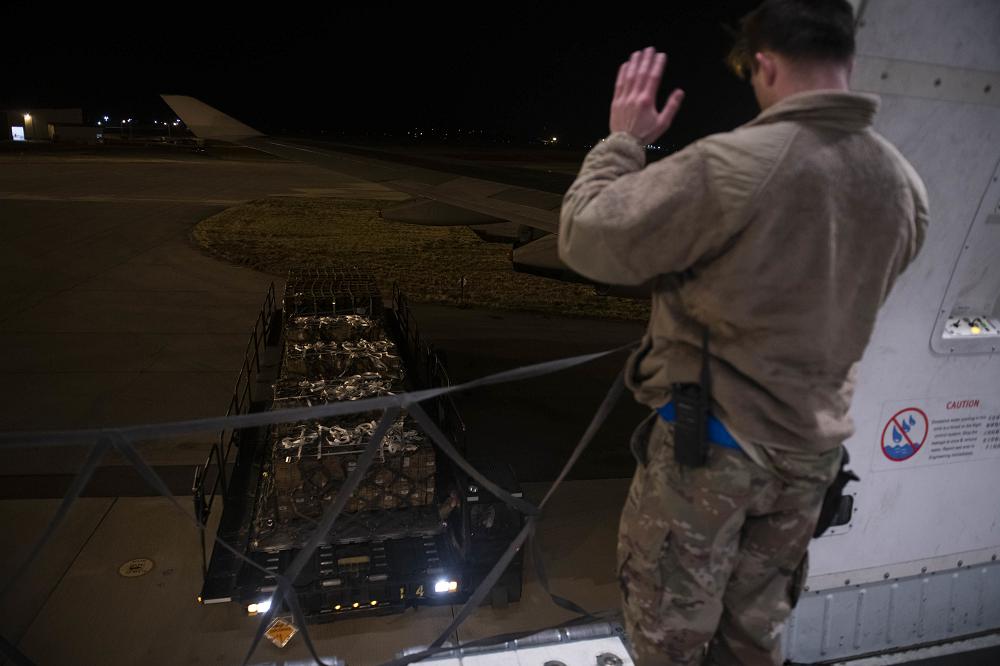 Dover AFB, Jan 24, 2022 - Airmen from the 436th Aerial Port Squadron at Dover Air Force Base, Del., prepare to load security assistance materiel onto a military aircraft, Jan. 24, 2022.
Read more: TROOPS REPOSITION & SECURITY ASSISTANCE HEADS TO UKRAINE
Details

Hits: 701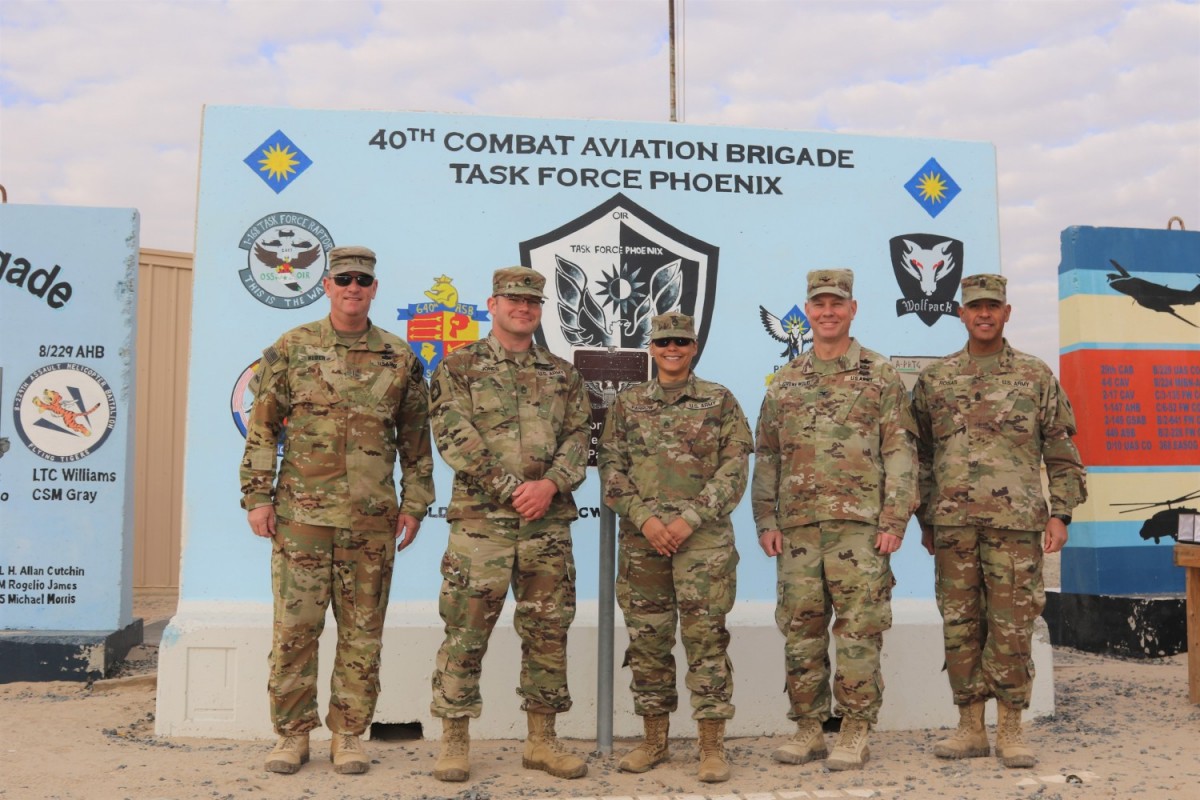 CAMP BUEHRING, Kuwait —January 9, 2022— By Maj. Jason Sweeney — With the casing of the 40th Combat Aviation Brigade's red and blue colors, Task Force Phoenix's nine-month mission in the Middle East formally came to an end.
Read more: Mission complete. Task Force Phoenix heads home after 9-month mission in the Middle East
Details

Hits: 816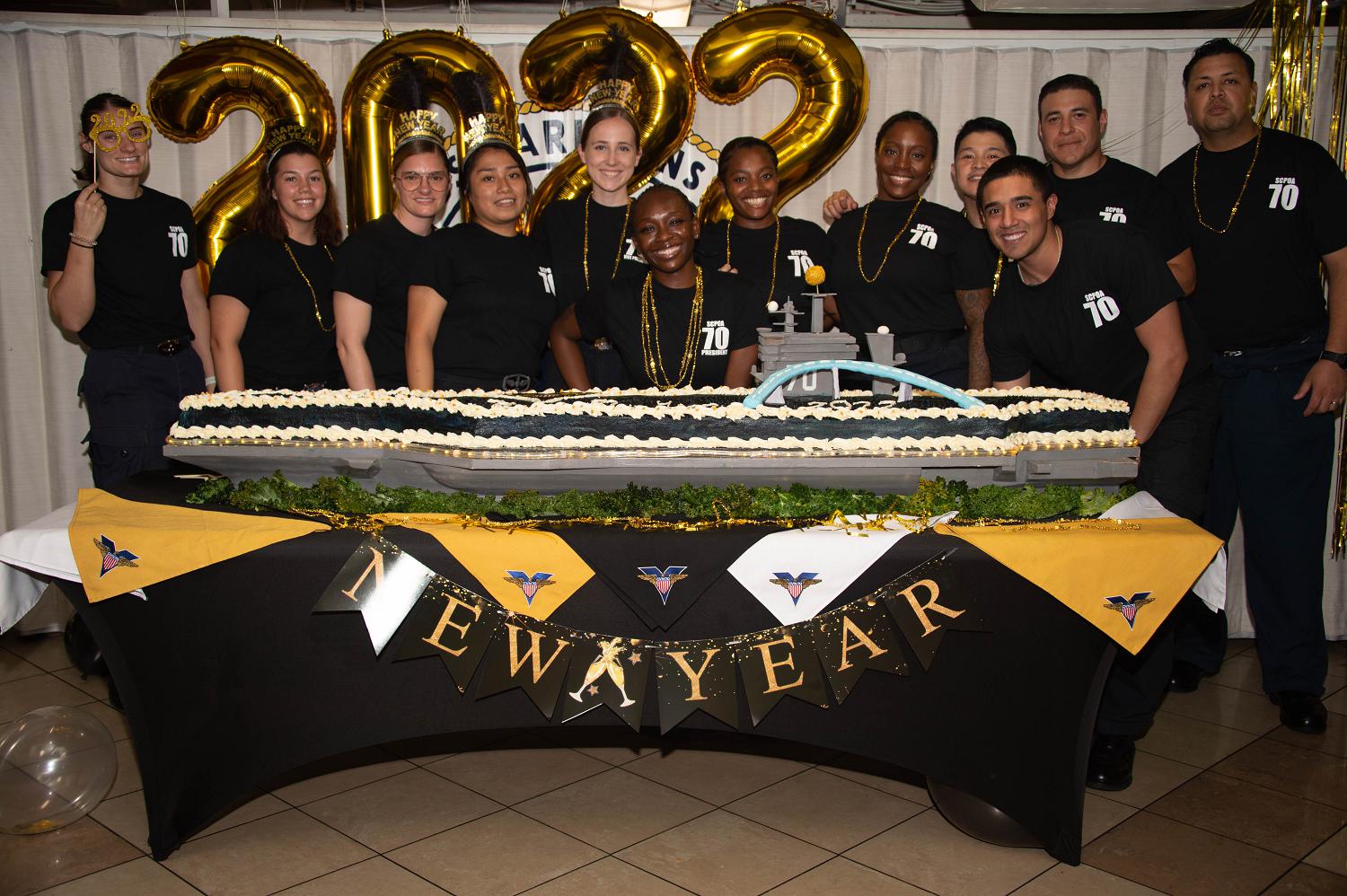 PHILIPPINE SEA (Dec. 31, 2021) - Sailors assigned to Nimitz-class aircraft carrier USS Carl Vinson (CVN 70), pose next to a cake in the mess decks during a New Year's Eve celebration, Dec. 31, 2021. Carl Vinson Carrier Strike Group is on a scheduled deployment in the U.S. 7th Fleet area of operations to enhance interoperability through alliances and partnerships while serving as a ready-response force in support of a free and open Indo-Pacific region. Photo by Seaman Leon Vonguyen . Your donations for yellow ribbon care package troop support boosts the morale of active duty deployed service members like these worldwide.
Details

Hits: 567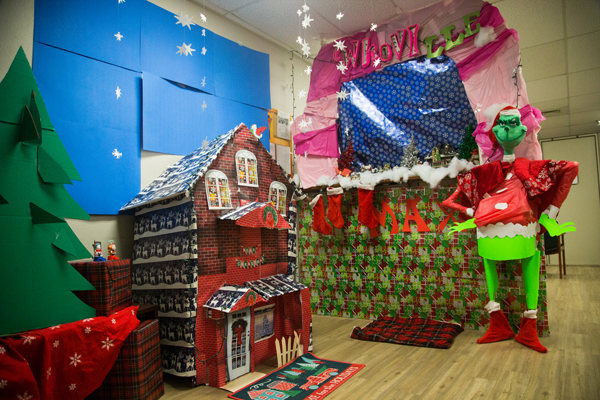 YUMA, AZ, Dec 23, 2021 - Decorations with a Grinch theme are placed in the outbound section in the Installation Personnel Administration Center (IPAC) at Marine Corps Air Station Yuma, Arizona, Dec. 23, 2021. The IPAC Christmas party had activities such as a white elephant gift exchange, ugly sweater and a best decorated section competition. Photo by Lance Cpl. Gabrielle Sanders
Details

Hits: 503
Joint Base San Antonio-Lackland, De. 16, 2021 - U.S. Air Force members from the Band of the West perform Christmas music, Dec. 16, 2021, at Joint Base San Antonio-Lackland, Texas. The event included a variety of holiday songs to spread holiday cheer. The band provides hundreds of performances to military and civilian audiences throughout the year. The musicians consisted of Master Sgt. Jennifer Kost on oboe; Tech. Sgt. Melissa Rocha on flute; Staff Sgt. Nichol Zettlemoyer on bassoon; Senior Airman Jessica Hughes on clarinet; and Airman 1st Class Corey Simmel on French horn. Photo by Sarayuth Pinthong
Details

Hits: 999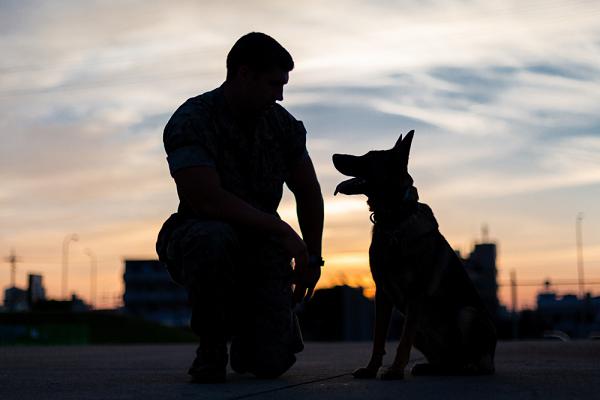 US, Afghanistan, December 7, 2021 - Your SOT team has today embarked on its part in saving the remaining military working dogs that were left behind in Afghanistan. No dog left behind! Like a lot of what we do, not a lot can be said about how we're getting it done, but suffice it to say you can be proud that through some very intricate and artful connections with several groups and individuals the mission is well underway and we hope to pass along some positive news later in the holiday season or shortly thereafter. Every dog has his day and these are definitely the days of the dogs. Ever forward!
Subcategories