Details

Hits: 526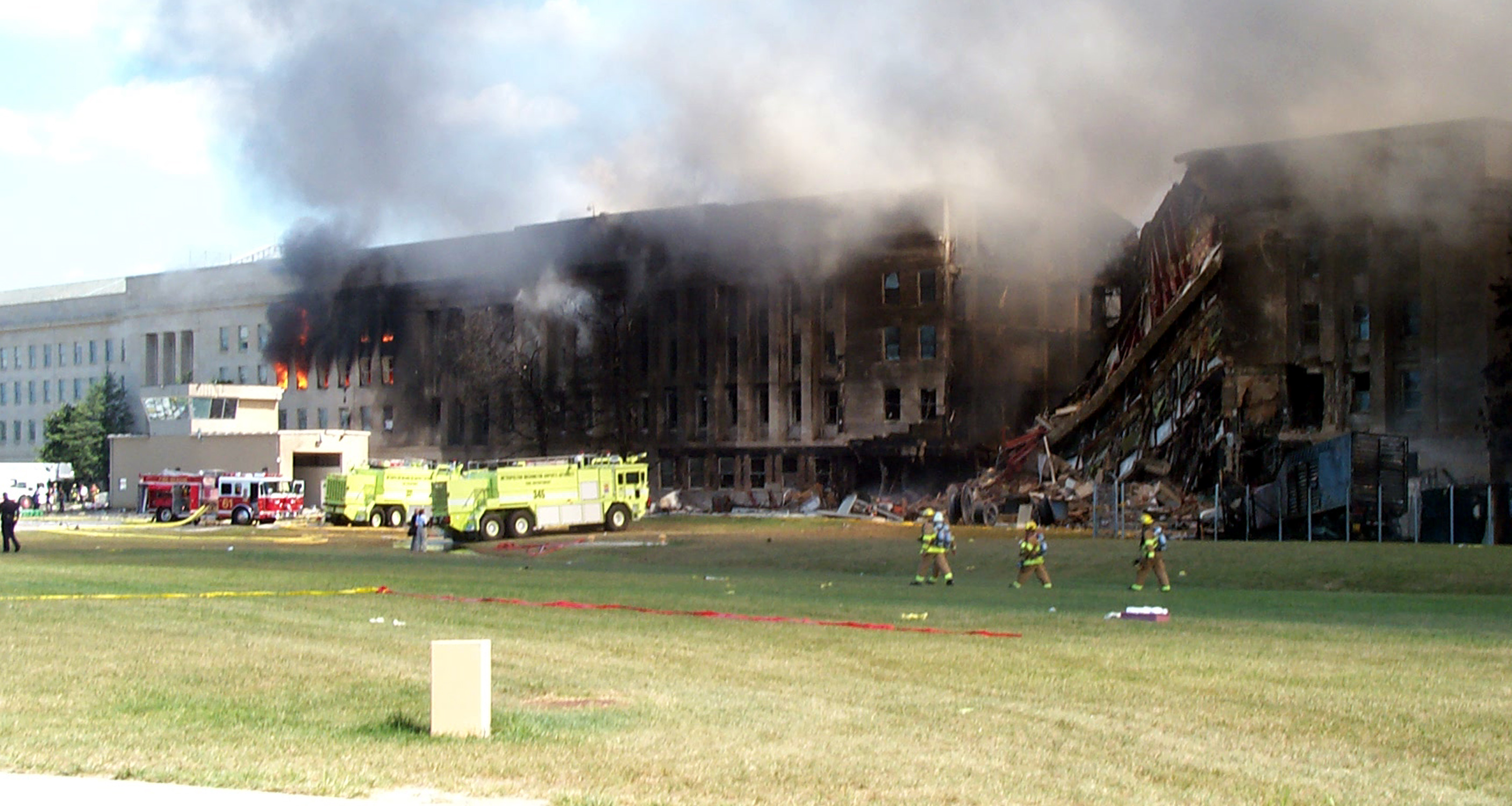 When American Airlines Flight 77 crashed into the Pentagon at approximately 9:37 a.m. on Sept. 11, 2001, Cassandra Johnson said she had barely noticed.
Johnson now serves as the associate deputy general counsel for the Office of the Army General Counsel. In 2001, she worked as a civilian within the Defense Department's legal community as well. On the morning of Sept. 11, she was headed into a 9 a.m. meeting and her office's secretary let her and others know that an aircraft had hit one of the towers at the World Trade Center in New York City.
Read more: 9/11 Pentagon Survivors Talk With High School, College Students About Experience
Details

Hits: 503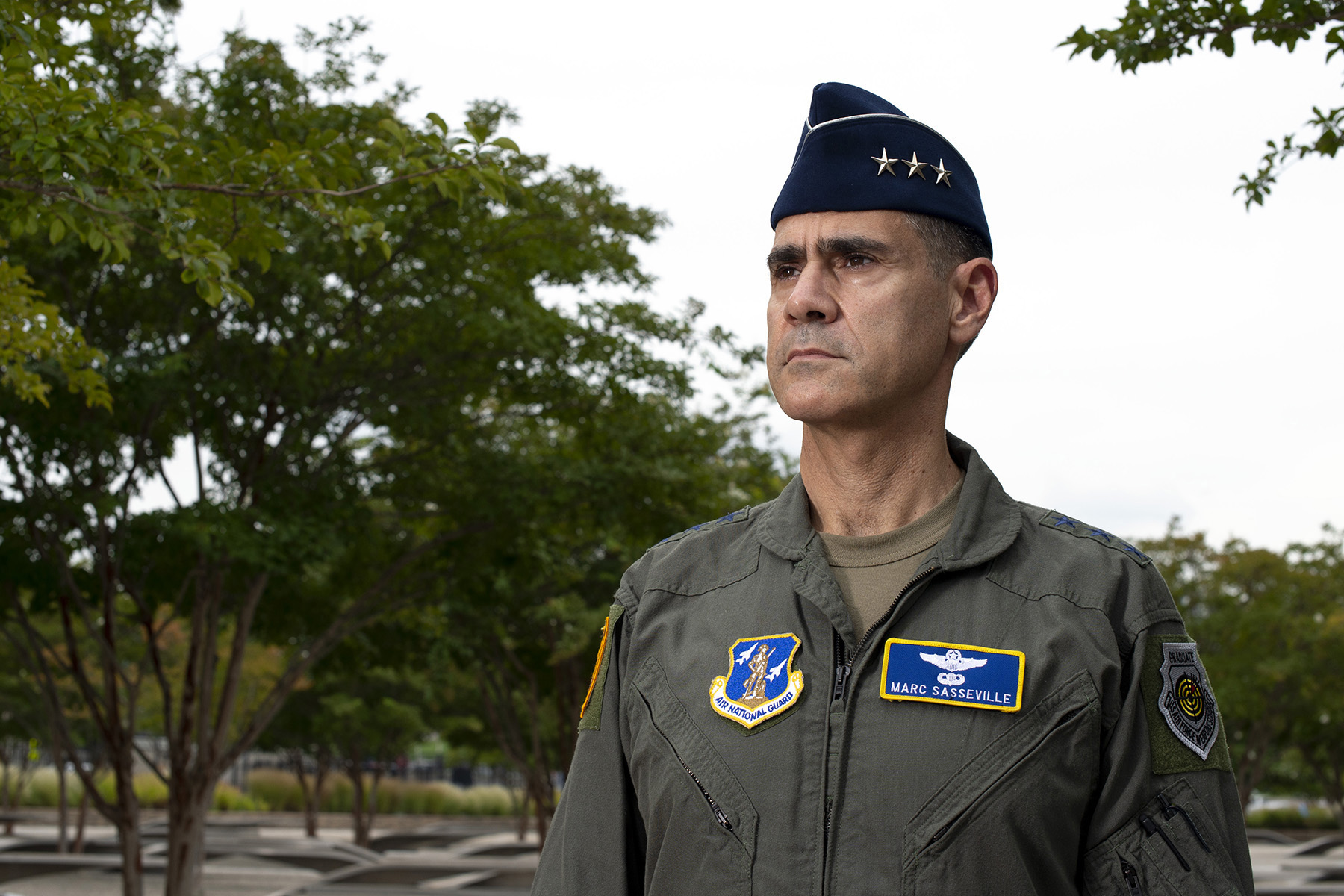 Two decades ago, Air Force Lt. Gen. Marc H. Sasseville, now the vice chief of the National Guard Bureau, was a lieutenant colonel with the D.C. Air National Guard. When aircraft hit the World Trade Center towers in New York City and the Pentagon in Washington, the nation went on alert — and so did he.
"As a military pilot, I had a couple thoughts," he said. "Short term, [we] need to get in the air — we're under attack. All I could think about was Pearl Harbor, to December 7, 1941, and showing some kind of ability to respond. We didn't know what was behind these initial hits on America. There could have been multiple waves."
Read more: Guard Pilot Who Flew Over D.C. Following 9/11 Likened Attacks to Modern-Day Pearl Harbor
Details

Hits: 518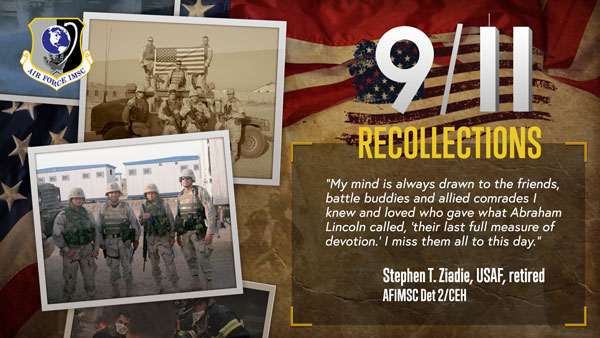 By Stephen T. Ziadie − August 31, 2021
JOINT BASE PEARL HARBOR-HICKAM, Hawaii – I took delivery of my overseas household goods shipment Sept. 10, 2001. The next day, Sept. 11, was my first full day in the office at my new assignment at Seymour Johnson AFB, North Carolina.
It was also our squadron physical training day. We completed a grueling round of strength exercises capped off with a two-mile run and the two-minute shower, change into battle dress uniforms, and then back to the squadron drill.
Details

Hits: 506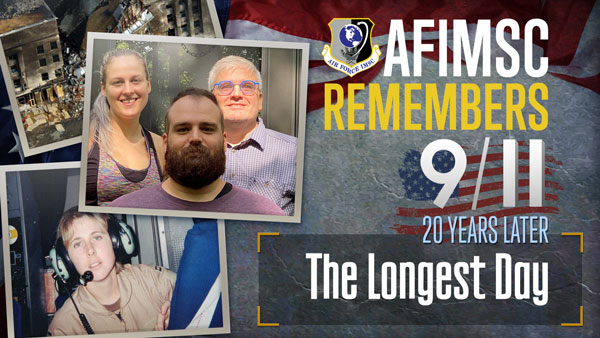 By Stephen T. Ziadie - August 31, 2021
JOINT BASE SAN ANTONIO-LACKLAND, Texas – For years after the Sept. 11, 2001, terrorist attacks, Linda Alcala wouldn't use the restroom at the Pentagon without formulating a plan.
"What should I do if the alarm goes off? Where's the nearest exit? How quickly can I get to my gas mask?" she would ask herself.
In 2001, Alcala was an accounting office manager at Bolling Air Force Base in Washington, D.C. She was printing reports ahead of her scheduled meeting at the Pentagon the morning of Sept. 11. A paper jam delayed her enough that she missed her bus to the meeting.
Had she been a passenger on the bus, she would have been dropped off minutes before flight 77 crashed into the west side of the Pentagon near the escalator to her fourth-floor meeting.
After the plane hit the Pentagon, Alcala spent the next several hours sheltered in a bathroom, desperately trying to reach her son and other family members to let them know she was safe at Bolling, and not at the Pentagon.
Details

Hits: 711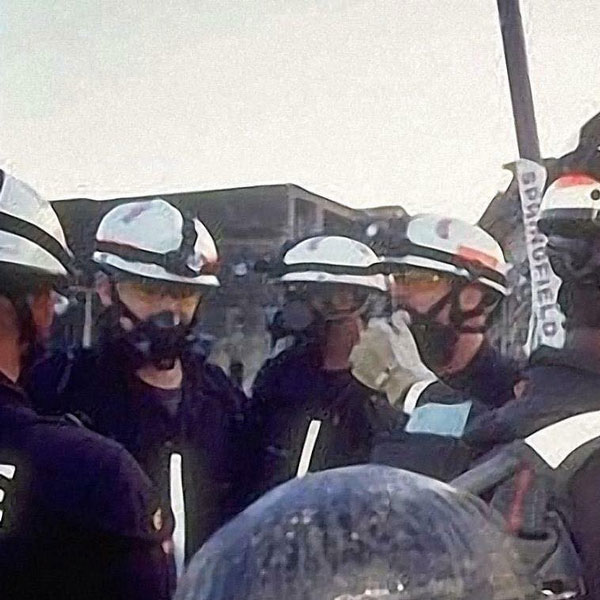 By Thomas Brading - September 2, 2021 − FORT BELVOIR, Va. — Two decades ago as the nation reeled from the terrorist attacks on Sept. 11, 2001, a unique team of search and rescue Soldiers put their training to work at the Pentagon when they were needed the most.
The effects of that Tuesday morning left a lasting legacy on the Army's Military District of Washington Engineer Company. Years later, the unit was renamed the 911th Technical Rescue Engineer Company for its efforts that day.
Read more: 20 years later: Search and rescue Soldiers reflect on 9/11
Details

Hits: 440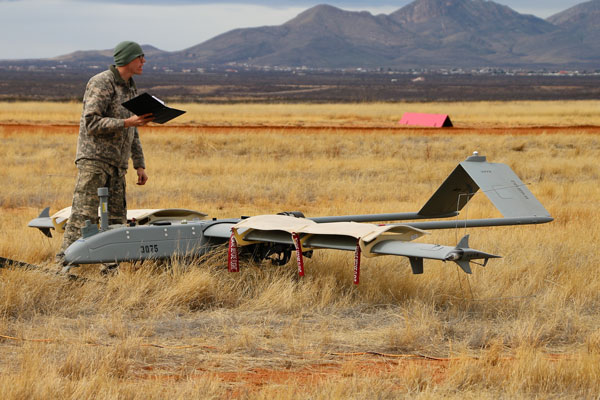 Fort Huachuca, Arizona, 2021- SupportOurTroops.Org was privileged to provide at no cost, including delivery, $338,000 of requested PPE to the active duty servicemembers at Fort Huachuca, Arizona. 61,152 8 oz. plastic bottles of gel hand sanitizer were delivered by the SOT Team to the base for servicemembers and families. A full tractor-trailer load of care package goods.
Read more: Fort Huachuca Receives $338,000 of Free PPE from SupportOurTroops.Org
Subcategories