Details

Hits: 1202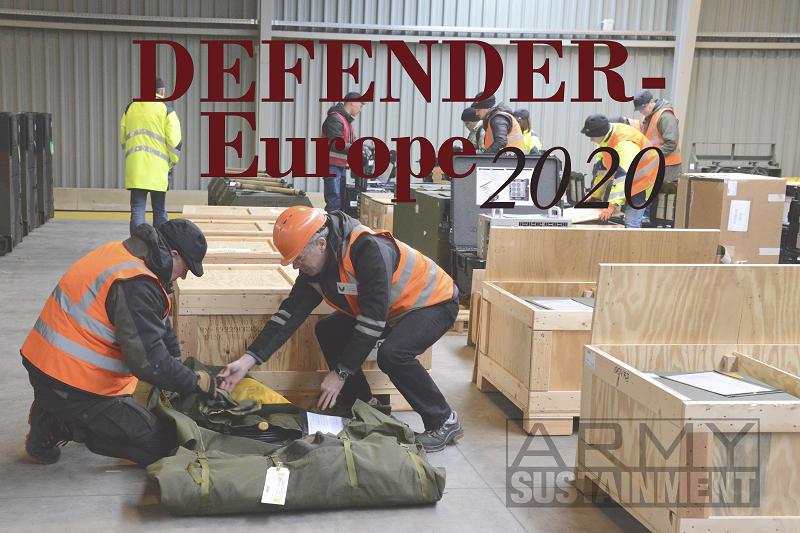 Workers with 405th Army Field Support Battalion prepare safety equipment for turn-in to 504th Composite Supply Company, 553rd Combat Sustainable Support Battalion, from Fort Hood, Texas Feb. 27, 2020, at Army Prepositioned Stock Site-2 Zutendaal. The 504th CSC deployed to Poland in support of DEFENDER-Europe 20. (photo by Henri Cambier)
A key objective for the inaugural DEFENDER-Europe 2020 exercise (DEF-EUR 20) was the issue, use, and turn-in of Army prepositioned stock (APS) equipment as part of exercising dynamic force employment of a combat-credible force. In this capacity, Europe-based APS-2 builds rapid power projection in theater and operationalizes the U.S. National Defense Strategy. Army Doctrine Publication 4-0, Sustainment, makes clear the value of geographically dispersed APS sites: they are essential to timely support to national military and defense strategies in areas of national interest and treaty obligations, while significantly reducing strategic lift requirements and bypassing congested nodes.
Read more: DEFENDER-Europe 2020 | Army Prepositioned Stock-2 Enables Dynamic Force Employment in Europe
Details

Hits: 781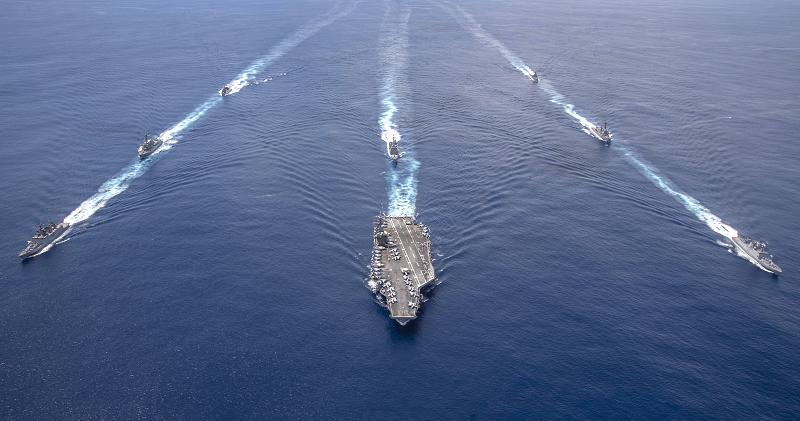 200720-N-MY642-0207INDIAN OCEAN (July 20, 2020) The Nimitz Carrier Strike Group, consisting of flagship USS Nimitz (CVN 68), Ticonderoga-class guided missile cruiser USS Princeton (CG 59) and Arleigh Burke-class guided missile destroyers USS Sterett (DDG 104) and USS Ralph Johnson (DDG 114), along with Indian Navy ships Rana, Sahyadri, Shivalik and Kamorta, steam in formation during a cooperative deployment in the Indian Ocean July 20. (U.S. Navy photo by Mass Communication Specialist 2nd Class Donald R. White, Jr.)
INDIAN OCEAN (NNS) July 20, 2020 -- The Nimitz Carrier Strike Group, consisting of flagship USS Nimitz (CVN 68), Ticonderoga-class guided missile cruiser USS Princeton (CG 59) and Arleigh Burke-class guided missile destroyers USS Sterett (DDG 104) and USS Ralph Johnson (DDG 114), participated in cooperative exercises with the Indian Navy in the Indian Ocean commencing July 20."It was a privilege to operate with the Indian Navy," said Rear Adm. Jim Kirk, commander, Nimitz Carrier Strike Group. "RADM Vatsayan, Flag Officer Commanding Eastern Fleet, leads a powerful and highly skilled Fleet. The opportunity to have the Nimitz Carrier Strike Group join with his Fleet for a series of exercises improved our interoperability and is a testimony to the flexibility of both our Navies."While operating together, the U.S. and Indian naval forces conducted high-end exercises designed to maximize training and interoperability, including air defense. Nimitz CSG's operations are designed to provide security throughout the region while building partnerships with friends and allies.Naval engagements such as these exercises improve the cooperation of U.S. and Indian maritime forces and contribute to both sides' ability to counter threats at sea, from piracy to violent extremism. These engagements also present opportunities to build upon the pre-existing strong relationship between the United States and India and allow both countries to learn from each other.Nimitz Carrier Strike Group is currently deployed to the Indian Ocean in support of a free and open Indo-Pacific.
By Carrier Strike Group 11 PAO
Distributed by permission of DOD.
Details

Hits: 778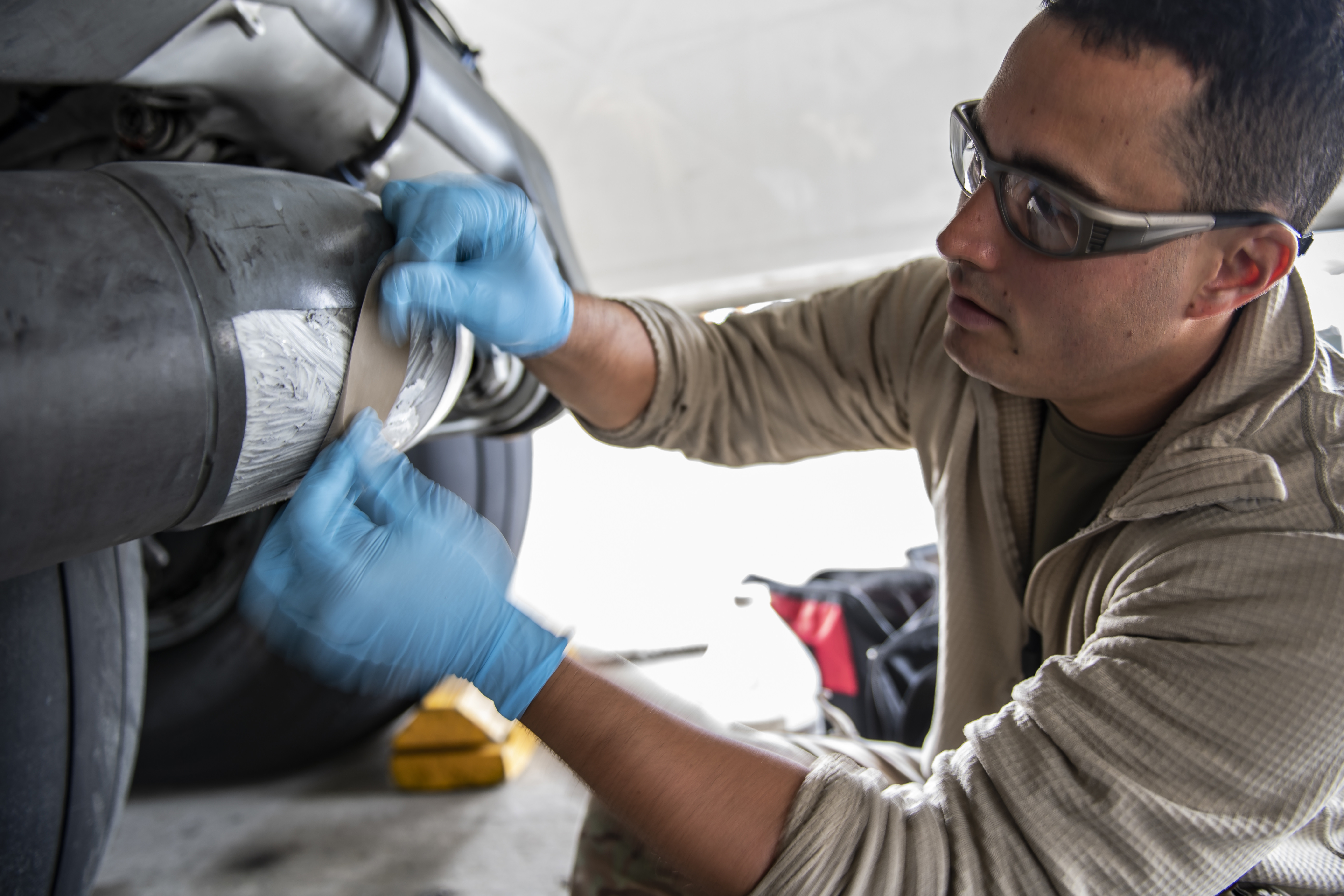 Staff Sgt. James Krobot, 911th Maintenance Squadron aircraft structural maintenance technician, sands down anti-chafing tape on a C-17 Globemaster III main landing gear assembly during a home station check inspection at the Pittsburgh International Airport Air Reserve Station, Pennsylvania, May 18, 2020. Airmen are performing the first ever HSC in Pittsburgh on the flightline due to the travel restrictions in place because of COVID-19 while the new hangar is still under contruction. (photo by Joshua J. Seybert)
One of the biggest lessons learned during the COVID-19 pandemic is that the supply chain is vulnerable to offshore suppliers, particularly adversaries such as China, a senior Pentagon official said.
Read more: Pandemic Revealed Supply Chain Vulnerability, Pentagon Official Says
Details

Hits: 1033
The Fourth of July celebrates our independence, which was secured for us by our soldiers in the Continental Army, and protected by our Armed Forces ever since. We have asked them to defend it from Fascist, Marxist, and Communist aggression. Are we good stewards of their sacrifices? Do we keep our national house in proper order? Or are we to be infiltrated and destroyed from within while they are deployed protecting us? How might that happen? Watch and learn.
Video Rights. Creative Commons license: Public Domain.
Details

Hits: 1004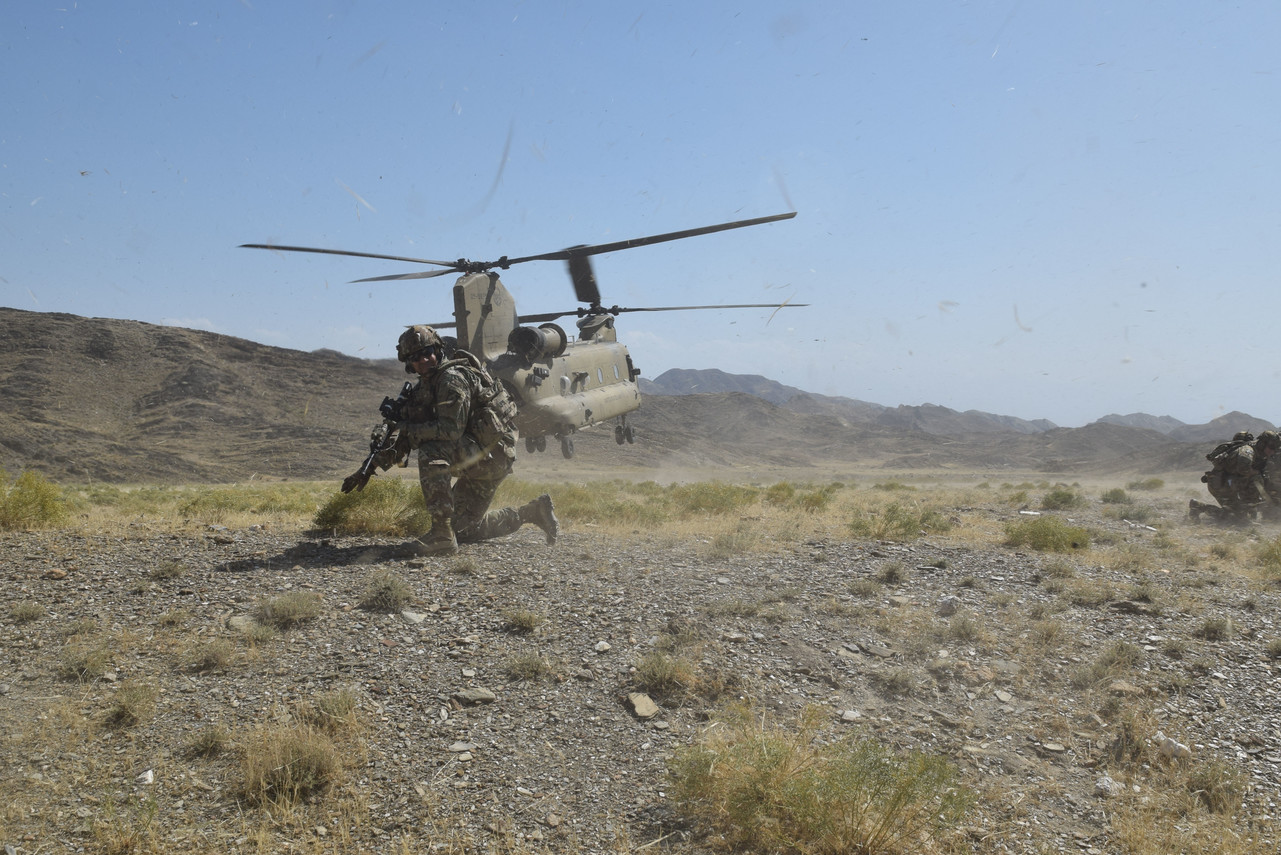 Advisors from the 2nd Security Force Assistance Brigade conducting advising during their 2019 deployment to Afghanistan.
The United States has a good track record of investigating and prosecuting the alleged criminal actions of its own service members, and the International Criminal Court should stay out of U.S. business, Defense Secretary Dr. Mark T. Esper said.
In 2017, the International Criminal Court announced its intention to investigate U.S. service members for alleged crimes related to missions in Afghanistan. The United States was not a party to the Rome Statute, which created the ICC.
Read more: Esper: We'll Handle Our Own Alleged War Criminals
Details

Hits: 1062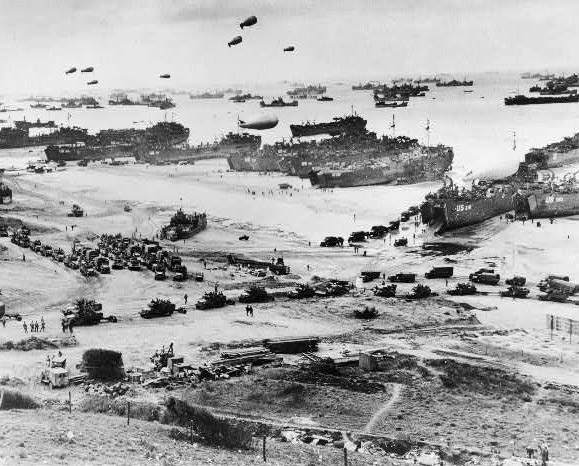 Bird's-eye view of landing craft, barrage balloons, and allied troops landing in Normandy, France on D-Day, 1944. Prints and Photographs Division, Library of Congress.
On the morning of June 6, 1944, Americans heard on their radios that over 100,000 thousand of our soldiers had landed on the beaches of northern France to set Europe free from Nazi control. This day marked the beginning of World War II, one of the bloodiest wars ever. Thousands of men died during the effort to get ashore and establish a beachhead. But enough soldiers struggled up onto the bluffs that, by nightfall, American and British forces had conquered a small area of Nazi-occupied France and could begin the push to set Europe free.
Subcategories