Details

Hits: 302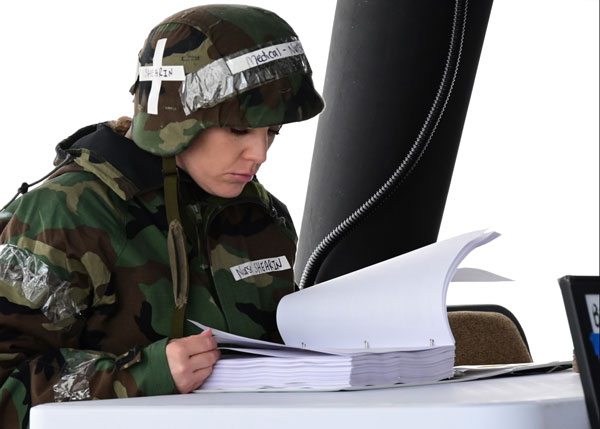 Berry Field Air Base, April 7, 2022 – U.S. Air Force 1st Lt. Rachel Shearin, a nurse with the 118th Medical Group, reads through a medical manual in a deployment situation April 7, 2022 at Berry Field Air National Guard Base, Nashville, Tennessee. Members from across the 118th Wing took part in the largest on-base readiness exercise in wing history April 5-9, to help prepare and train the wing for a near-peer conflict. Photo by Staff Sgt. Jordan Harwood
Details

Hits: 329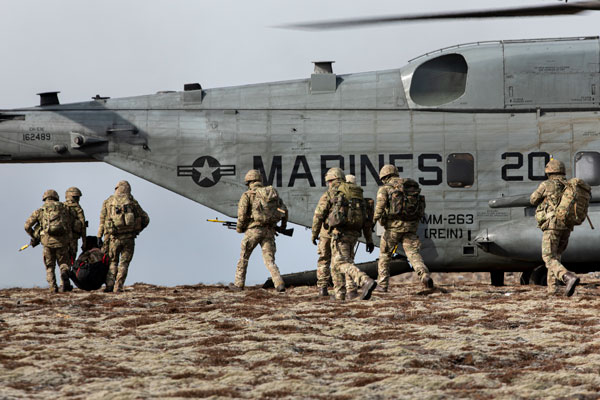 ICELAND, April 8, 2022 – Royal Marine Commandos assigned to M Company, 42 Commando Royal Marines board a U.S. Marine Corps CH-53E Super Stallion assigned the Aviation Combat Element, 22nd Marine Expeditionary Unit while participating in a tactical recovery of aircraft and personnel exercise during Northern Viking 2022 on Keflavik Airbase, Iceland, April 8, 2022. Northern Viking 22 strengthens interoperability and force readiness between the U.S., Iceland and Allied nations, enabling multi-domain command and control of joint and coalition forces in the defense of Iceland and Sea Lines of Communication in the Greenland, Iceland, United Kingdom (GIUK) gap. Photo by Cpl. Yvonna Guyette)
Details

Hits: 449
Marine Photographer Cpl. Yvonna Guyette captured members of the Aviation Combat Element, 22nd Marine Expeditionary Unit doing joint operations with one of England's most heralded special operations units, the 42 Commando (Pronounced Four Two Commando). This was a meeting of two of the worlds most advanced militaries to cooperate on maritime operations, just a day in the life for Marines assigned to such forward deployed forces.
Read more: For the 22nd Marine Expeditionary Unit, it is being there when you need them most.
Details

Hits: 230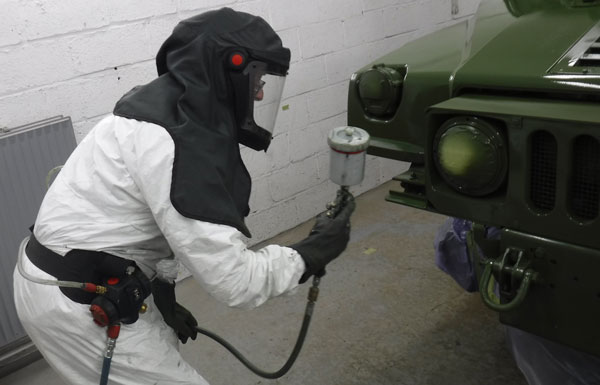 CHIEVRES, BELGIUM, April 6, 2022 - Joel Carpreau, an automotive mechanic paint and body shop specialist with Logistics Readiness Center Benelux, sprays a Humvee with a fresh coat of olive drab green paint. LRC Benelux is tasked with painting more than 150 tan colored tactical vehicles and equipment pieces olive drab green, all of which are assigned to Army Field Support Battalion-Benelux. Photo by Cameron Porter
Details

Hits: 483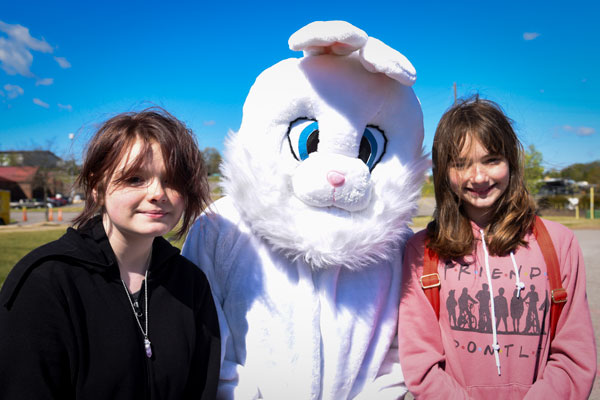 Sumpter Smith Joint Base, April 9, 2022 – Children participate in an Easter Egg Hunt celebrating the Month of the Military Child at Sumpter Smith Joint Air National Guard Base, April 9, 2022. April is the 35th Anniversary of The Month of the Military Child, which is part of the legacy of former Defense Secretary Caspar Weinberger, who established the Defense Department commemoration in 1986. Photo by Staff Sgt. Wesley Jones.
Details

Hits: 495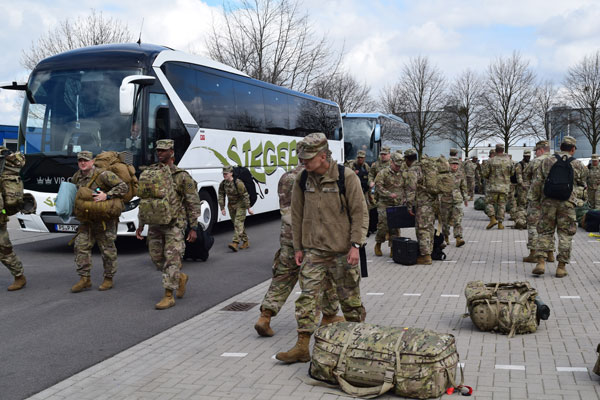 ZUTENDAAL, Belgium, March 30, 2022 - – Under fuel-powered lights on an otherwise dark airstrip, newly deployed Soldiers walked their personal equipment from buses to awaiting Bobtail truck tractors, preparing to haul empty trailers overnight.

The Soldiers, with the 96th Heavy Equipment Transportation Company, 49th Transportation Battalion, 13th Expeditionary Sustainment Command, deployed from Fort Hood, Texas, to sign for their transport vehicles at Zutendaal Army Depot in the Limburg region of Belgium to receive heavy equipment in Grafenwoehr, Germany.
Read more: IN A FIRST, SOLDIERS DRAW EQUIPMENT FROM ZUTENDAAL FOR REAL-WORLD MISSION
Subcategories