Details

Hits: 236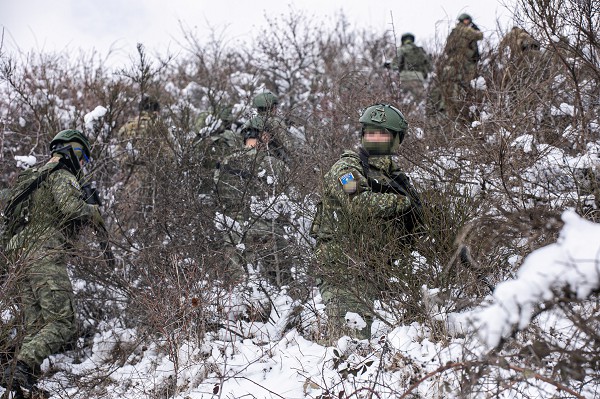 PRISTINA, KOSOVO, March 2022 - Members from Kosovo security forces pull security during a Bi-lateral training (BILAT) exercise with members from 10th Special Forces Group, in Pristina, Kosovo. The Kosovo bi-lateral training was conducted to strengthen relationships and increase interoperability between partner nations in the western Balkans. Photo by Sgt Stanford Toran.
Details

Hits: 120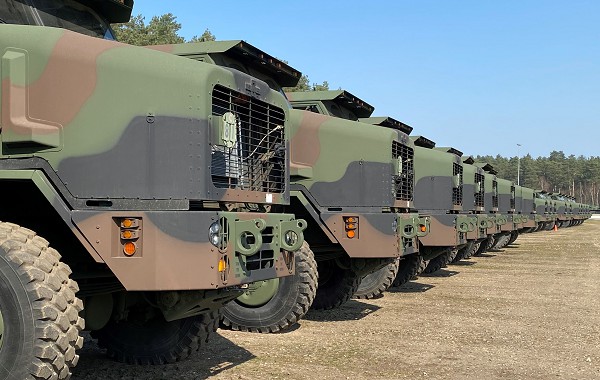 ZUTENDAAL, BELGIUM, March 29, 2022 - A long line of Army Prepositioned Stocks-2 Enhanced Heavy Equipment Transporters stand ready at APS-2 Zutendaal, Beligium. Army Field Support Battalion-Benelux's APS-2 site at Zutendaal has been tasked with preparing nearly 4,500 APS-2 vehicles and equipment pieces in to support U.S. Soldiers deployed to Europe, and 93 percent of that equipment is now ready for issue. In addition, over 200 APS-2 pieces were issued to elements of the XVIII Airborne Corps in February. Photo by Cameron Porter.
Details

Hits: 214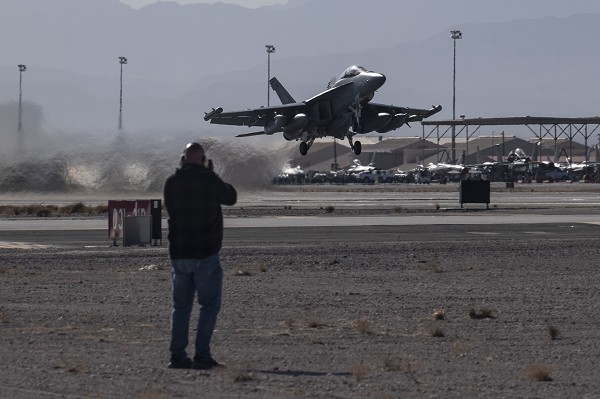 Whidbey Island, March 28, 2022 – Six U.S. Navy EA-18G Growler aircraft out of Naval Air Station Whidbey Island in Washington State are on their way to Europe and are expected to arrive today in Spangdahlem Air Base, Germany, Pentagon Press Secretary John F. Kirby said.
Read more: 6 NAVY 'GROWLER' JAMMING AIRCRAFT ARRIVE IN GERMANY FOR DETERRENCE
Details

Hits: 175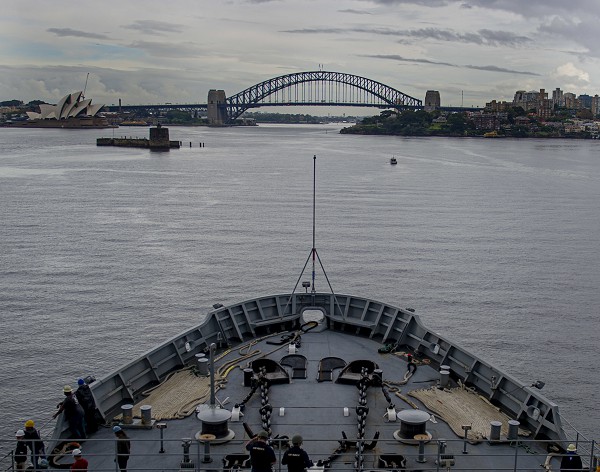 SYDNEY (March 27, 2022) – The Emory S. Land-class submarine tender USS Frank Cable (AS 40), arrives in Sydney for a scheduled port visit, March 27. Frank Cable is currently on patrol conducting expeditionary maintenance and logistics in support of national security in the U.S. 7th Fleet area of operations. Frank Cable s currently on patrol conducting expeditionary maintenance and logistics in support of national security in the U.S. 7th Fleet area of operations. Photo by Seaman Wendy Arauz.
Details

Hits: 267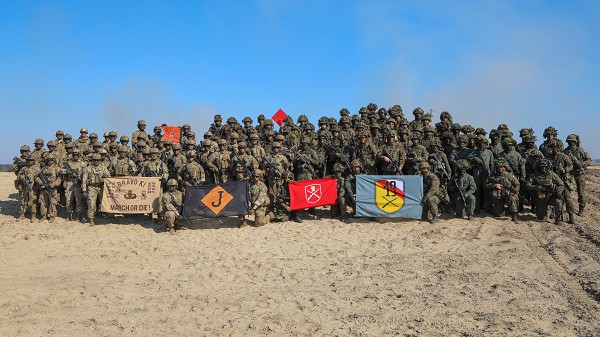 Poland, 2022- U.S. Army Paratroopers from 1st Battalion, 505th Parachute Infantry Regiment, 3rd Brigade Combat Team, 82nd Airborne Division and Polish Soldiers of the 18th Infantry Division and 19th Mechanized Brigade, pose for a group photo after the conclusion of a combined arms live fire exercise between their units in southeastern Poland, March 17. The 3rd Brigade Combat Team, 82nd Airborne Division is currently deployed in support of U.S. European Command to assure our Allies and deter any future aggression. Photo by Sgt. Garrett Ty Whitfield.
Details

Hits: 379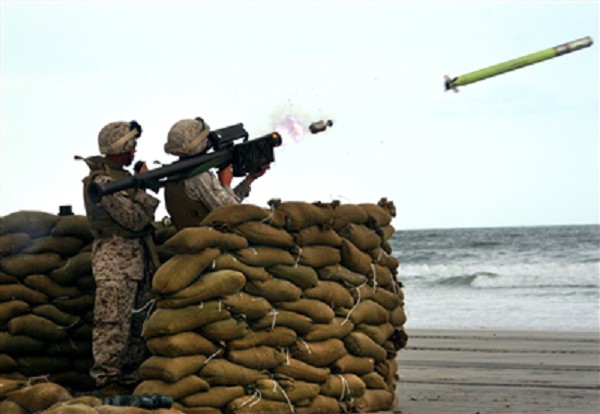 US, March 28, 2022 - The Stinger weapon system is a man-portable, shoulder-fired, infrared homing-guided/negative ultraviolet (UV) heat-seeking missile with modified proportional navigation. It requires no control from the gunner after firing. The system is equipped with an identification, friend or foe (IFF) subsystem, which aids the team in identifying friendly aircraft. Missile Round The missile round is composed of two major components: the fiberglass launch tube and the missile. Launch tube. The launch tube, which houses the missile, provides the main support for all other parts of the weapon round. Both ends of the launch tube are sealed with a breakable disk. The front infrared (IR) window is transparent to IR and UV radiation. Both the front and rear disks break when the missile is launched. The hinged sight assembly attached to the launch tube allows the gunner to sight the weapon, determine target range, super elevate, and hear the audible tones through the acquisition indicators. Missile. The Stinger missile consists of three sections: guidance, warhead, and propulsion sections.
Subcategories