Details

Hits: 281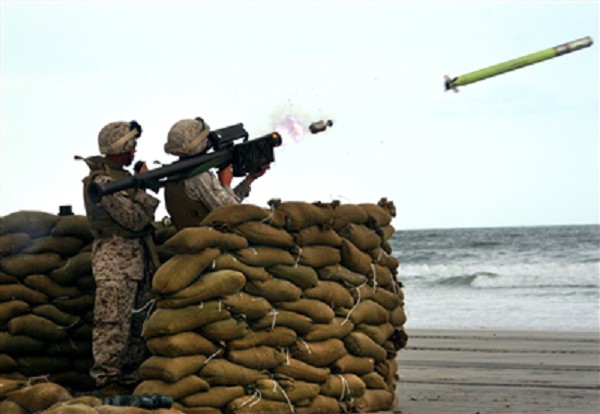 US, March 28, 2022 - The Stinger weapon system is a man-portable, shoulder-fired, infrared homing-guided/negative ultraviolet (UV) heat-seeking missile with modified proportional navigation. It requires no control from the gunner after firing. The system is equipped with an identification, friend or foe (IFF) subsystem, which aids the team in identifying friendly aircraft. Missile Round The missile round is composed of two major components: the fiberglass launch tube and the missile. Launch tube. The launch tube, which houses the missile, provides the main support for all other parts of the weapon round. Both ends of the launch tube are sealed with a breakable disk. The front infrared (IR) window is transparent to IR and UV radiation. Both the front and rear disks break when the missile is launched. The hinged sight assembly attached to the launch tube allows the gunner to sight the weapon, determine target range, super elevate, and hear the audible tones through the acquisition indicators. Missile. The Stinger missile consists of three sections: guidance, warhead, and propulsion sections.
Details

Hits: 144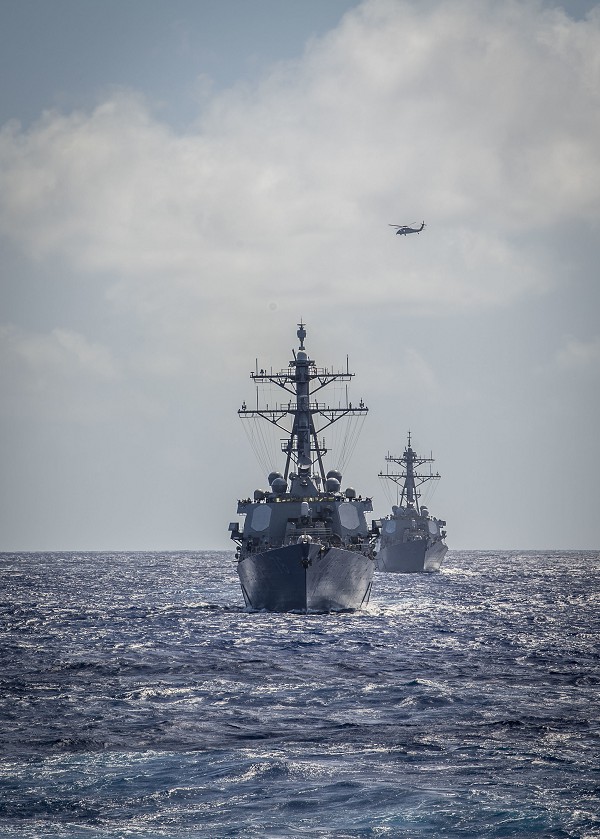 Philippine Sea, March 15, 2022 - The Arleigh Burke-class guided-missile destroyer USS Dewey (DDG 105) conducts routine operations with the USS Higgins (DDG 76), front, and USS Barry (DDG 52) underway in the U.S. 7th Fleet area of responsibility. Dewey is assigned to Destroyer Squadron (DESRON) 15 and is underway supporting a free and open Indo-Pacific. CTF 71/DESRON 15 is the Navy's largest forward-deployed DESRON and the U.S. 7th Fleet's principal surface force. Photo by Petty Officer 1st Class Benjamin Lewis
Details

Hits: 194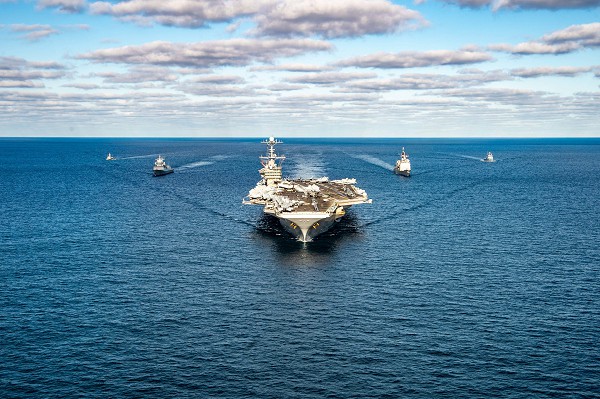 MEDITERRANEAN, IONIAN SEA March 18, 2022 Naval forces from France, Italy and the U.S. conducted tri-carrier operations in the Ionian Sea, Mar. 17, in direct support of NATO security operations. The Harry S. Truman Carrier Strike Group (HSTCSG) integrated with the French carrier FS Charles de Gaulle's (R 91) Task Force 473 and ITS Italian carrier Cavour (C-550) to further enhance interoperability. Elements of the French, Italian and U.S. maritime forces routinely operate together, fostering a cooperative approach toward regional security and stability. This was an opportunity to bring together three strategic allies to strengthen the combined capabilities with NATO and other allied countries. "We are plugged in very closely with our NATO partners who bring tremendous capacity in ships and aircraft. The interoperability we build by doing these exercises ensures maximum capability of our combined maritime forces," said Rear Adm. Curt Renshaw, commander, Carrier Strike Group 8.
Read more: IONIAN SEA, MEDITERRANEAN, BLACK SEA, RUSSIAN PLANS
Details

Hits: 208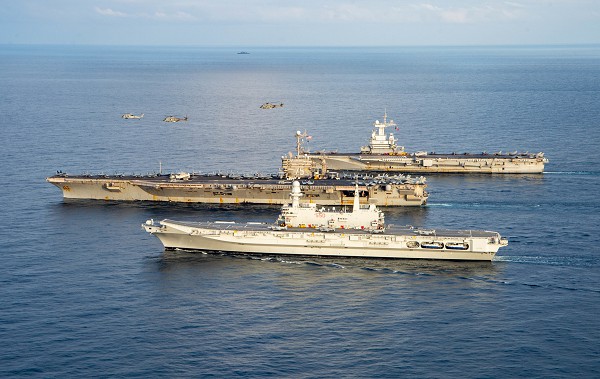 Mediterranean, Ionian Sea, March 17, 2022 - From SOT: Ukraine sits atop the Black Sea, and the Mediterranean lies next to the south through the Bosporus Strait that passes through Istanbul in Turkey. Russia seeks to position itself as the dominant influencer in the Mediterranean and Middle East by its annexation of Crimea, war on Ukraine, and conquest of the Ukrainian port cities of Mariupol and Odesa. If successful, the security and dependability of that Mediterranean access will be wholly dependent on the Bosporus Strait. Logically, Putin and Russia will need to secure total control over that geographic to guarantee this.
Read more: THE IONIAN, THE MEDITERRANEAN, THE BLACK SEA, AND RUSSIA
Details

Hits: 142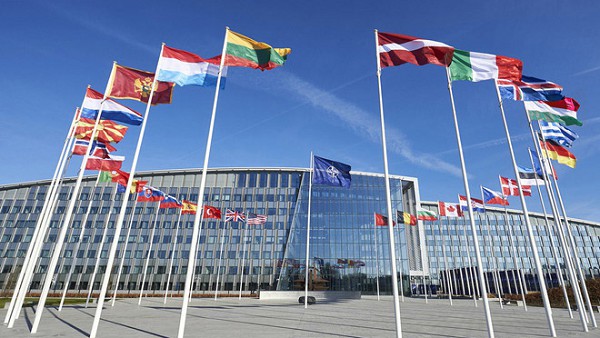 U.S. March 16, 2022 - Russia's unprovoked attack on Ukraine has changed the security environment, and the North Atlantic Alliance will change, too, NATO Secretary General Jens Stoltenberg said at the conclusion of a meeting of alliance defense ministers in Brussels. Secretary of Defense Lloyd J. Austin III attended the meeting for the United States. While Vladimir Putin's "war of choice" will force new strategies for the 30 NATO countries, they will reinforce the alliance's bedrock assumption of collective defense: An attack on one, is an attack on all. The defense ministers agreed that immediate aid to Ukraine was necessary, and also looked at the steps the alliance has taken to defend NATO countries at risk. "Moscow should be in no doubt: NATO will not tolerate any attack on allied sovereignty or territorial integrity," Stoltenberg said during a press conference.
Read more: NATO DEFENSE MINISTERS URGE CHANGES TO ALLIANCE COLLECTIVE DEFENSE
Details

Hits: 187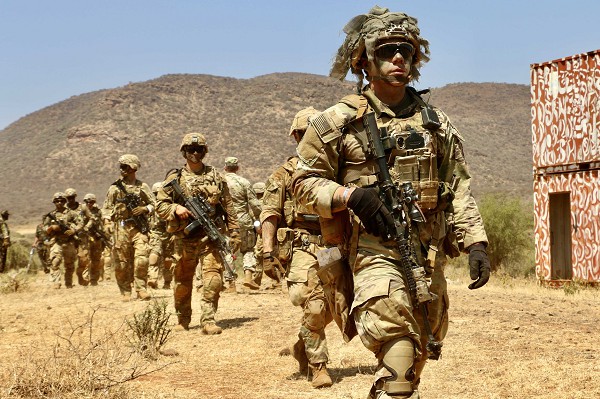 U.S., March 17, 2022 - The Chinese are activity seeking a military naval base in Africa on the Atlantic coast, which would threaten U.S. national security, Army Gen. Stephen J. Townsend, commander of U.S. Africa Command said. The photo shows U.S. soldiers from 1st Battalion, 503rd Infantry Regiment, 173rd Airborne Brigade, gather on the objective site after executing a bilateral exercise with Kenyan soldiers in Kenya during Exercise Justified Accord, March 14, 2022. Photo by Army Capt. Abigail Hammock. Townsend and other Defense Department officials testified today at a House Armed Services Committee hearing on national security challenges and U.S. military activities in the Middle East and Africa. "The thing I think I'm most worried about is this military base on the Atlantic coast, and where they have the most traction for that today is in Equatorial Guinea," Townsend said. They've also been seeking other ports on the West Africa coastline, but they've made the most progress in Equatorial Guinea, he said. In response, the U.S. has recently sent an interagency delegation to that country to discuss U.S. security concerns, he said. "As a first priority, we need to prevent or deter a Chinese space on the Atlantic coast of Africa," he said, mentioning that he would discuss with lawmakers more details of those national security concerns in closed session.
Subcategories