Details

Hits: 722
The Fourth of July celebrates our independence, which was secured for us by our soldiers in the Continental Army, and protected by our Armed Forces ever since. We have asked them to defend it from Fascist, Marxist, and Communist aggression. Are we good stewards of their sacrifices? Do we keep our national house in proper order? Or are we to be infiltrated and destroyed from within while they are deployed protecting us? How might that happen? Watch and learn.
Video Rights. Creative Commons license: Public Domain.
Details

Hits: 770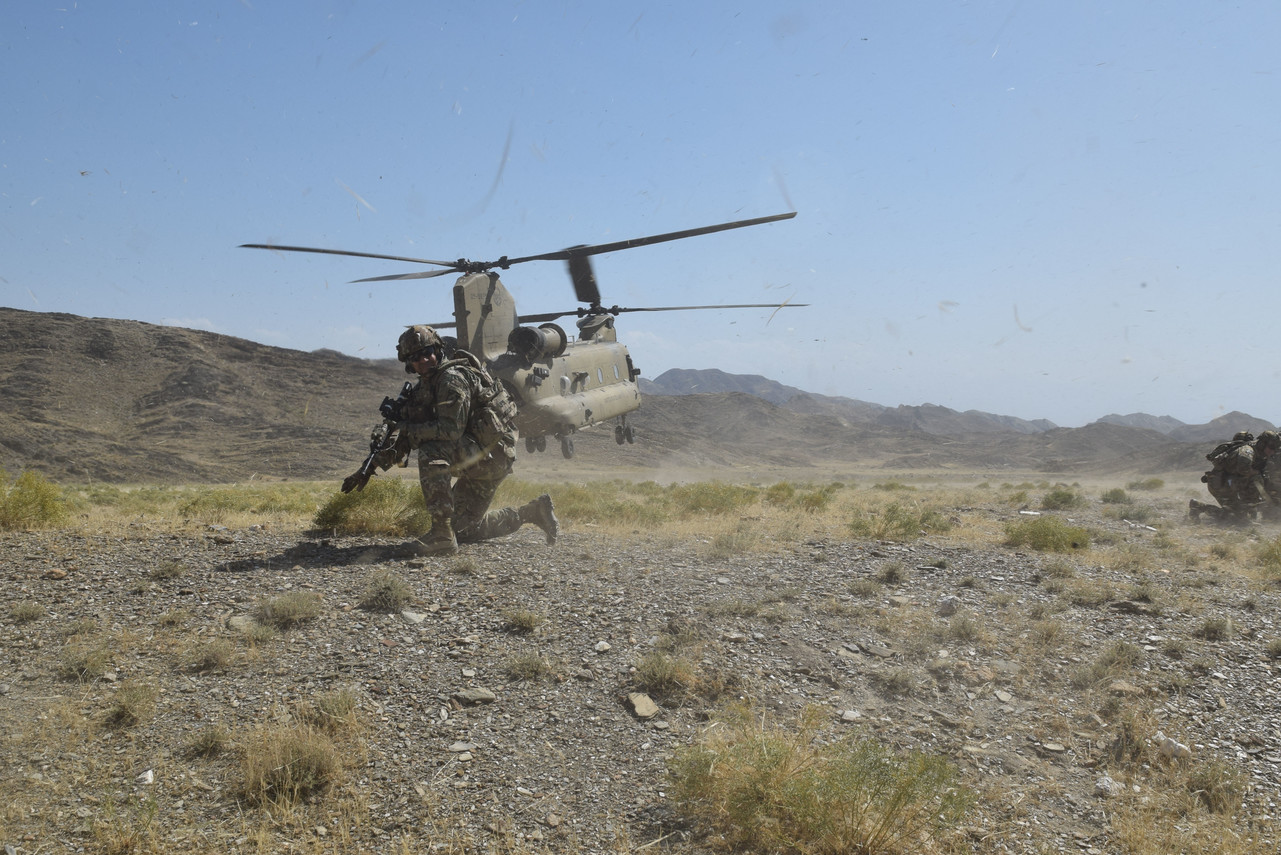 Advisors from the 2nd Security Force Assistance Brigade conducting advising during their 2019 deployment to Afghanistan.
The United States has a good track record of investigating and prosecuting the alleged criminal actions of its own service members, and the International Criminal Court should stay out of U.S. business, Defense Secretary Dr. Mark T. Esper said.
In 2017, the International Criminal Court announced its intention to investigate U.S. service members for alleged crimes related to missions in Afghanistan. The United States was not a party to the Rome Statute, which created the ICC.
Read more: Esper: We'll Handle Our Own Alleged War Criminals
Details

Hits: 565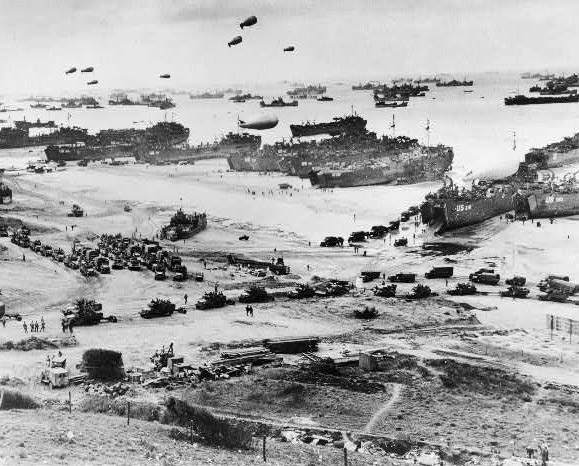 Bird's-eye view of landing craft, barrage balloons, and allied troops landing in Normandy, France on D-Day, 1944. Prints and Photographs Division, Library of Congress.
On the morning of June 6, 1944, Americans heard on their radios that over 100,000 thousand of our soldiers had landed on the beaches of northern France to set Europe free from Nazi control. This day marked the beginning of World War II, one of the bloodiest wars ever. Thousands of men died during the effort to get ashore and establish a beachhead. But enough soldiers struggled up onto the bluffs that, by nightfall, American and British forces had conquered a small area of Nazi-occupied France and could begin the push to set Europe free.
Details

Hits: 565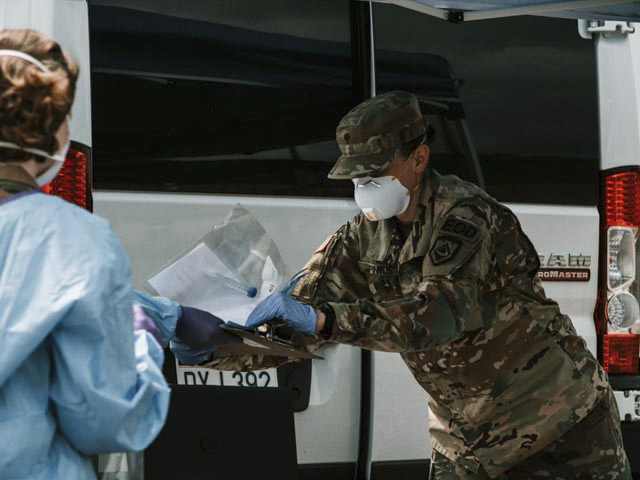 A West Virginia Army National Guard Soldiers assists with COVID-19 testing preparation June 1, 202, at the Mountaineer ChalleNGe Academy at Camp Dawson in Kingwood, W.Va. The Mountaineer ChalleNGe Academy was closed in March to in person classes due to the COVID-19 pandemic but WVNG and MCA staff developed plans to ensure cadets were afforded the opportunity to test and graduate. (U.S. Army National Guard photo by Sgt. Davis Roher)
KINGWOOD, W.Va. – As the COVID-19 pandemic continues to maintain its grip on the United States, the Mountaineer ChalleNGe Academy (MCA) has developed innovative ways to ensure at-risk youth can continue the course and, for some, earn their high school diploma.
West Virginia was one of the last states in the nation to announce its first case of COVID-19. As cases were reported and schools were shut down across the state, it was evident that the MCA would need to send its cohort of cadets home to finish their education.
Read more: Mountaineer ChalleNGe Academy stays on track despite virus
Details

Hits: 735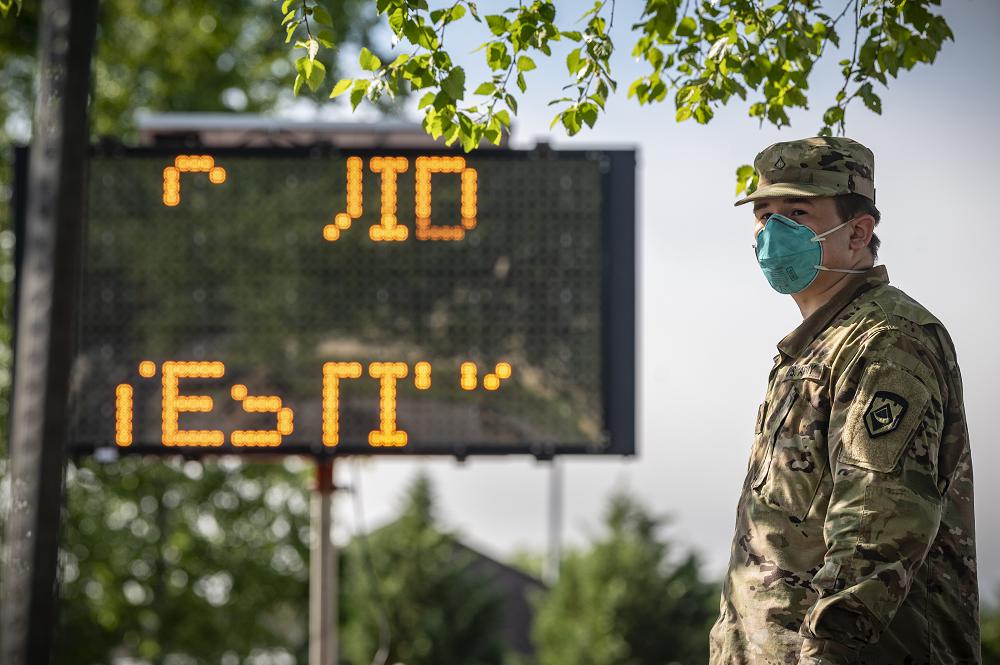 A West Virginia National Guard Soldier waits for local citizens to arrive to be tested for COVID-19 on May 22, 2020 in Charleston, W.Va. The WVNG's Chemical, Biological, Radiological, Nuclear and Explosive (CBRNE) Battalion, the 35th Civil Support Team (CST), and the 35th Enhanced Response Force Package (CERFP), which make up Task Force CRE, and Task Force Medical personnel are highly trained in operating in a "contaminated environment" and have conducted more than 3,000 tests for COVID-19 in 87 lane support missions since the beginning of our response 70 days ago. (U.S. Air National Guard Photo by Staff Sgt. Caleb Vance)
CHARLESTON, W.Va. – The West Virginia National Guard has boxed and delivered more than 320,000 meals for West Virginians, moved more than 2.5 million items of critical personal protective equipment (PPE) to all 55 counties and tested more than 10,000 people for COVID-19.
Those are among the missions the West Virginia National Guard has completed in the past 80 days in COVID-19 response efforts. Guard members have also trained more than 4,500 civilians and 793 businesses in best practices and created over 77,000 items of PPE.
Read more: West Virginia Guard tests 10,000 people for COVID-19
Details

Hits: 583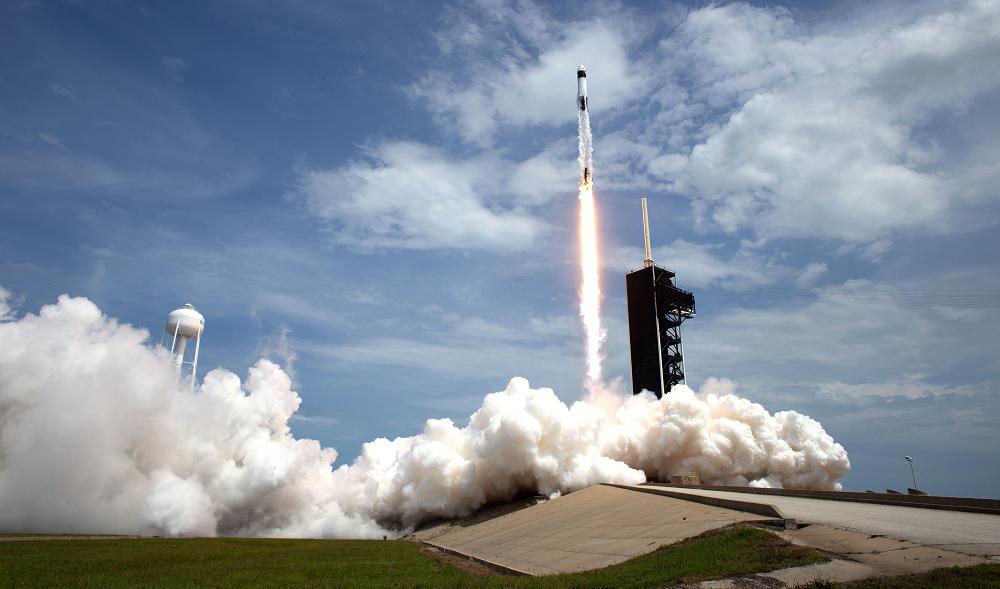 A SpaceX Falcon 9 rocket carrying NASA astronaut and retired Marine Corps Col. Douglas Hurley and fellow crew member Robert Behnken heads skyward during liftoff from Launch Complex 39A at NASA's Kennedy Space Center, Florida, May 30, 2020. The mission marks the resumption of human space flight from the United States. Air National Guard members in Alaska and Hawaii provided support to the launch mission.
(NASA photo by Joel Kowsky)
ARLINGTON, Va. – National Guard members in Alaska and Hawaii were on duty Saturday as NASA launched its first manned space mission since 2011.
Guard members with the Alaska Air National Guard's 176th Wing and the Hawaii Air National Guard's 154th Wing were there to provide search-and-rescue support in case a mishap forced the astronauts aboard the spacecraft to abort the mission during launch and splashdown in the Pacific region.
"We provide the rescue network with the C-17 [Globemaster III]," said Air Force Lt. Col. Anthony Davis, with the 154th Wing and head planner for the contingency mission. "It's an exciting moment to be able to return to such a meaningful mission."
Read more: National Guard supports NASA launch, other space missions
Subcategories