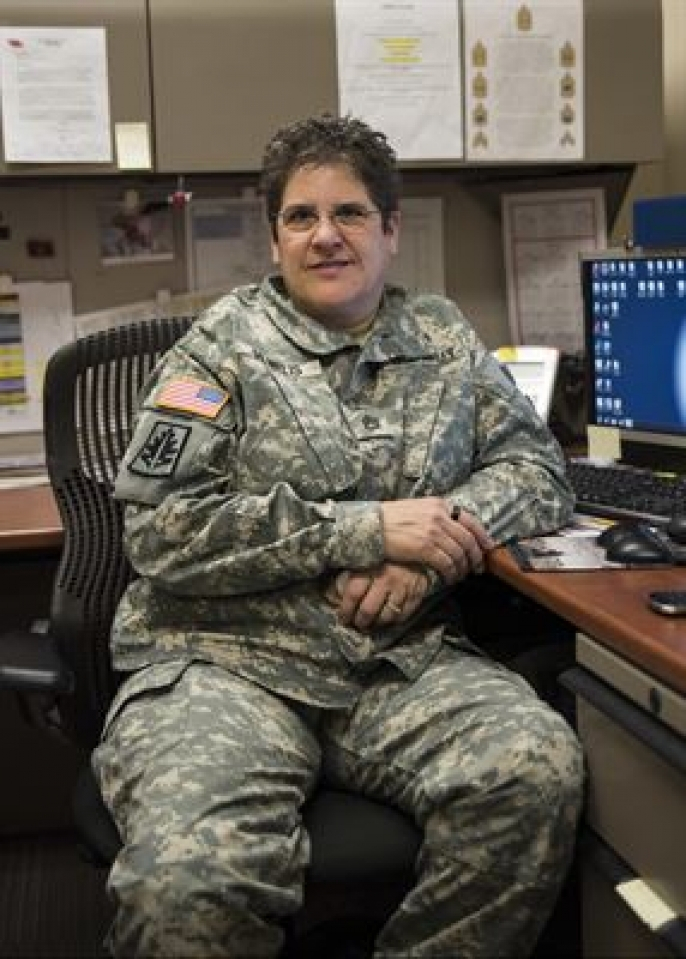 NAVAL SUPPORT ACTIVITY BETHESDA, Md., May 18, 2016 — A soldier going through the Warrior Transition Brigade asked Army Staff Sgt. Loriann DeMelis, an inpatient squad leader here, if she had done her pull-ups.
"No, once you start doing them I'll start doing them," DeMelis said.
The soldier rolled his wheelchair into DeMelis' doorway, raised himself up to the pull-up bar that hung in her doorway, put his prosthetic arm and then his other arm on the bar and started doing pull-ups right out of his wheelchair.