Details

Hits: 597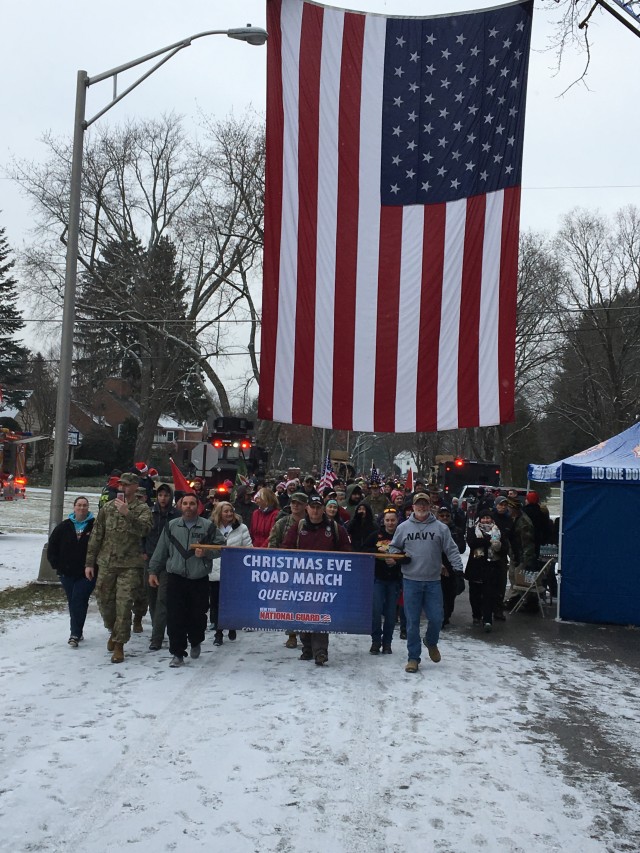 Retired New York Army National Guard Sgt. 1st Class Arthur Coon, center in red jacket, steps off for the 15th annual Christmas Eve Road March in Glens Falls, N.Y., Dec. 24, 2018. Coon has organized the annual event to honor deployed service members s... (Photo Credit: U.S. Army)
GLENS FALLS, N.Y. -- Volunteers from across the New York National Guard joined more than 1,000 military family members, community supporters and Gold Star Families for the 15th annual Christmas Eve road march December 24, 2018 here in Glens Falls to show their support for military personnel serving overseas during the holidays.
Read more: Glens Falls' Christmas Eve Road March continues for 15th year
Details

Hits: 441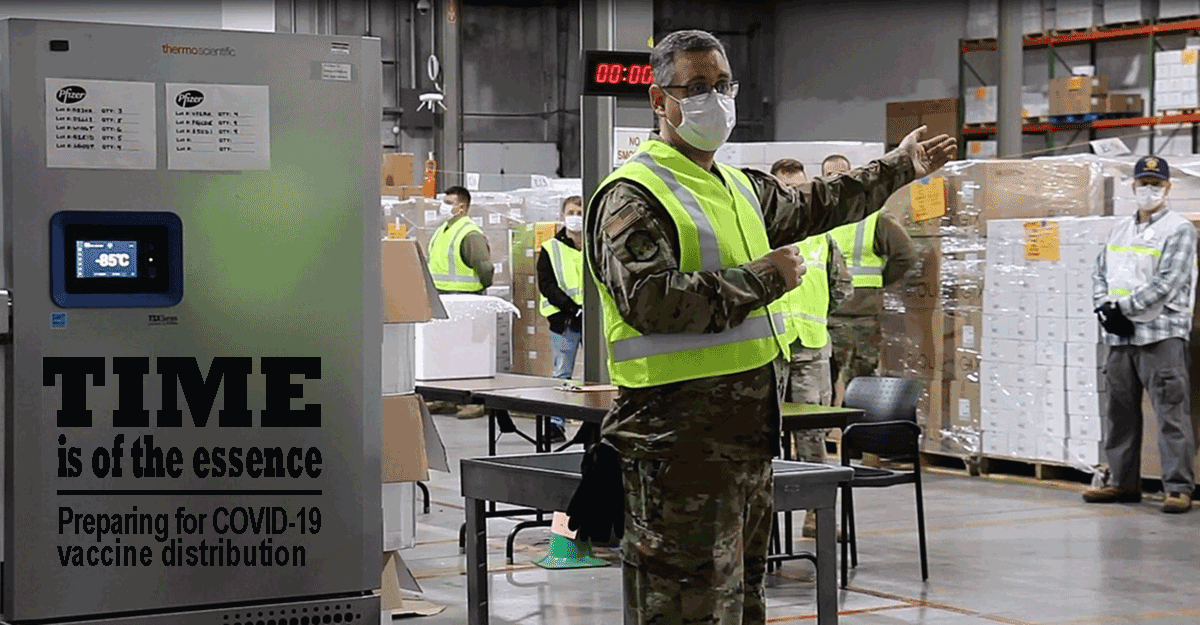 Ohio Air National Guard Senior Master Sgt. Gregory Sprowls explains the process of receiving and repacking COVID-19 vaccines. Sprowls, an air transportation specialist with the 121st Air Refueling Wing in Columbus, Ohio, said his military skills have helped in working with partners from the Ohio Department of Health to develop the logistics plan for the vaccines the state will soon have at its Receive, Store and Stage warehouse. (Photo by Courtesy Ohio Gov. Mike DeWine's office)
COLUMBUS, Ohio – Military and civilian partners form an assembly line around tables and carefully work together to safely transfer glass vials into small boxes. Time is of the essence to keep the vials super cold. The vials are empty now and the packaging assembly lines are just for practice, as the Ohio National Guard works with the Ohio Department of Health to prepare for the arrival of a COVID-19 vaccine.
Read more: Ohio Guard partners with state to plan vaccine distribution
Details

Hits: 396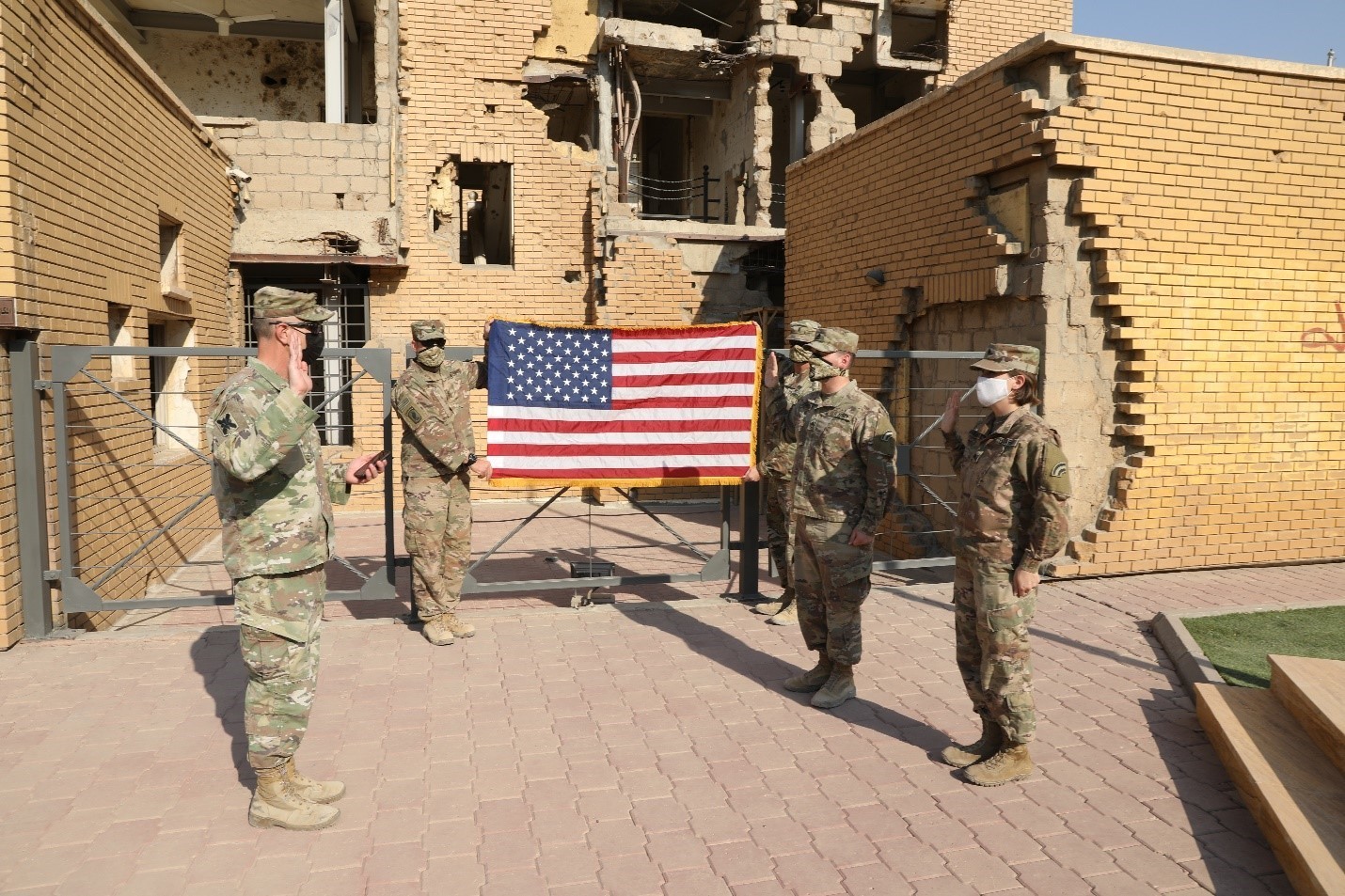 U.S. Army Staff Sgt. A. Jared Forst and Sgt. Becca Meerwarth take their oath of reenlistment Oct. 30, 2020, in Kuwait. The reenlistment was carried out at the Kuwait Martyr's Museum with Col. Sean Flynn administering the oath. (U.S. Army photo by Sgt. Trevor Cullen)
ARIFJAN, Kuwait – In front of a host nation's historical landmark, two 42nd Infantry Division Soldiers stand side-by-side, showcasing their devotion to their community, state and nation.
In front of the Kuwait Martyr's Museum, U.S. Army Staff Sgt. A. Jared Forst and U.S. Army Sgt. Becca Meerwarth administered their oath of service as they re-enlisted in the New York Army National Guard while deployed to the Middle East to support Operation Spartan Shield.
Details

Hits: 488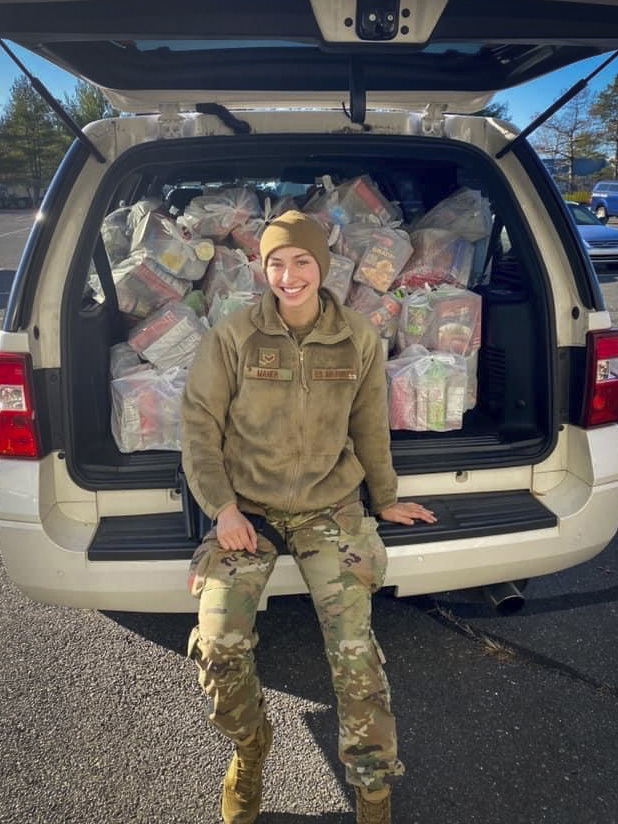 Senior Airman Alexis Maher, 103rd Security Forces Squadron defender, packs a vehicle with Thanksgiving meal kits at Bradley Air National Guard Base in East Granby, Connecticut, Nov. 16, 2020. Maher organized the squadron's second annual Thanksgiving food drive, in which 103rd Airlift Wing members helped donate a total of 120 family meal kits to food banks in six Connecticut towns.
(Courtesy photo)
EAST GRANBY, Conn. – As many Americans continue to face health and economic challenges during the COVID-19 pandemic, a Connecticut Air National Guard member is making sure families can enjoy a warm meal this Thanksgiving.
Read more: Connecticut Guardsman organizes Thanksgiving meal donations
Details

Hits: 372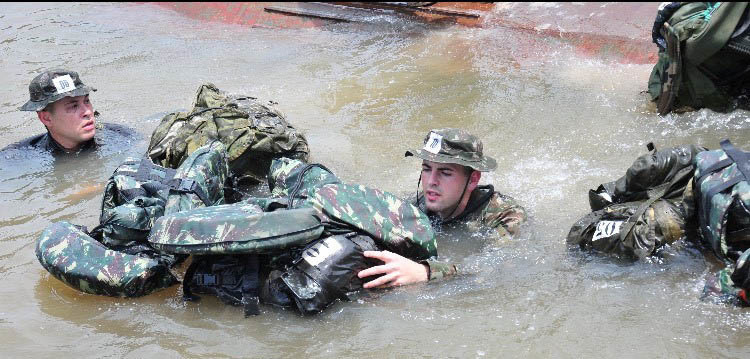 New York Air National Guard Senior Airman Caleb Lapinel trains on tactical swimming in a Brazilian river in October 2020 while attending the international course conducted annually by the Brazil Jungle Warfare Center, known as CIGS for its Portugese initials. Lapinel was the only American in the class of ten.( Courtesy Photo)
MANAUS, Brazil – When Senior Airman Caleb Lapinel showed up at Brazil's Jungle Warfare Training School in September, he met special forces soldiers from Spain, Egypt and Indonesia; paratroopers from Paraguay; amphibious infantrymen from Nigeria, and a Kaibil special operator from Guatemala whose motto is: " If I advance follow me, if I stop urge me on, if I retreat, kill me."
"I was worried about that in the beginning," Lapinel said.
"I said, 'Wow. I am surrounded by this bunch of paratroopers and special forces; the best of the best from their countries," he recalled.
He, on the other hand, is an intelligence analyst for the New York Air National Guard's 109th Airlift Wing, which specializes in flying to Antarctica and Greenland.
He was also at least five years younger than the rest of the class.
Read more: N.Y. Senior Airman graduates from jungle warfare school
Details

Hits: 431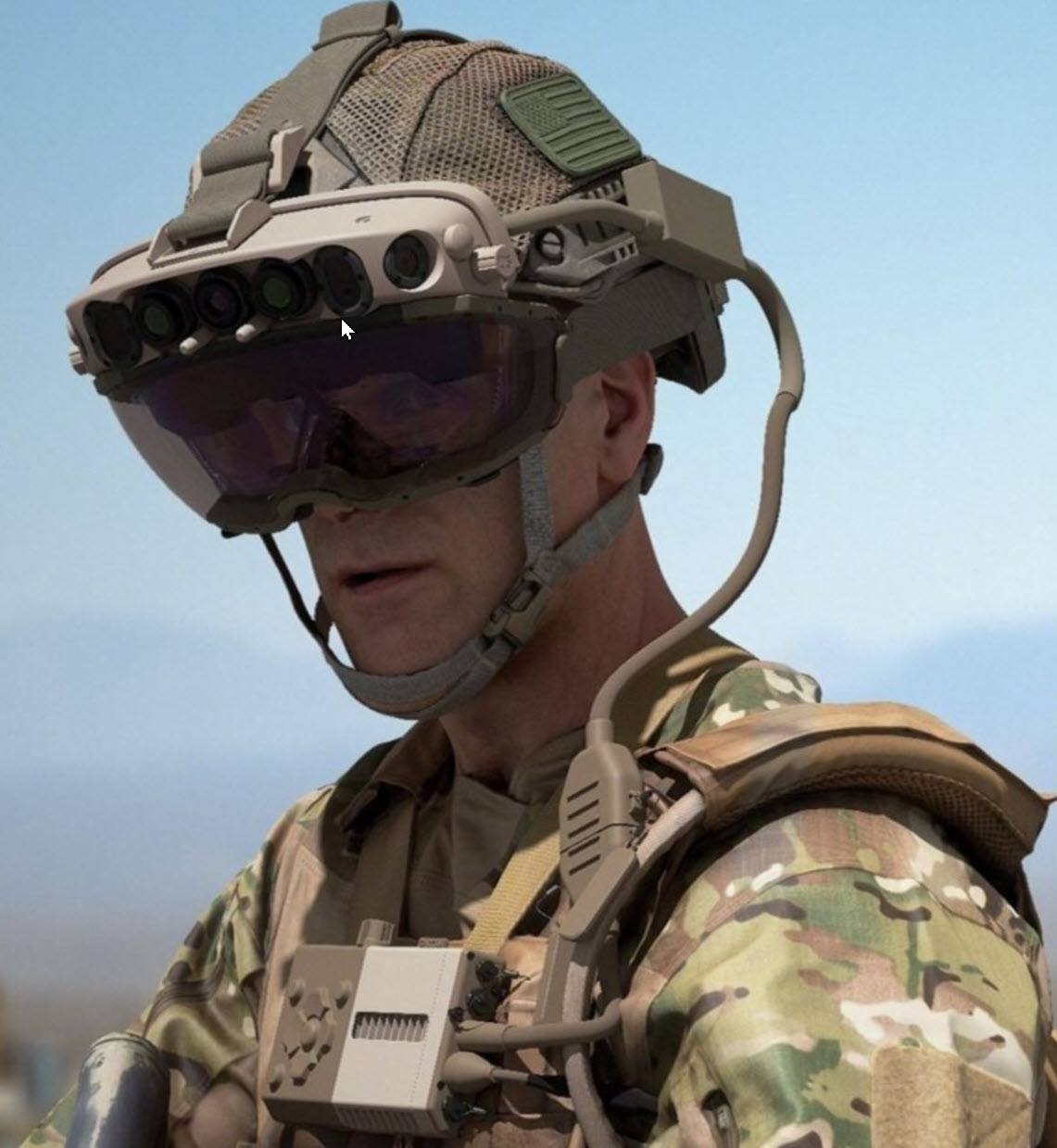 Capability Set 3 (CS 3) military form factor prototype of the Integrated Visual Augmentation System (IVAS). (Courtney Bacon)
FORT BENNING, Ga. – The Army-led team of developers creating the Integrated Visual Augmentation System is wrapping up the third major milestone testing and demonstration event this week at Fort Pickett, Va., where Soldiers and Marines have been putting the system, known as IVAS, through a number of field exercises since Oct. 18.
IVAS is designed to enhance the lethality and survivability of the Army's Close Combat Force through a combination of technologies and augmented reality capabilities delivered in the form of a Heads-Up Display device, much like the famed HoloLens developed by Microsoft, which is, in fact, partnering with the Army to develop and produce the system.
Read more: Army conducts major milestone tests in development of next gen fighting system
Subcategories