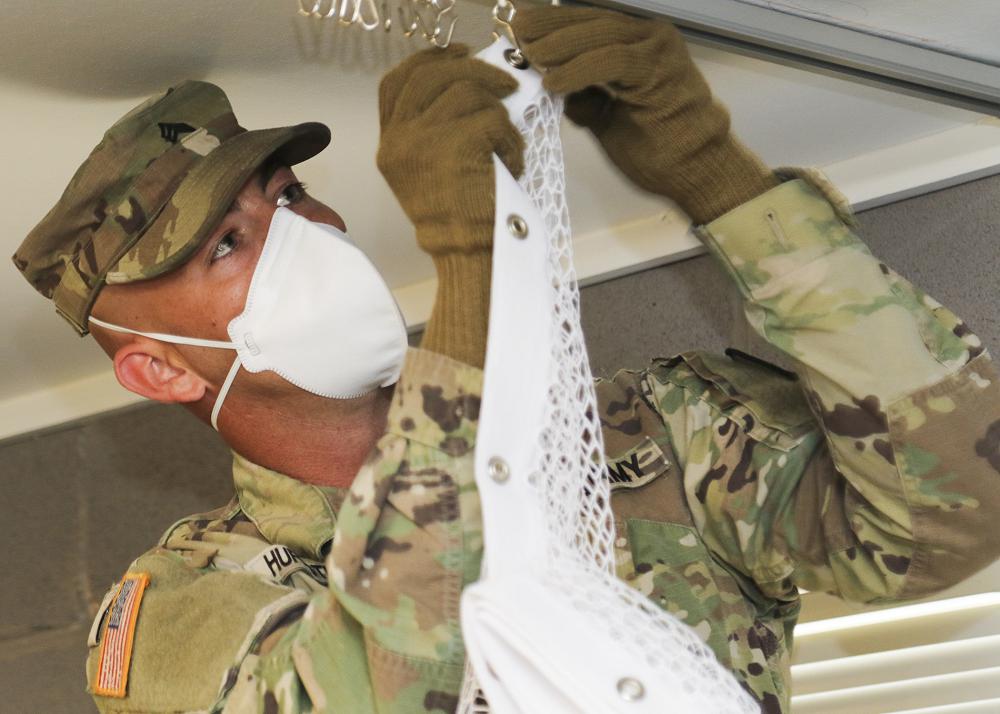 Texas Army Sgt. Keith Huffstuttler, a team leader with Task Force 176's 840th Engineering Mobility Augmentation Company, installs curtains to separate beds in Camp Swift barracks to adapt them into medical isolation support facilities in Bastrop, Texas, April 17, 2020. The isolation facility is for Soldiers, Airmen and State Guardsmen suspected of having COVID-19. (Photo by Staff Sgt. Michael Giles)
CAMP MABRY, Texas – Texas Army National Guard combat engineers converted Camp Swift barracks in Bastrop into medical isolation support facilities.
The 840th Engineer Mobility Augmentation Company, which operates within the Texas Military Department's Task Force 176, mobilized in response to the COVID-19 pandemic to enhance medical infrastructure in Texas.