Details

Hits: 50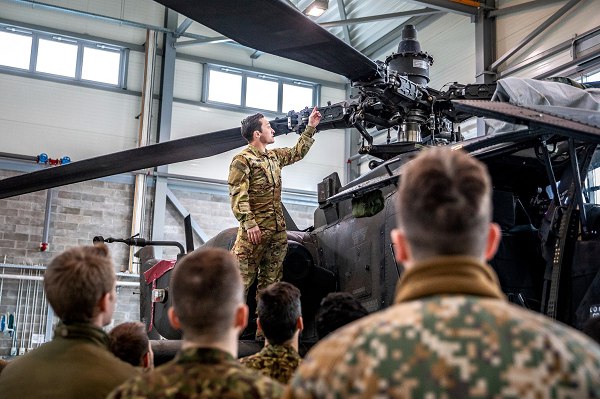 Lielvarde Air Base, Latvia (March 29, 2022): This tiny eastern European country of two million is on the front lines should Russia decide to expand its immoral war on Ukraine.
Wedged between fellow NATO members Estonia to the north and Lithuania to the south, Latvia shares a 133-mile border with Russia including 9 miles on the Baltic Sea. Russia occupied Latvia after World War II and, among its many atrocities, forcibly deported thousands of Latvians to other parts of Russia. Just like they are doing today with the captured Ukrainian civilians. It would be another 60 years before Latvia finally threw off the Russian yoke, joining NATO in 2004.
Details

Hits: 89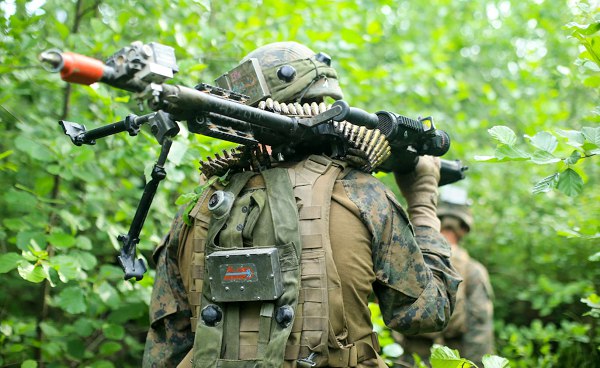 Skrunda, Latvia (April 30, 2022): The U.S. Marines have landed… in Eastern Europe.
In this photo by Lance Corporal Angel Travis, U.S. Marines from 1st Battalion, 6th Marines maneuver through a forest during Exercise Saber Strike, an annual field training exercise to integrate American military units with the armies of Estonia, Latvia, Lithuania, and Poland in any potential conflict with Russia.
All four of these countries have, at some point in their history, felt the heavy boot of Russia on their collective necks. Each fell under Soviet occupation after World War II,
enduring a cruel dictatorship for 60 years. Each surviving attempts to wash out its domestic population and beliefs with imposed massive influx of an outside population. Each has joined NATO to guard against further Russian aggression and are on the front lines should Vladimir Putin expand his war on Ukraine. America is committing elite units, like the 6th Marines, to reinforce our friends and to counter potential enemies.
Details

Hits: 54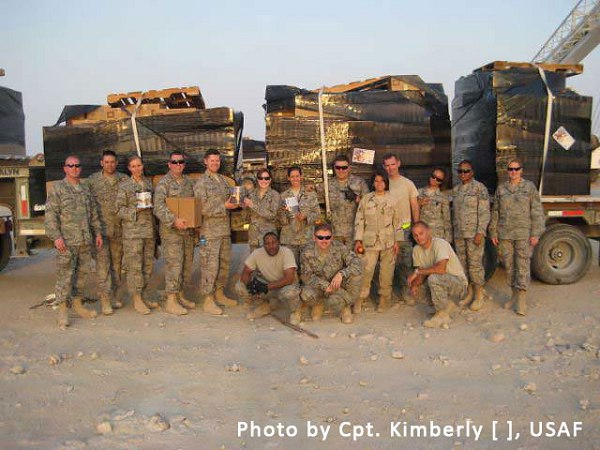 As thousands of our troops deploy to Europe, SupportOurTroops.org is mobilizing its resources as well. SOT physically moves large scale support from companies and individual donors to military units in war zones via ocean freighters, trains and by truck. We ship 40-foot containers full of items to boost the morale and well-being of servicemembers deployed overseas with funds donated by patriotic Americans, like you.
SOT organizes, repackages, and ships donations for the troops to distance lands, often overnight. We pledge to get them what they need, where they need it, when they need it.
Please take a minute, right now, to go to our secure donation site SupportOurTroops.Org/donate/donate-online to make your contribution. Together, we can meet the increasing needs of our deployed servicemembers and their families.
Details

Hits: 46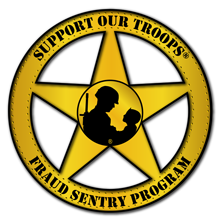 Tampa, June 7, 2022 – SOT just participated with banking industry representatives to block a banking fraud in Miami, Florida. The thieves sought to rob the soldiers deployed overseas of precious hard earned money intended for their support. Lowest are those who scam the troops, cheat off their backs, or interfere with those good people who are trying to help them. SupportOurTroops.Org operates the Fraud Sentry Program that works to prevent troop-related fraud, and to assist those who have been a victim to identify legitimate places where they can fulfill their desire to bolster the active-duty troops.
Details

Hits: 44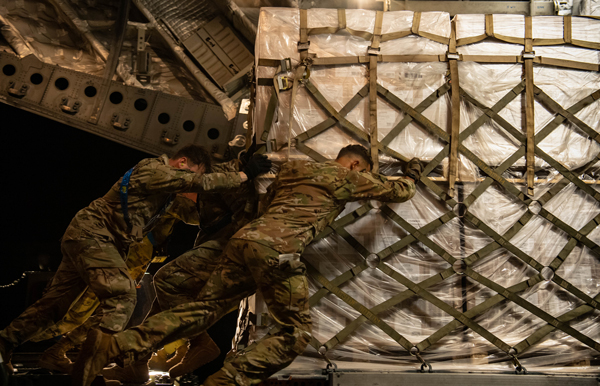 Ramstein Air Force Base, Germany (May 22, 2022): When America's moms faced a dire infant formula shortage, the American military swung into action. This crisis presents a unique opportunity for American servicemembers to do good for the nation.
The U.S. Department of Health and the Department of Health and Human Services have requested the Department of Defense to rapidly transport infant formula to the United States to help alleviate these shortages. In this photo by Airmen 1st Class Jared Lovett, Airmen from the 721st Aerial Port Squadron load a pallet of infant formula onto a C-17 Globemaster III aircraft assigned to Pearl Harbor-Hickam Airfield, Hawaii, at Ramstein Air Force Base, Germany. The formula arrived from Switzerland as part of the U.S. Government's Operation Fly Formula program.
American servicemembers are there when we need them. These airmen enjoyed helping America's moms and we should be proud of their performance. How can WE be there when they need us?

Please consider helping by contributing to SOT Care Packages at supportourtroops.org
Details

Hits: 90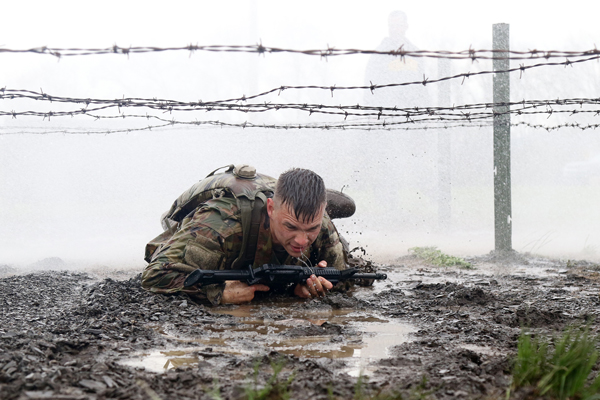 Ft. Indiantown Gap, PA. (April 23, 2022): So, you want to see if you're ready for Army Ranger training? You are going to have to be ready.
There are a limited number of opportunities to join one of America's elite forces, the Army Rangers, and those who want to survive Ranger School attend these Ranger Assessment sessions to prepare themselves what they will encounter in week one of Ranger School. Termed the "Ranger Assessment Phase" or RAP, week one of Ranger training is so intense, it is where most students drop out. Only the thoroughly prepared are accepted.
Subcategories