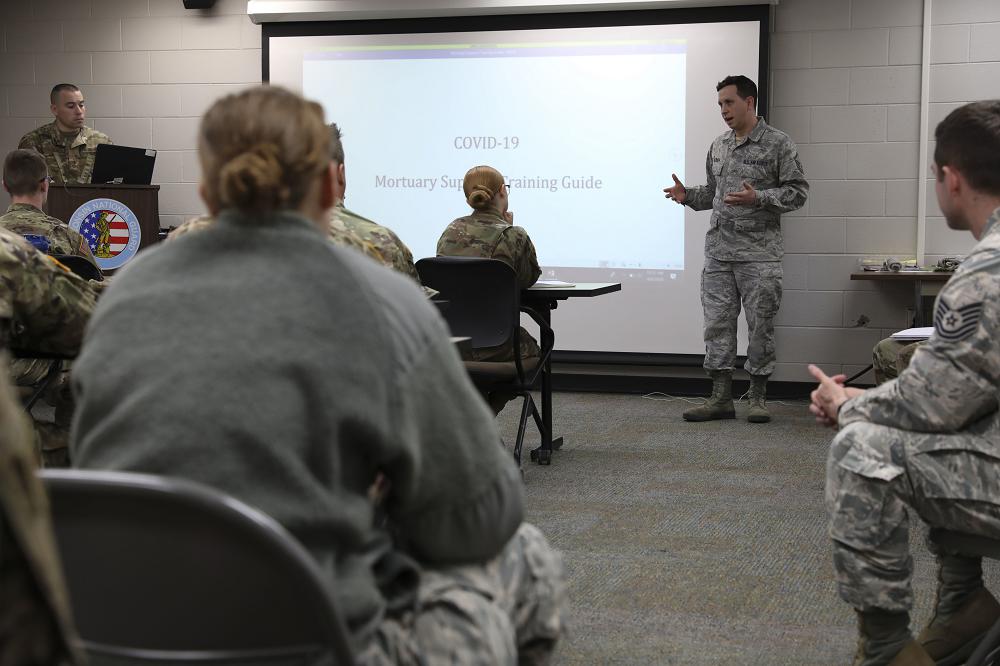 Master Sgt. Steven Ulrich instructs Wisconsin National Guard Soldiers and Airmen on mortuary affairs support in Whitewater, Wisconsin, April 8, 2020. Approximately 20 members of the Wisconsin National Guard Soldiers were trained to assist civilian mortuaries in response to COVID-19. (Photo by Spc. Anya Hanson)
MADISON, Wis. – Members of the Wisconsin Air National Guard's 115th Fighter Wing Fatality Search and Recovery Team (FSRT) mobilized last month to assist the state's medical examiners with mortuary operations in the COVID-19 response.
The team's primary task is to assist the medical examiner and coroner with the dignified removal of remains from residences, transportation and cleaning and decontamination.