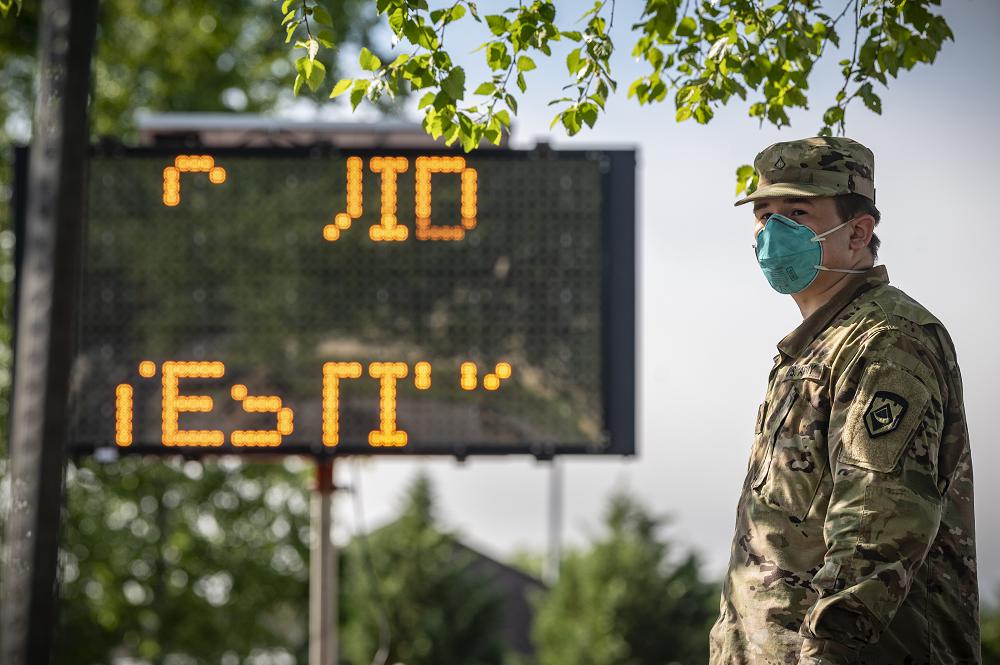 A West Virginia National Guard Soldier waits for local citizens to arrive to be tested for COVID-19 on May 22, 2020 in Charleston, W.Va. The WVNG's Chemical, Biological, Radiological, Nuclear and Explosive (CBRNE) Battalion, the 35th Civil Support Team (CST), and the 35th Enhanced Response Force Package (CERFP), which make up Task Force CRE, and Task Force Medical personnel are highly trained in operating in a "contaminated environment" and have conducted more than 3,000 tests for COVID-19 in 87 lane support missions since the beginning of our response 70 days ago. (U.S. Air National Guard Photo by Staff Sgt. Caleb Vance)
CHARLESTON, W.Va. – The West Virginia National Guard has boxed and delivered more than 320,000 meals for West Virginians, moved more than 2.5 million items of critical personal protective equipment (PPE) to all 55 counties and tested more than 10,000 people for COVID-19.
Those are among the missions the West Virginia National Guard has completed in the past 80 days in COVID-19 response efforts. Guard members have also trained more than 4,500 civilians and 793 businesses in best practices and created over 77,000 items of PPE.