For the first time in eight years, fighter jets flew from the decks of a British aircraft carrier.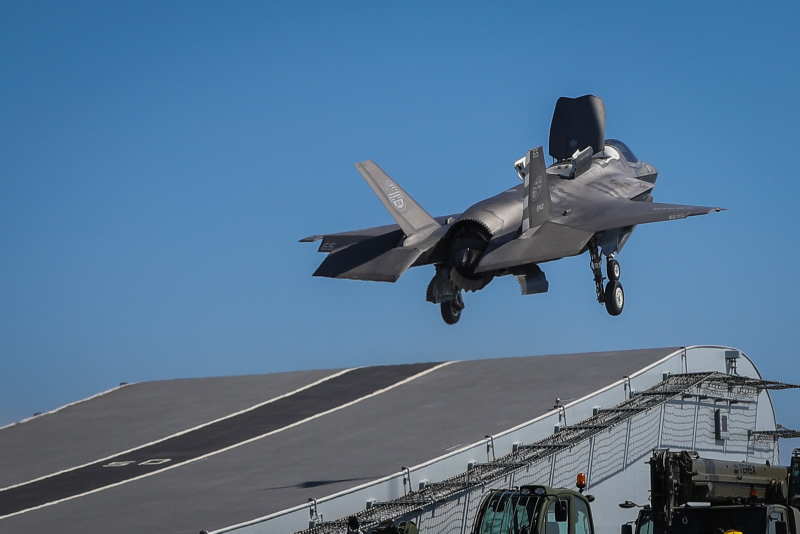 Royal Navy Cdr. Nathan Gray, 41, makes the first-ever F-35B Lightning II jet take off from HMS Queen Elizabeth.
Photo: Lt. Cdr. Lindsey Waudby, Royal Navy
For 11 weeks, Marine Corps Maj. Michael Lippert, an F-35B test pilot, and three British pilots will test the performance of the F-35B Lightning II on the deck of the HMS Queen Elizabeth, the United Kingdom's newest and largest aircraft carrier. Lippert was selected to be a part of this mission based off his position as the Marine Corps' F-35B ship suitability project officer and his previous shipboard operational experience as a Harrier pilot.